I have been slowing down on the updates. I purchased a 1UZ auto bell housing and the W58-1Uz trans adapter, so hopefully they will be here by mid-next week. Then I can really get going on fabbing everything, and judge my shifter/driveshaft options.
While I have been waiting for more parts to arrive, I have been working on getting the engine bay prepped. Starting with the passenger fender, I located all the holes I was not going to use (pretty much every single one). I quickly knocked down the paint to clean metal around the holes, and used a cone shaped die grinder bit to remove all paint from inside the bolt holes.
I have alot of undercoating to clean off things as well.
Once they were down to clean bare metal, I gathered a fire extinguisher and spray bottle of water for safety, and prepared to weld all the holes. Due to the amount of undercoating on the opposite side of the fender well, I had my father keep an eye on things while I was welding. He was at the ready with a squirt bottle. The undercoating tended to flare up (very small however) on occasion, and needed to be extinguished by simply patting it out with gloves on.
Once the welds were finished, they were slowly and carefully knocked down with a 60 grit sanding disk on a pneumatic sander: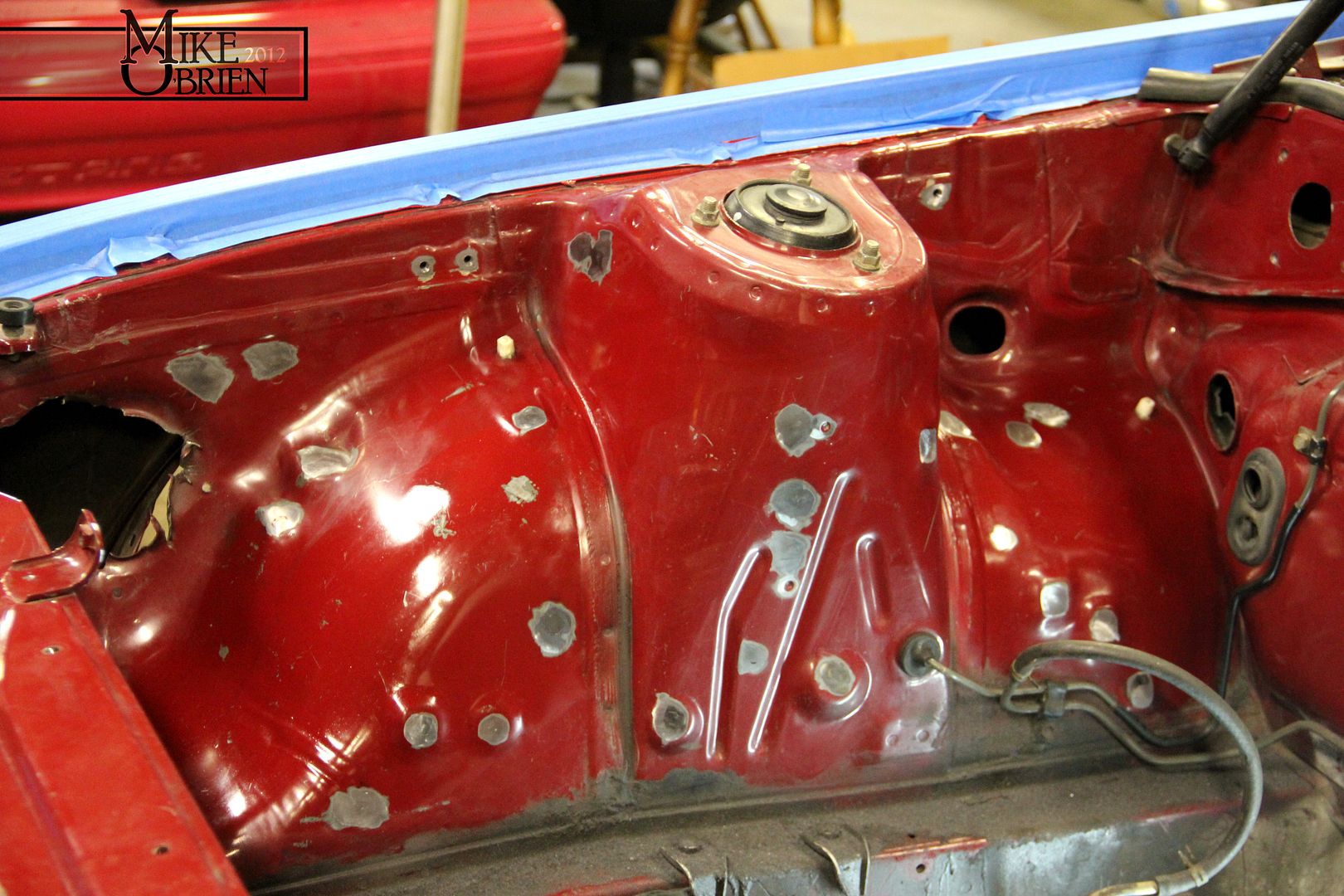 The areas were cleaned and prepped to remove any residues and sanding particulate, and given a few coats of etching primer to cover the bare metal: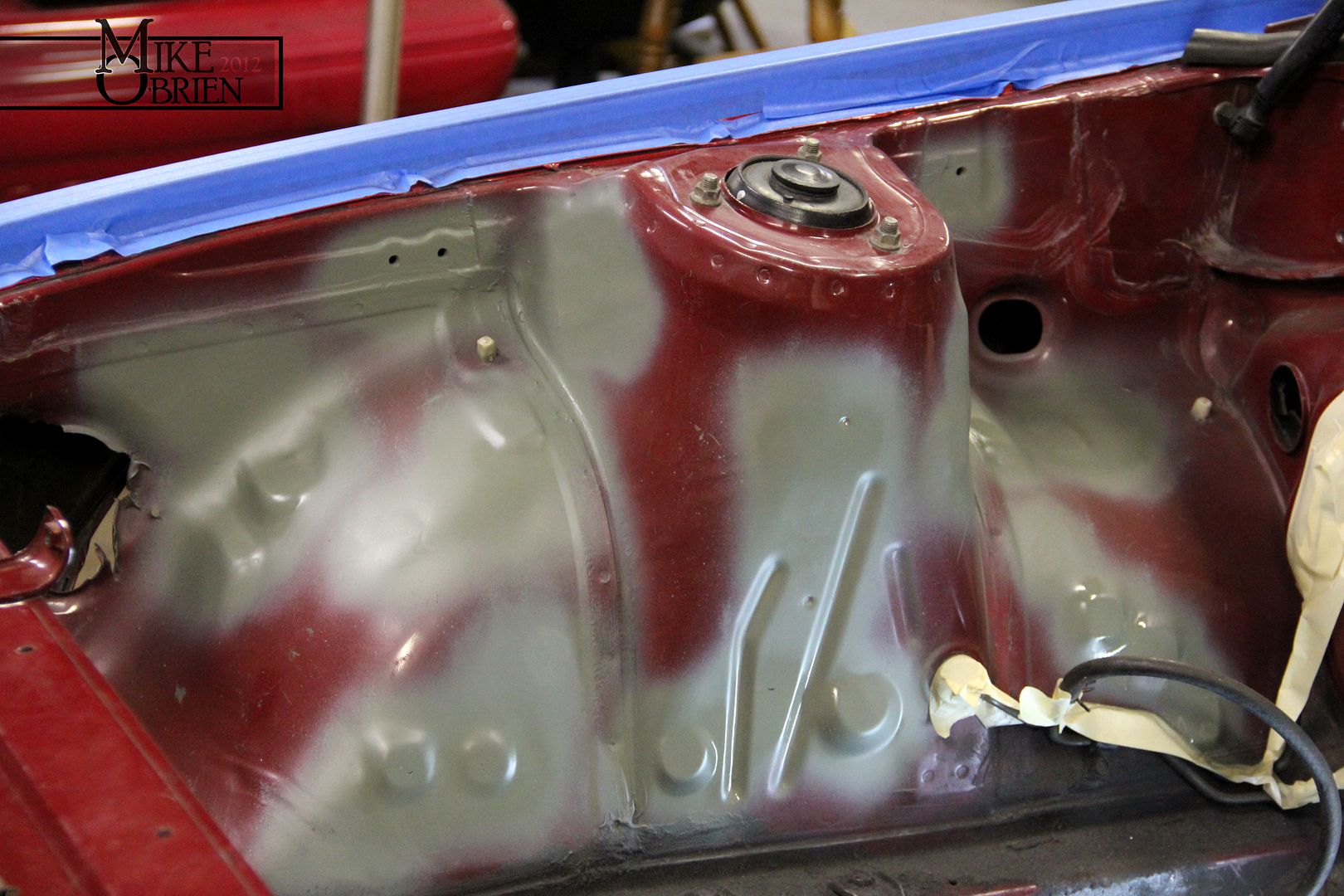 To note, I didn't feel confident enough to weld in the upper holes that are covered by the square boxing at the top of the fenders. I was afraid that if there was a flare up on the back side, I wouldn't be able to put it out it time to stop damage/death. I think they will fill in fine with some fibergalss filler.
Next on the list is to remove this monstrosity. I tried to make a larger opening for a CAI when I was very young, and obviously did a poor job. It seems like a somewhat flat patch piece should weld in easily, and be good practice for when I actually get over to the battery tray area.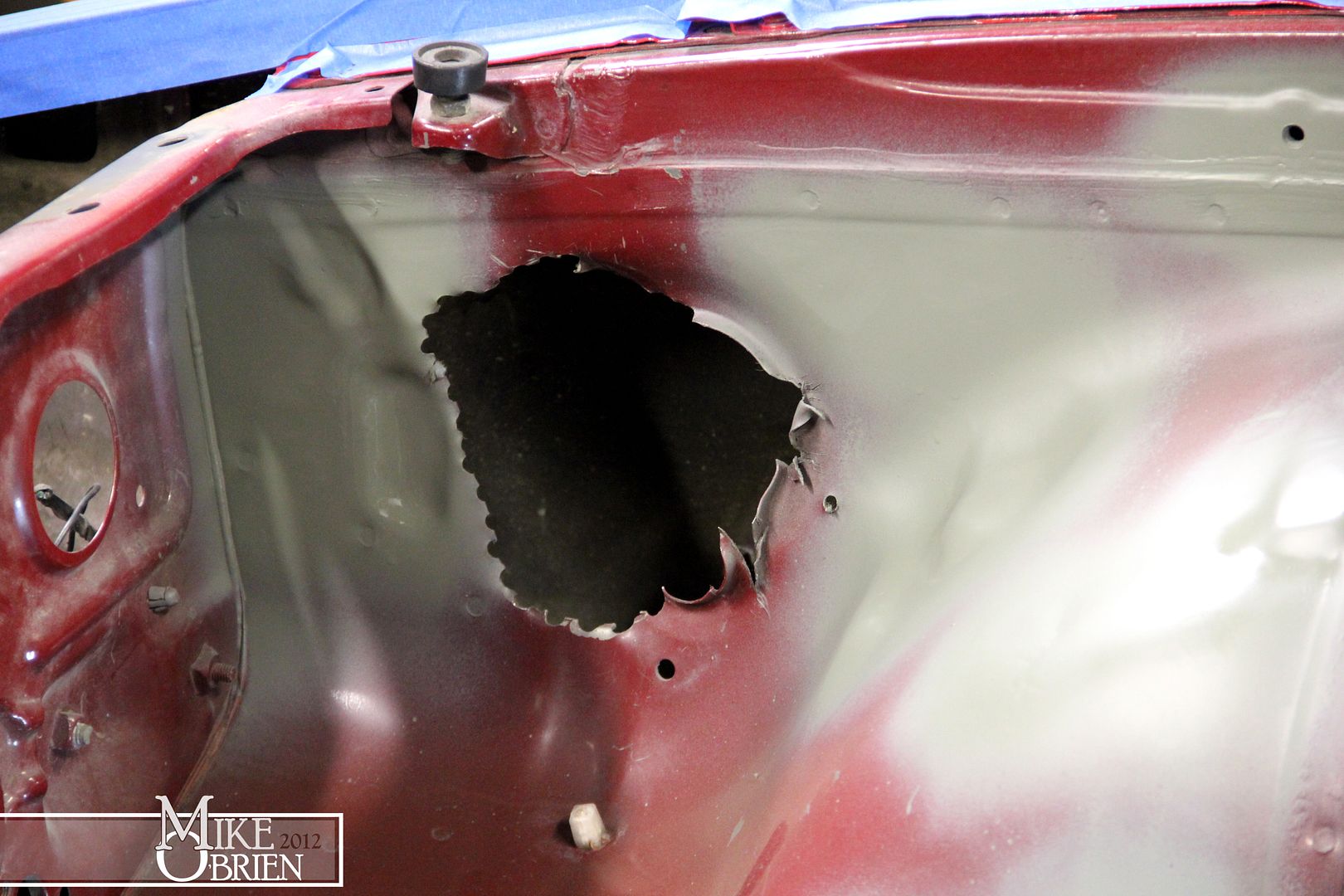 Thanks,
-Mike