UPDATE:
A limited supply of the original best-selling Lextreme
1UZFE EGR Delete Kit
is available for sale. If you own a 1UZ from 1990-1997, you
really
need to get this kit! Email me at
[email protected]
for help with ordering or questions.
Please note:
we're not an auto parts supplier and I can't respond to inquries for random Lexus and Toyota auto parts. All parts not listed above, including the LS400 and SC400 turbo kit, rebuild kits and supercharger are sold out and won't return. The
Lextreme performance torque converter
is available but there is a waiting list. Email me if interested.
LEXTREME LEXUS FORUMS HERE!
- Post Questions Here For Quick Answers!
Just want to share this with our visitors and members.  As if you are not familiar the Lexus injectors.  When I am saying 1UZFE, I am referring to Lexus from 1989 to 1997 and 1998-2000 would be different.  The Lexus LS400 got the gray colored tip injectors and they are rated at 220 cc/min. 
However, the SC400 or the Soarer got slightly little bigger injectors and they are rated 251 cc/min.  Both of the injectors are good for 6 psi of forced induction. 
However, if you want little more than 6 psi of boost, then you would need to get larger injectors.  The cheapest way to upgrade stock injectors is to get stock injectors from different cars.  What we discovered was that Toyota Supra from 1988 to 1992 with either the Yellow or Lime Green color tip would work pretty well. 
They have very similar impedance as our engine and almost the same plug.  The Yellow Tip was rated at 295 cc and the later years (lime green) was rated at 315 cc/min.  They are great for direct bolt on upgrade.  Remember, you will need to run a 10 ohm resistor for these injectors (7MGE-Yellow Tip).  They are low impedance.
Here are some articles of interest:
* DIY Injector Upgrade
* Type of Connector
* Injector Upgrade
* Mazda Injector Upgrade
After reading those articles now you should have a pretty good picture why and what you need.  In this article I would like to show you how to modify the Supra Yellow Tip to directly bolt on to the 1uzfe engine.
Here is a picture of the two connectors:

Side by Side comparison of two injectors and clip guide              
Here is a close up picture of the guide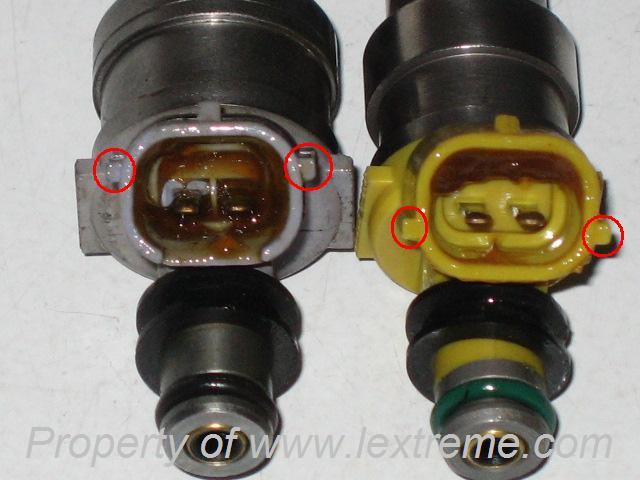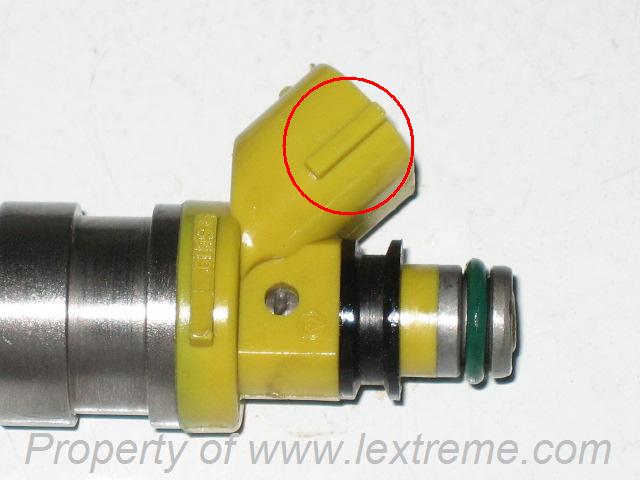 You have to cut or grind these guides out in order for the stock clip to slide in.  Final product after cutting.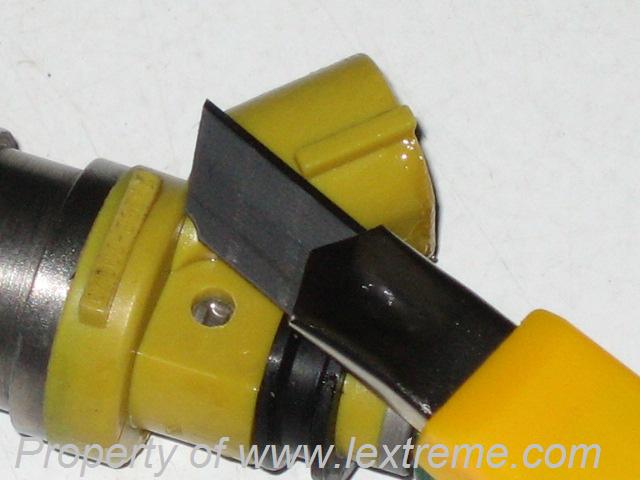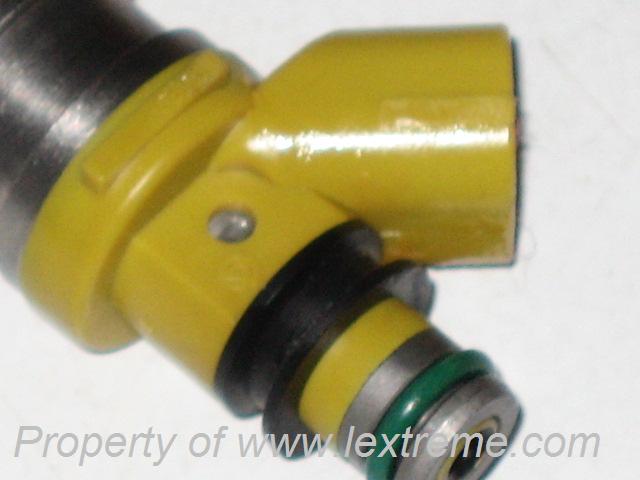 Here is how a stock 1uzfe (LS400) looks like.                            
Here is Supra Yellow Tip with 1uzfe clip.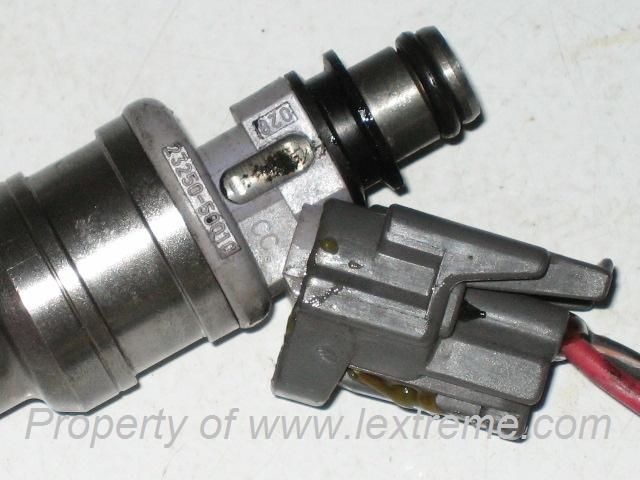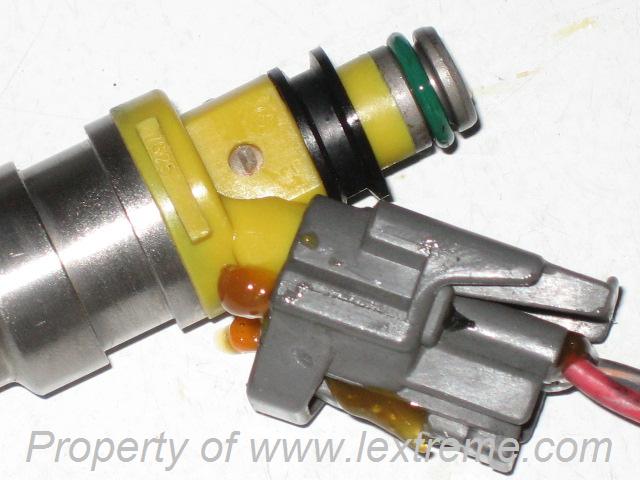 As you can see, the clip is directly bolt on and locking too.  This upgrade will give you few additional psi and idle should be fine.  The stock computer should able to compensate. 
If you need cleaning or balancing for any injectors, please contact Jim from The Injector Perfector and tell him Lextreme refer you.  If you find thing article interesting or helpful, please do not hesitate to support this site by clicking this link.
Do you have any questions? If so, please head over to
the forums
to get a quick answer or share your experience!
This is a freelance site with no support by huge companies.  I have been doing most of the R&D and technical write-ups by myself with my personal money and literally thousands of hours of my time.  I have taken extra steps to demonstrate in details how things are done.  Currently I am one of the few people doing Lexus V8 research and performance enhancement.  This effort comes from my personal love for this wonderful engine.  Most of the modifications are from trial and error. There's no cookbook for 1UZFE mods and its unknown territory for much of supercharger performance.  The parts, labor, web development and site hosting are 100% paid from my personal hobby money.  If you feel my efforts help you in any form, please do not hesitate to donate any amount of money to support this site. You have no idea how much I and the entire Lexus and Toyota community appreciate it!