This article is to show you how you can change your injectors by yourself.  The task is not too hard and it will take about 1 hour or so.  When I took my car to my mechanic few months back, he spent too many hours on it and cost me an arm and a leg.  He took out the upper intake and all those misc. harnesses.  From my personal experience, this is unnecessary.
I have written a few articles on injectors upgrade already.  Look around my site to more details.  Here are some great choices for direct bolt on injectors upgrade.  The information is from my years of experience from doing research, asking lots of questions and working closely with experience Lexus and Toyota mechanics.
Here are some links you should read about
Toyota Lexus Injector Data and spec
Lexus V8 1UZFE Injectors and upgrades
Rx7 injectors for Lexus V8
Ok, here is the list:
Supra MKIII (1988-1992) N/A Yellow 295, Lime Green 315 cc
2. Mazda Rx7 (1989-1991) Turbo Version S5 550 cc.
The two above oem injectors are direct bolt on.  Those injectors are best to obtain via their forums.  The 550 is about 80-90 for 4 plus cleaning and balancing and the Supra MKIII injectors are about 70 for 6.  The above recommendation is for high impedance, oval plug.  Therefore, they are direct bolt on.  Here is something you have to do first:
1. Open your gas cap and fuel pressure will release

2. Unplug the battery

3. Remove the intake

4. Remove the Throttle bottle

5. EGR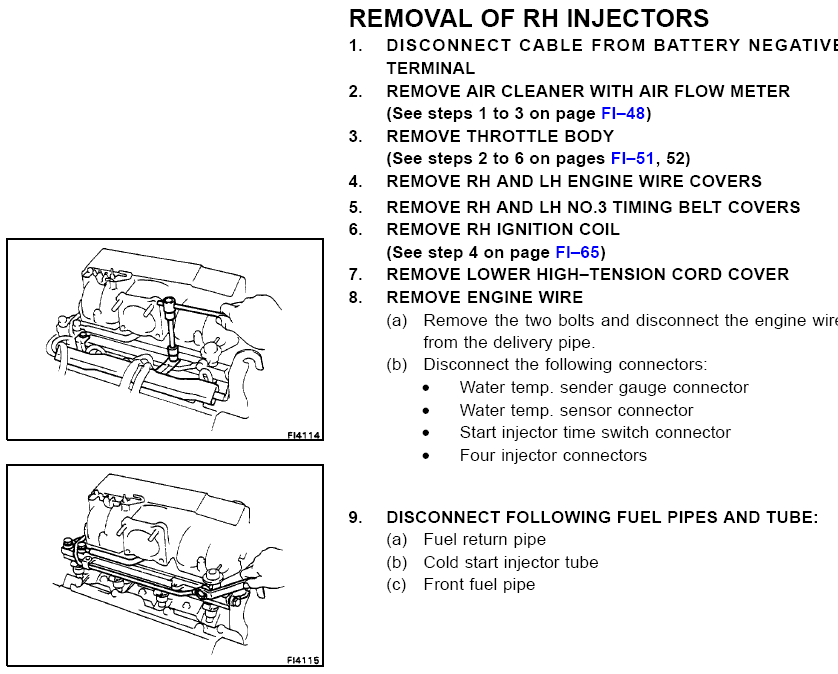 I found a short cut for changing injectors.  After the EGR removed, there are four 17 mm banjo bolts that holds the two fuel rails together via a copper pipe.  You need to loosen those bolts and carefully save the copper rings.  Once the bolts are removed, you can now remove the two 12 mm nuts from each fuel rail.  Once those nuts are loosen, you can pull the fuel rails up slightly and slide the injectors out.  Depending on what type of injectors you have, the connectors might need to be replace.
If you have to change the connectors, there are two wires in the plug and you should solder them together for secure reasons.  It doesn't matter which wire goes where.  Just solder them together.  Once you got the injectors in and put everything back and make sure there is no leak of fuel in anywhere when u turn on the ignition (not starting the engine yet).
Once again the whole process takes about 1 hour with basic tools.  Here are some pictures of the Rx7 S4 550 cc/min high impedance injectors.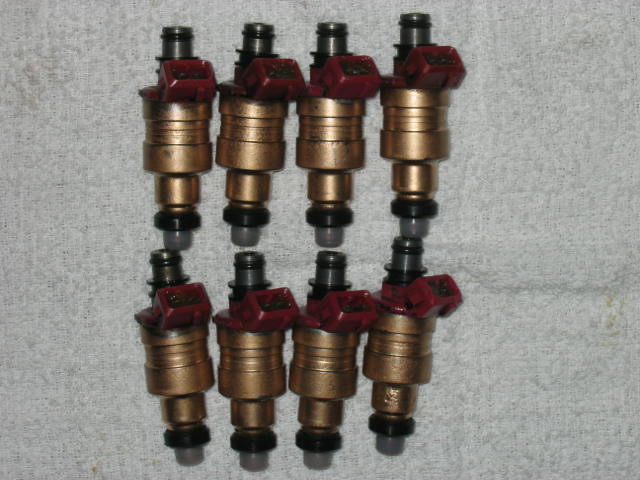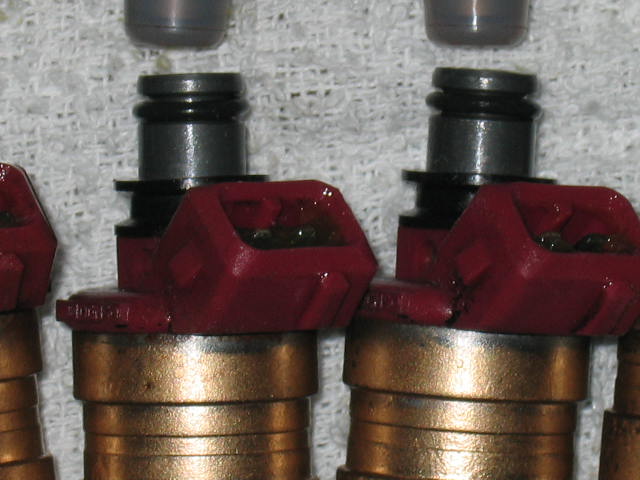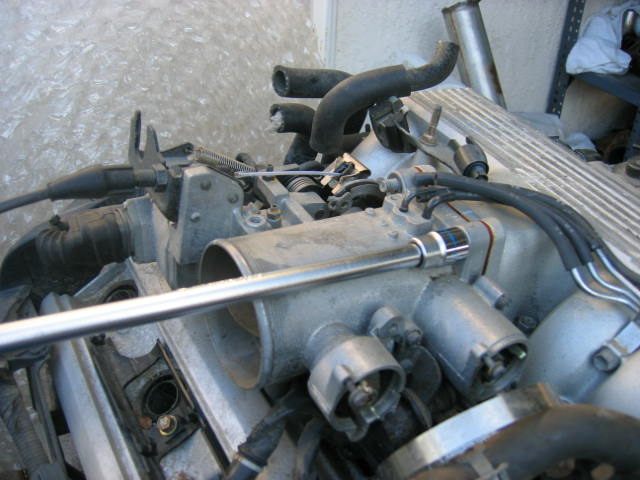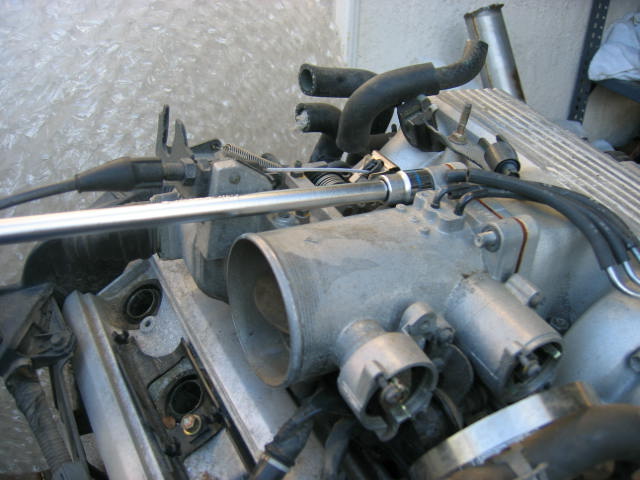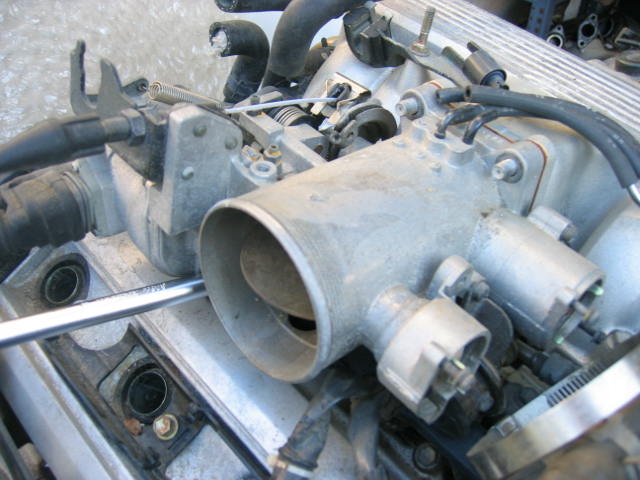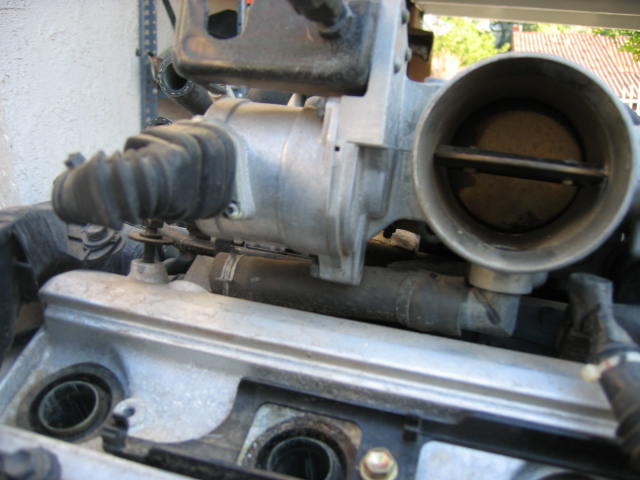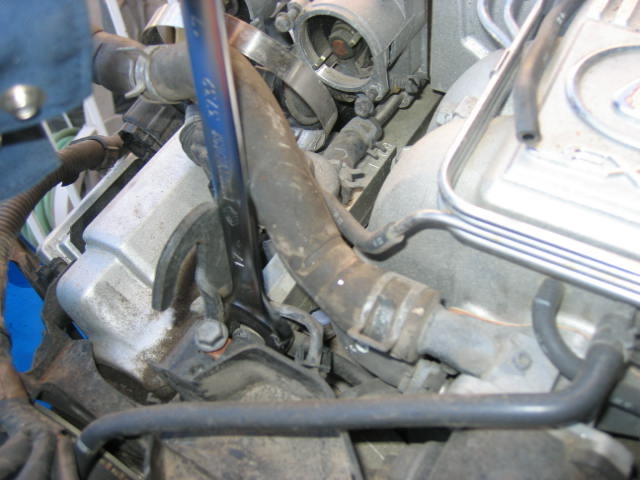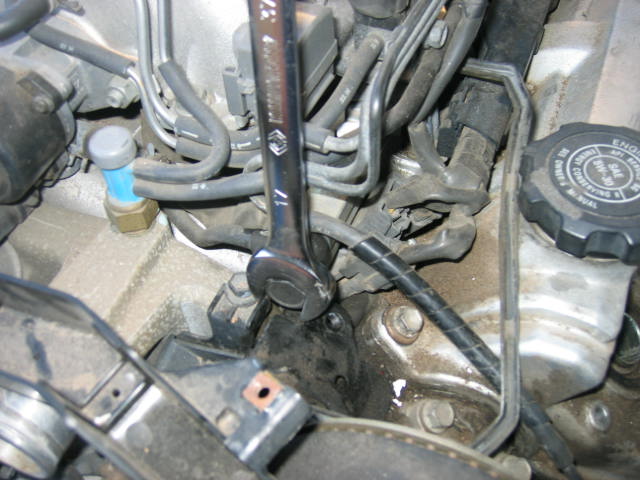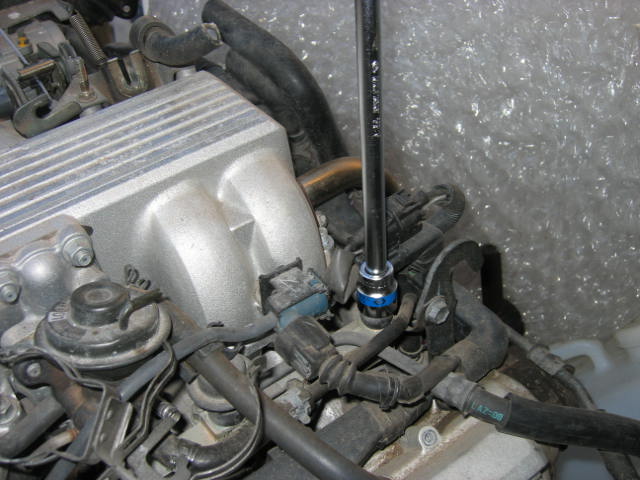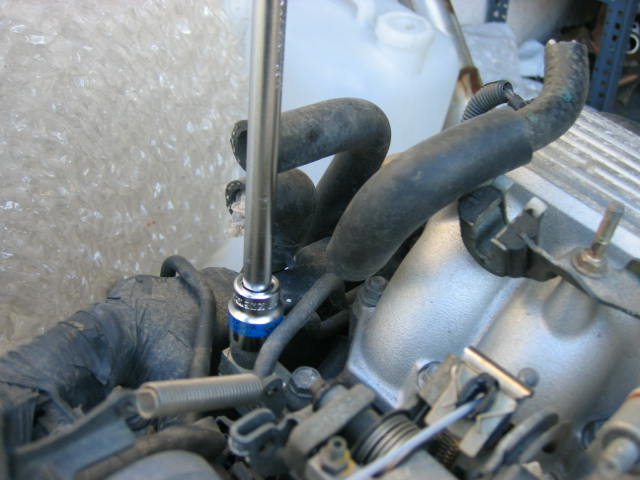 Within each fuel rail, there are two 12 mm nuts.  The tip for installing the injectors is to install the injector clips to the connectors first, then the fuel rail and follow by the lower intake.
Make sure all the injectors are in proper place before tighten it.  While you are tighten those 12 mm, rotate the injectors slightly to feel if they are in place.