"Supra" Moderator
Staff member
Andy, overall I like the lines of the GTM better than Fran's SLC, but it still has a few bad angles and reminds me of a slightly squashed GT40.
Fran did a spider version of his SLC that he called his "Le Mans" model, that got everybody stirred up for awhile, and a few guys over at GT40s.com PhotoShopped the SLC and come up with some slinky looking versions, too. But Fran doesn't have the resources, nor the interest to build one-off variations for people without very deep pockets. Too, all the variations of the SLC still look somewhat squared off, and IMO a car body shouldn't have any angles, only curves.
The Jag XJ13 is nice & curvy, but IMO has too much overhang, both front & rear:
Some of the 60's through 80's F-cars would look great, but Maranello's legal beagles take a dim view of anyone trying to copy their stuff.
The Chaparral 2F (sans wing) & Lola MK6 come closest to what I'd want to do with my engine/transaxle, but no one is doing repro's for either one and last time I talked to someone at the Chaparral museum, he said the continuation series never got off the ground. The GT40 is of course a close cousin to the Lola, which is why I like it so much, but I just couldn't pull the trigger on one.
The 2F:
The Lola MK6: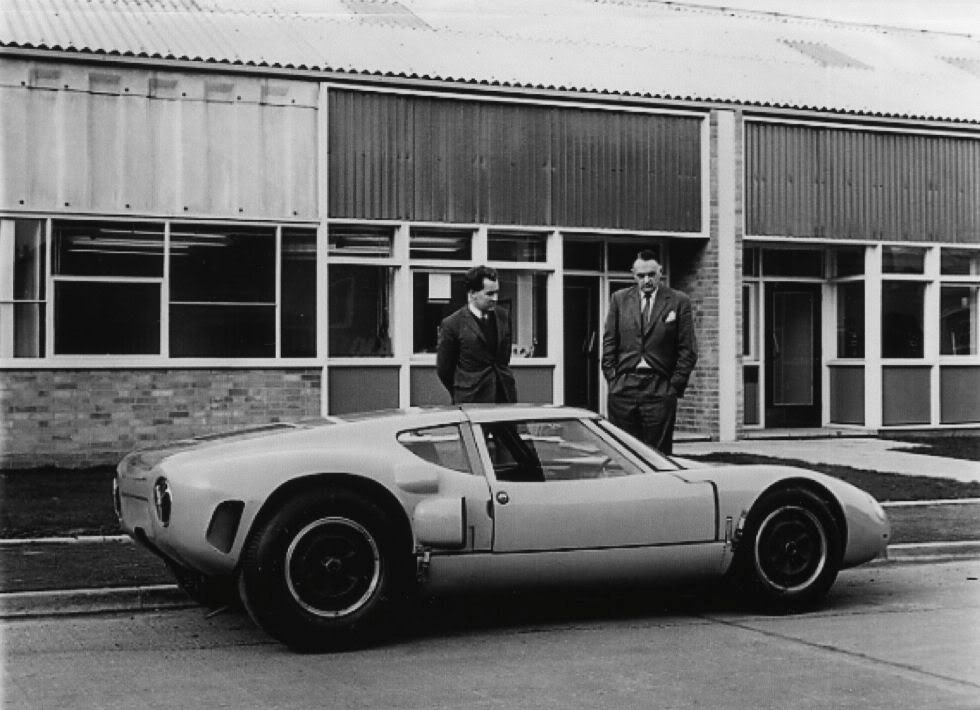 So still searching.......
Probably the best solution is to take an existing chassis and body that are close, and bring it to a fiberglass artist to sculpt what I want.....
That or figure out how to make that Eagle repro somewhat street legal..... like the guy over on GT40s did with his Lola Indy car. Imagine this in your rearview mirror:
This car is owned by a fellow out in Oregon, and it's street legal, at least by Oregon's rules of the road. See the license plate under the wing: