When I got this email from a stranger telling me about how his Supercharged Tundra blew up during a run.  I am very used to this type of email and I get about 10-20 daily about Lexus-Toyota V8 related topics.
To make the story short.  Wayne Ryther was pumping about 9 psi with TRD 2UZFE Supercharged along with 100-125 shot of NOS.  He was smoking a lot of people on the track and surprised many folks on the street.
One day while he was driving with his wife and Wayne let the fragile beast loose and here is what happened: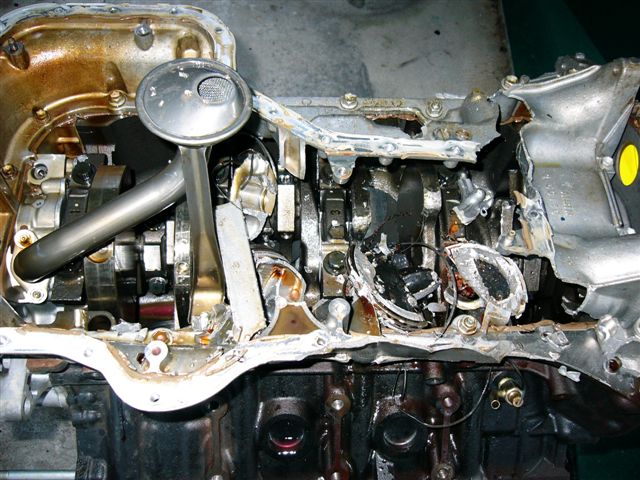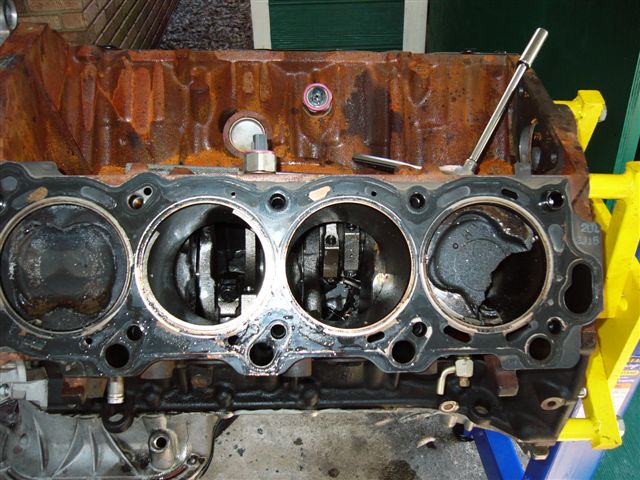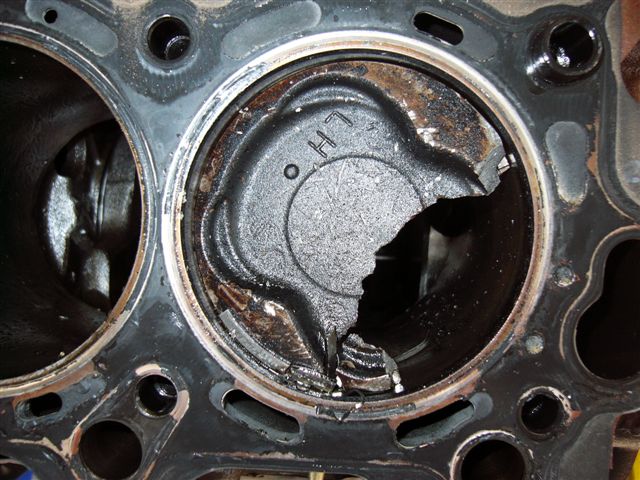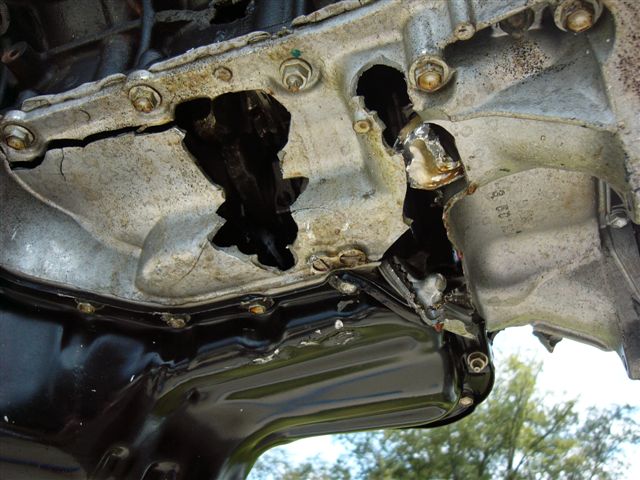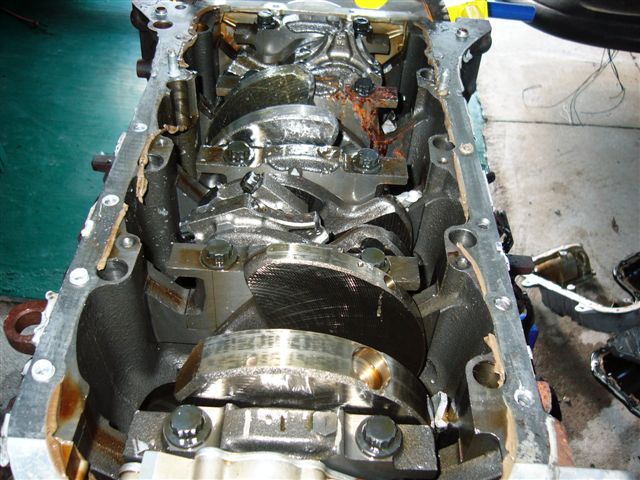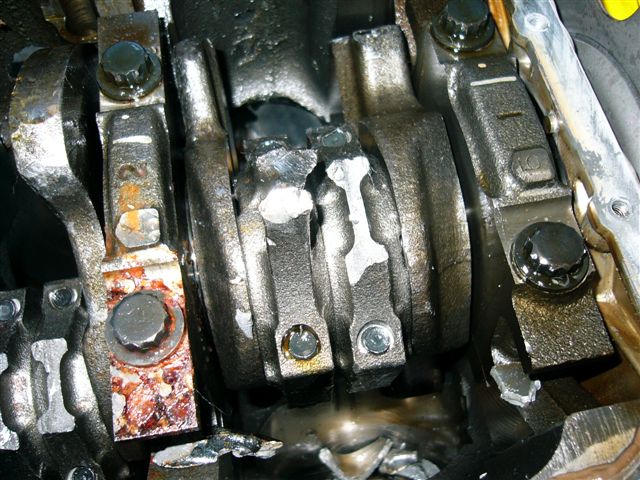 Yes, its total destruction.  4-5 rods
were broken, few pistons with holes, oil pick and block were
destroyed.  Basically, his motor was un-salvageable.
So much for the bad news, here is the good news.
Wayne have decided to ditch the low boost supercharger from TRD
and get a GT35R ball bearing turbo system from
Squires Turbo System.  This
is a rear mount single turbo system designed specifically for
the V8 Tundra.  This rear mount system had some great
success in the Vet community.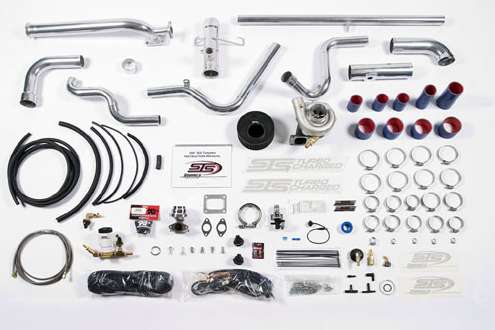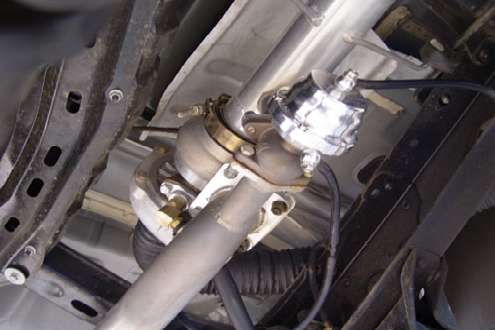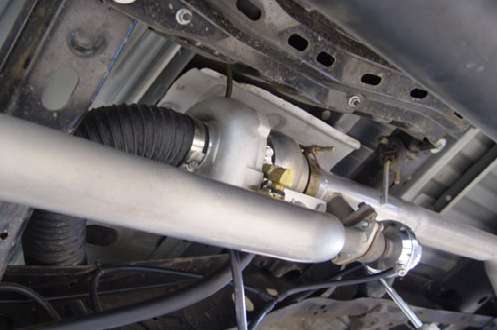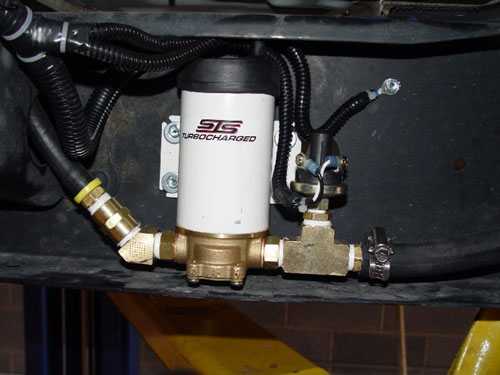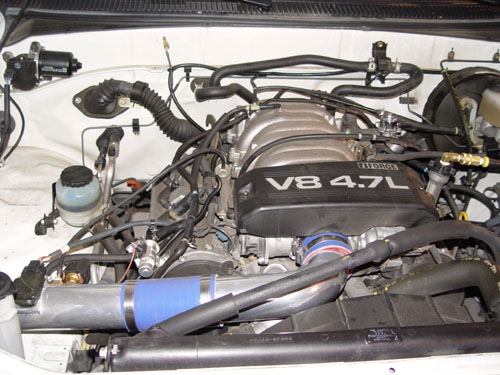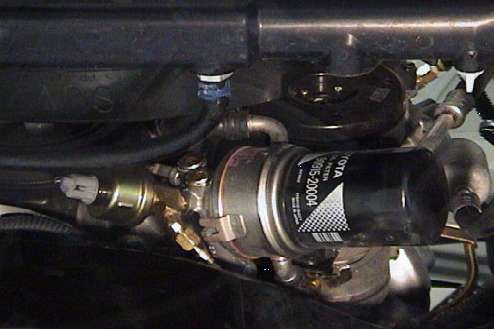 Before Wayne can install this awesome turbo
system into his 2003 Tundra, he went a step further.  He
will be getting the following mods:
8.5:1 Custom forged
pistons
Chevy H Bean forged
Rods with performance bearings

MLS Gaskets

4 bolt main conversion

ARP studs all over

Port and polish heads

And many goodies
Here is how Wayne's
rotating assembly looks like below.  He is ready for
serious boost.  His engine specification is capable of
handling 1000+ hp.  However, he is being humble and only
want about 600 hp.  I guess as soon as those little Honda
passing him, then he might consider increasing the boost.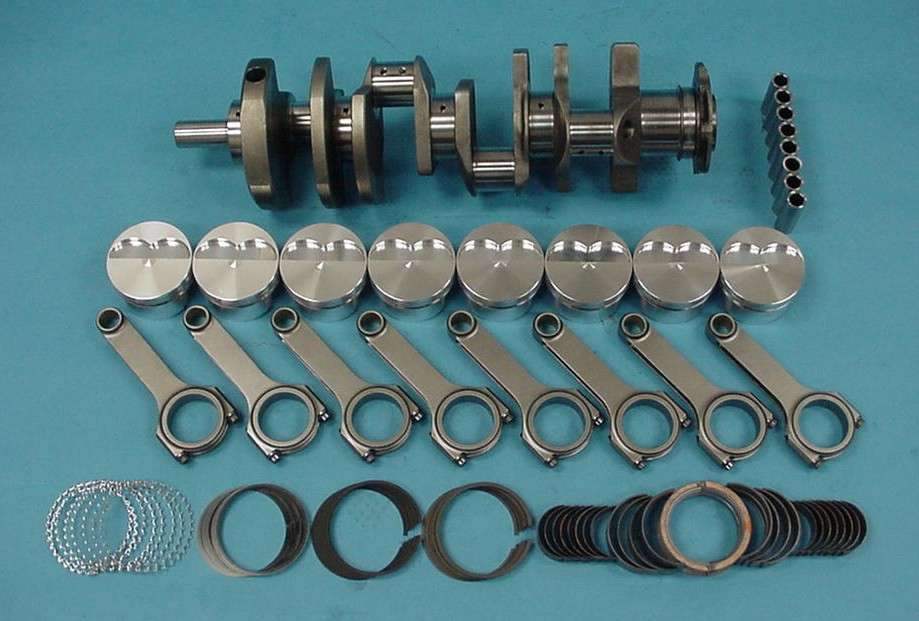 Wayne is a serious
Lextremer and he is all action.  Recently he installed a
front mount intercooler into his Tundra.  Noticed his
bumper is partially cut to accommodate the IC.  His core is
24″ X 9″ X 3″ and it looks awesome!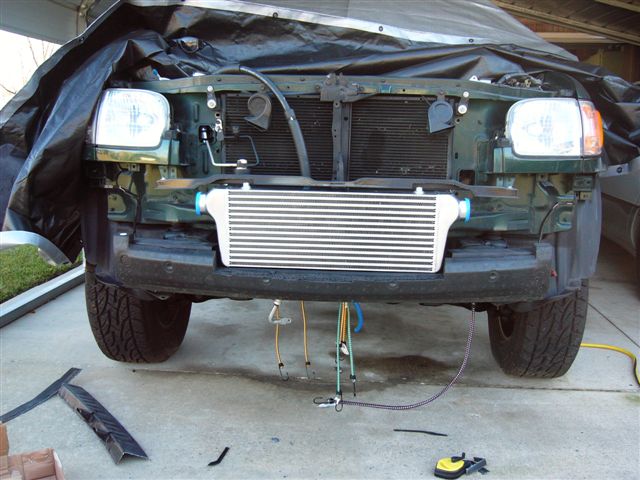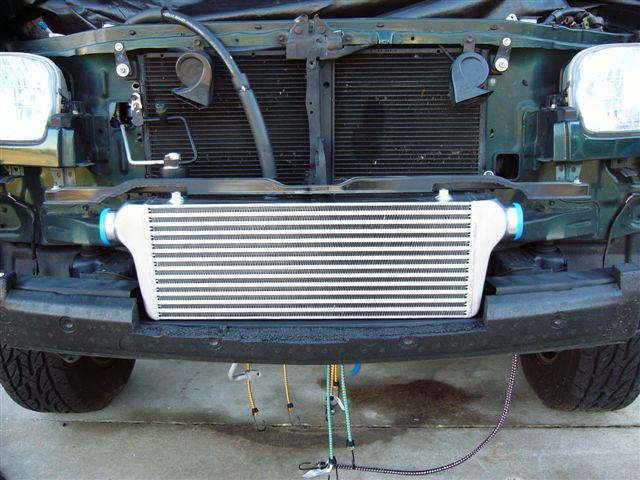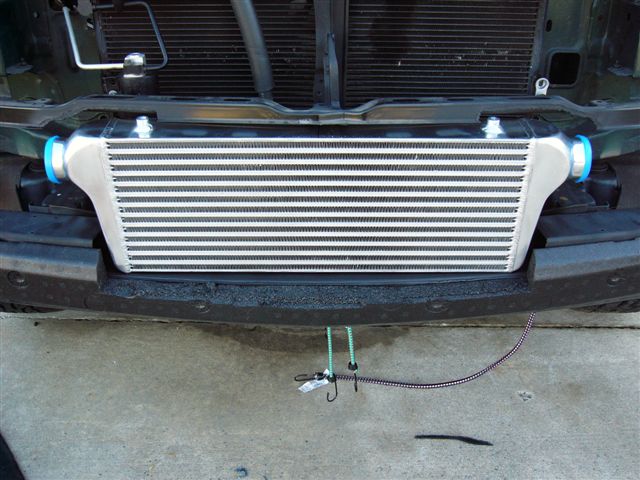 Wayne is one of the
extreme guy where fast is not enough.  Instead of just the
STS turbo system with GT35R, he will also run the TRD
Supercharger along with some laughing gas.  Is he Lextreme
or what?  WE ARE NOT WORTHY, WE ARE NOT WORTHY.
Bowing Down…..  His setup is unique and extreme.  He
will have the fastest street legal 4 x 4 Tundra in the world.
Recently he also got a set of custom forged pistons, custom pins
and custom rings.  These pistons combination is capable of
handling 3,000 hp.  Yes, you didn't read it wrong.
Its 3,000 hp.
This setup is the best of the best from multiple high
performance companies
working very closely to make this happen.  Here are some
updated pictures of his beast.  What would you do if you
seen his truck in your rear view mirror?  The intimidating
front mount intercooler will force you move to the right lanes.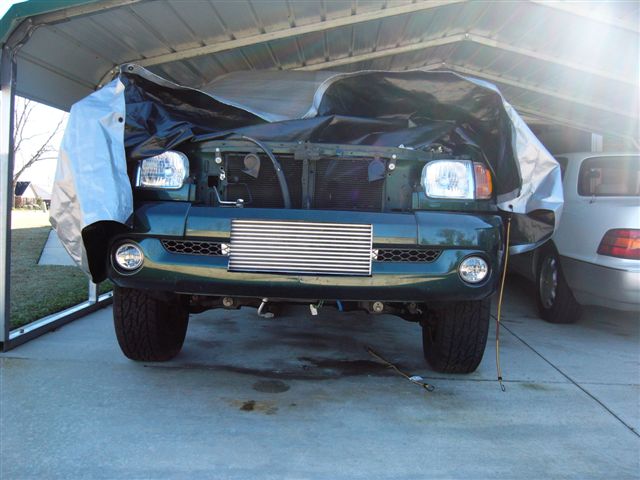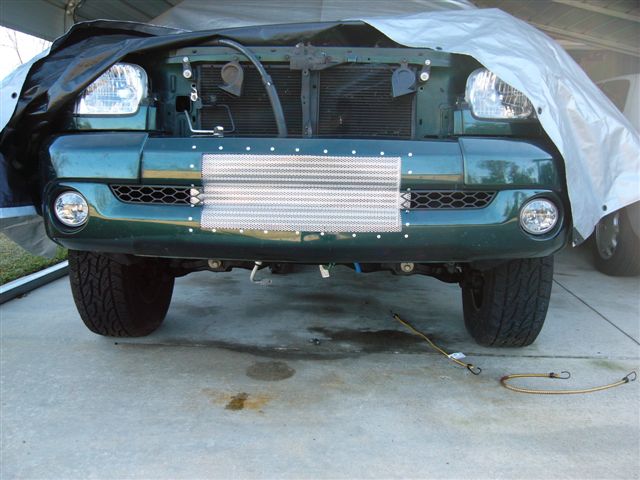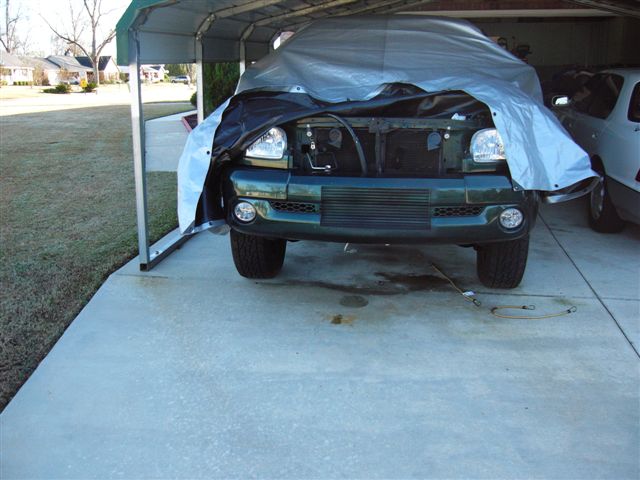 In the interest of cutting down the
chances of detonation, I have smoothed out the sharp edges
of the valve relieves.  Pic shows a new piston with the
valve relieves that are very sharp and unsmoothed…..the
other where I have smoothed out all the edges.  After
thermal coating, should be very smooth and much less chance
for detonation.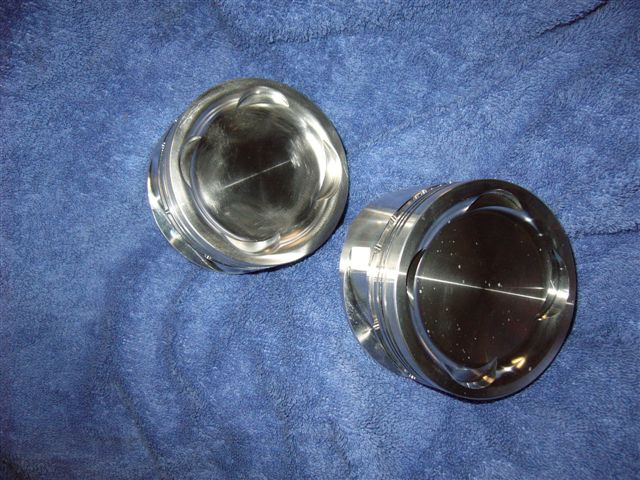 Stuff is coming together.  Just sent
rod bearings, main bearings, Turbocharger, Heads, valves,
and pistons off to get coated and you can see the block is
machined to fit the 1uzfe main caps although second holes
are not drilled yet.  Nitrous fitment is coming along as
well.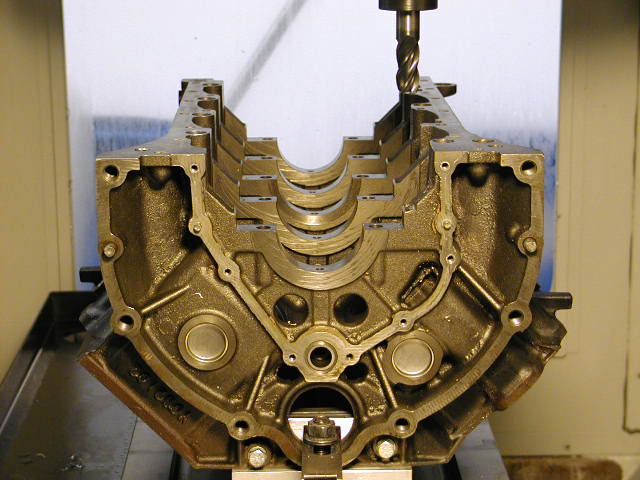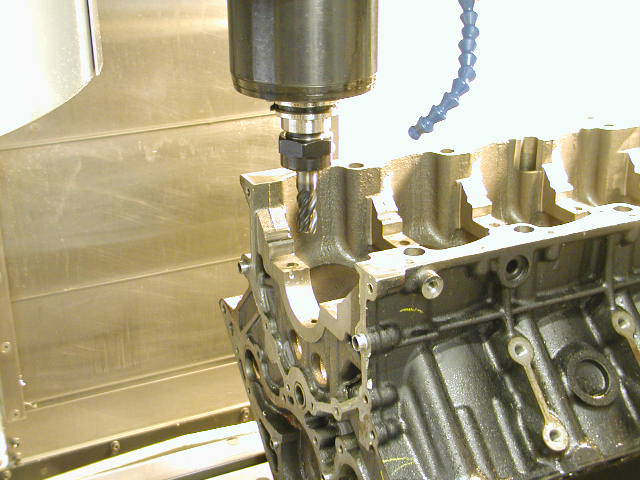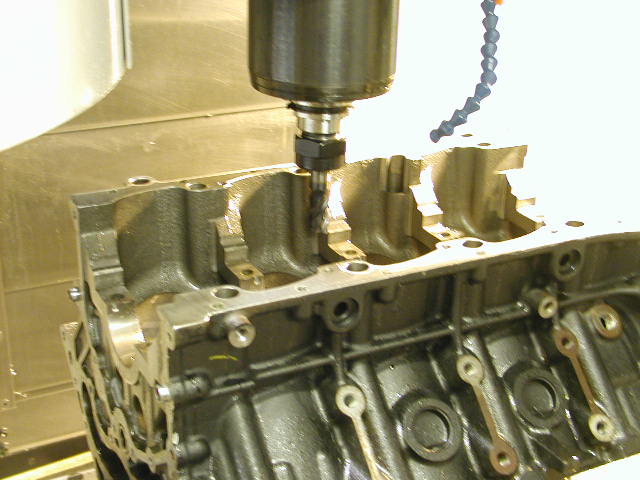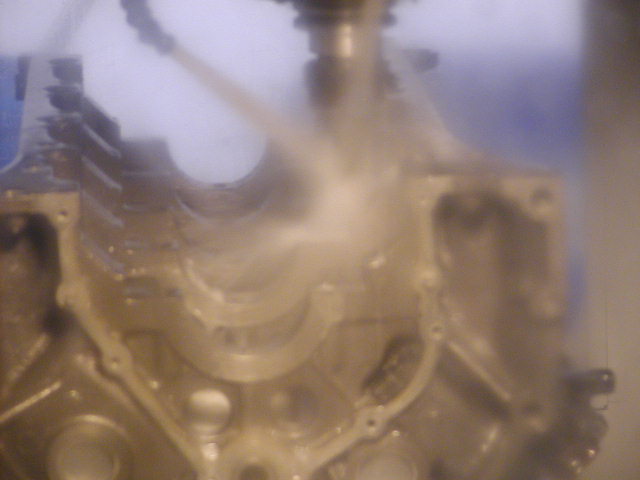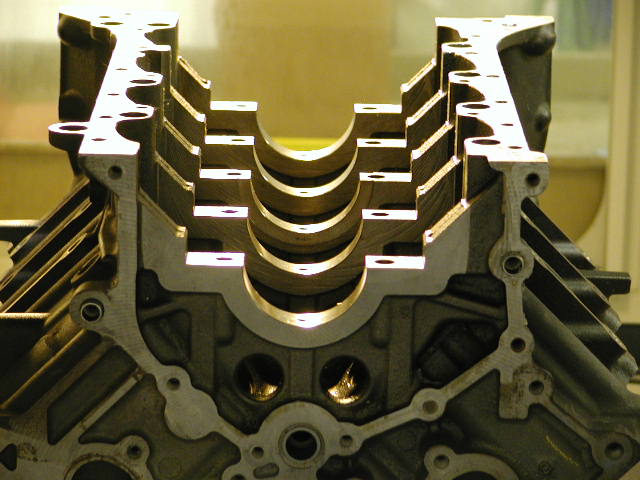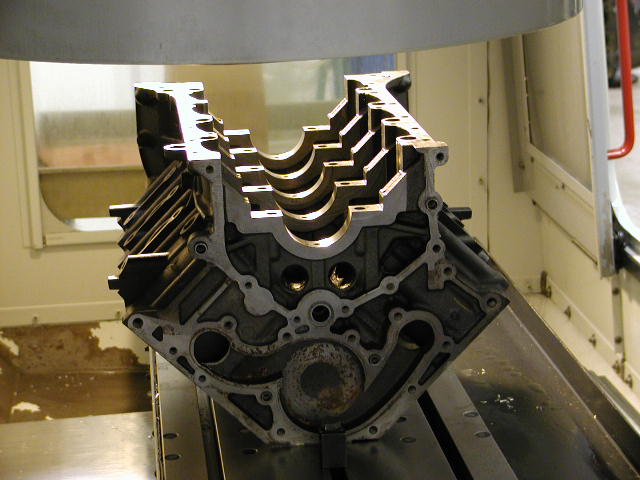 Got my pistons and bearings back
today….some pics attached.  Coated by Calico and looking
good.  I got thinking about the heat I'm going to have to deal
with and decided to get Ferrea to make me some Super Alloy
exhaust valves so I don't have to worry about the heat.  As soon
as I get them, I will send the intake/exhaust valves and heads
off to get them and the chambers thermal coated.  Will do
chambers, front of the intake and front/back/partial stem on the
exhaust valves.  Again, thanks for your assistance on the
injectors and fuel rails.  Sure appreciate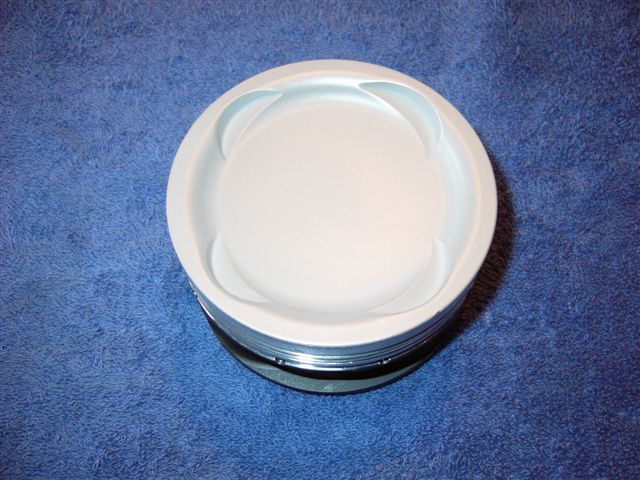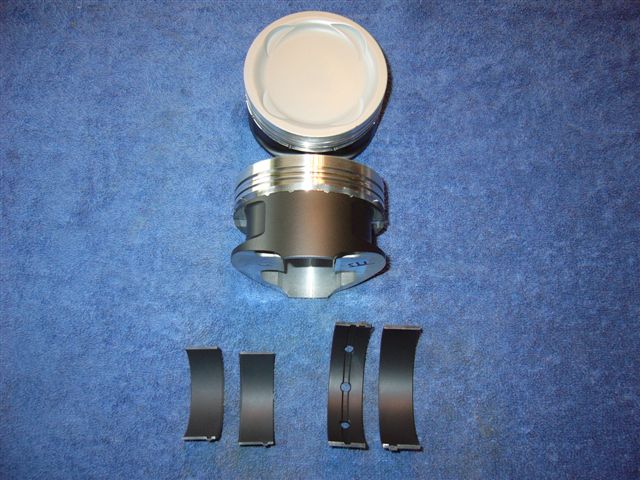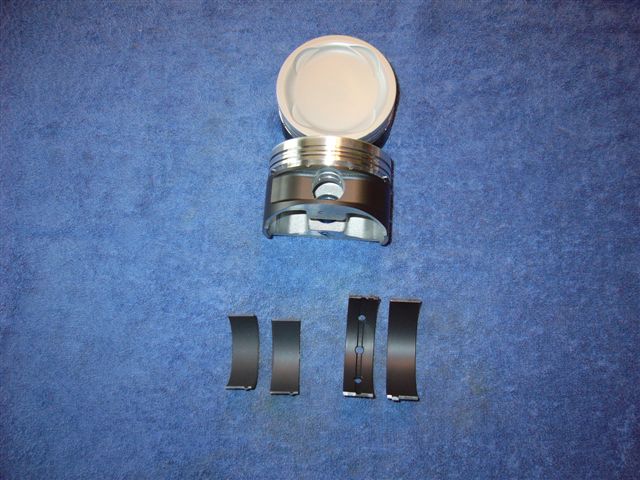 Got my valves back…should have the
heads back by this weekend.  Here is a picture of two exhaust
and two intake.  Had the chambers and exhaust runners thermal
coated in the heads.  Turbo is going out tomorrow for thermal
coating.  Will send pics when I get them back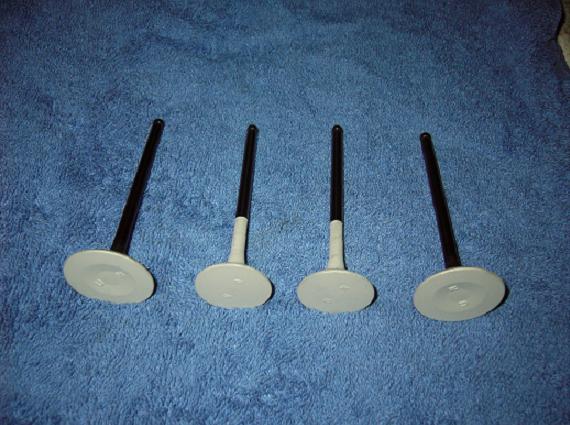 Was mocking up one side of the
nitrous setup I had shown you earlier.  This is what it will
look like in the final setup with the 60 lb injectors but
without the fuel rails.  Had to mix and match a bunch of stuff
from different companies, but will work it out in the tuning.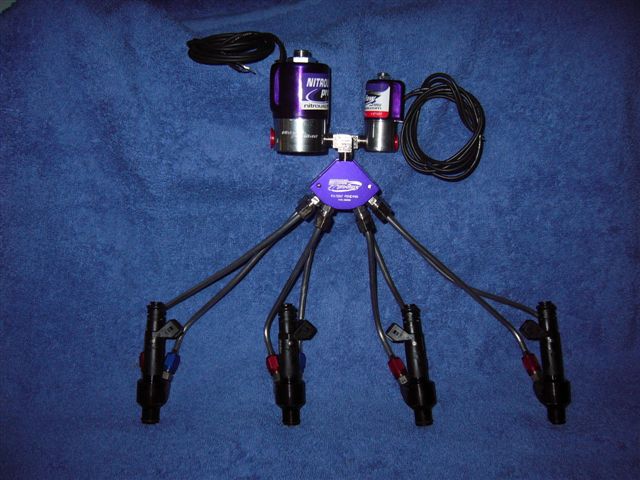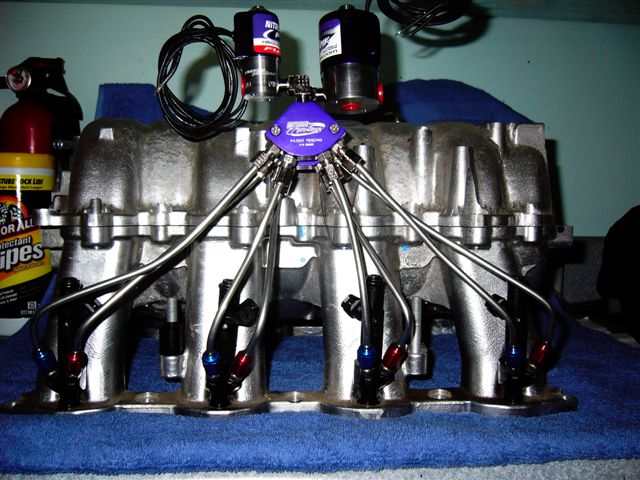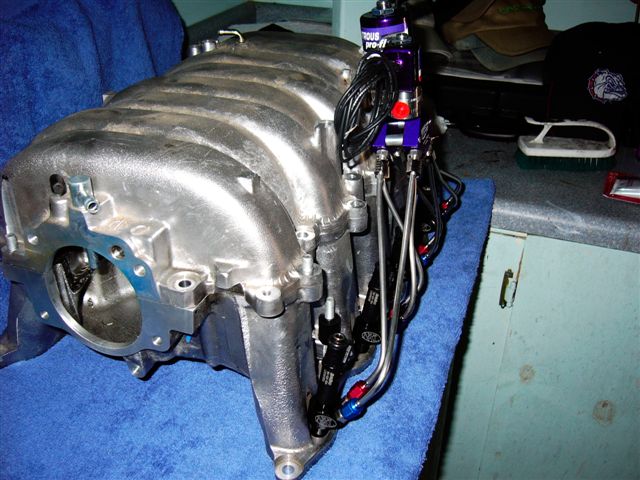 TRU-COOL LPD Æ LOW PRESSURE DROP OIL
COOLERS offer 15 Times Less Flow Restriction and 30% More
Cooling. TRU-COOL LPD Outperforms all other coolers. Compared to
conventional tube and fin oil coolers, TRU-COOL's LPD patented
stacked plate design offers the lowest flow restriction and the
greatest heat transfer in the smallest possible package. Self
regulating for maximum lube flow protection through cold
start-up, varied temperatures and driving conditions, heavy
loads and towing. Durable brazed aluminum construction and a
lifetime warranty makes TRU-COOL the best choice for any
application. This is the same cooler that many OEM's use on new
vehicles. (Includes installation kit). Measures 5 3/4x 11x 1 1/2
thick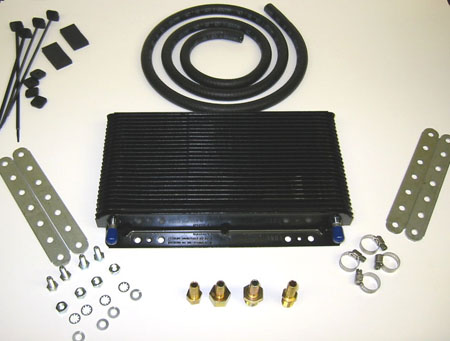 2003 Toyota Tundra A340E
transmission/torque converter
Valve body is custom calibrated to provide the ultimate
in clutch application power and clamping force (The
modifications performed by us are a proprietary design and
are unavailable elsewhere)
Virtually indestructible Raybestos Blue Plates are
installed in all shifting clutches
*NEW FEATURE* We have now developed the industry's only
6 friction disk C-2 clutch pack for a 50% increase in thrid
gear holding capacity.
New one way clutches (sprags) are installed in all
locations
Planetary splines are heat treated to prevent stripping
Metalax treatment is applied to input shaft to eliminate
stress related failure
Sun shell is heat treated to prevent spline stripping
New design high flow solenoid assemblies are installed
Lube system is redesigned to provide increased flow and
cooler operation
Performance pressure regulator boost valve is installed
to prevent sluggish line pressure rise and to increase
clutch holding ability.
NOTE: This unit is the strongest configuration
that can be achieved with this Toyota transmission.
However, if you are running much faster than 9.99 we
recommend the installation of a domestic three speed or
Powerglide transmission. These units also enable you to
enjoy the many benefits of a Trans Brake and 8″, 9″, or
10″ torque converter. See our specialty RWD section or
call us for details.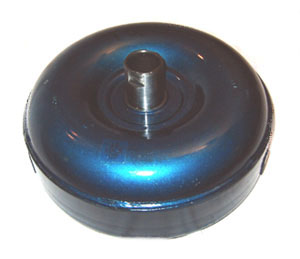 Update:
All I can say is that Wayne is a Lextreme type of guy.  He
basically thermo coat his whole truck.  Recently he just
finished thermo coast both inside and outside of this Garrett
GT35R turbo.  This is Lextreme!  Wayne is taking every
possible precaution to make his Lean Mean Green Machine to be a
Top Dog in the Tundra community.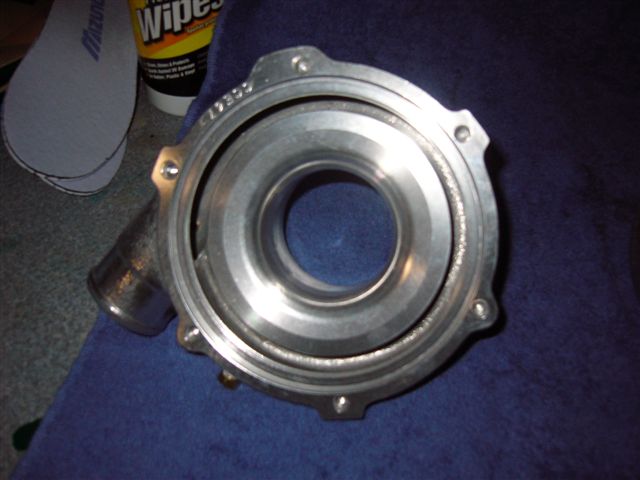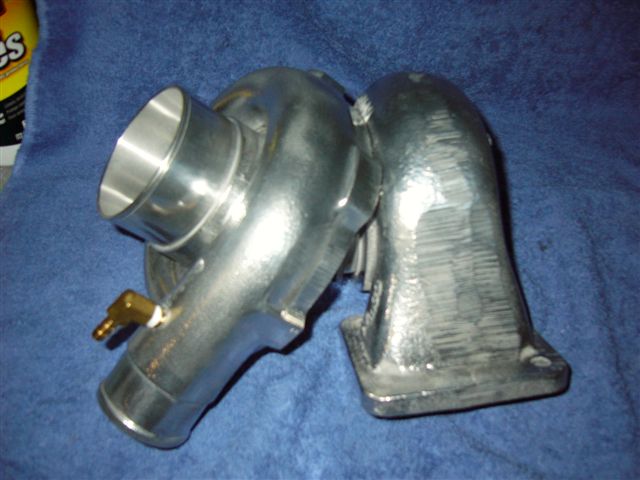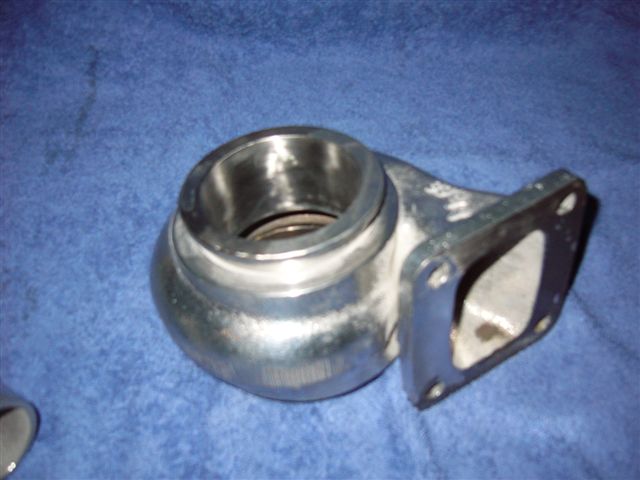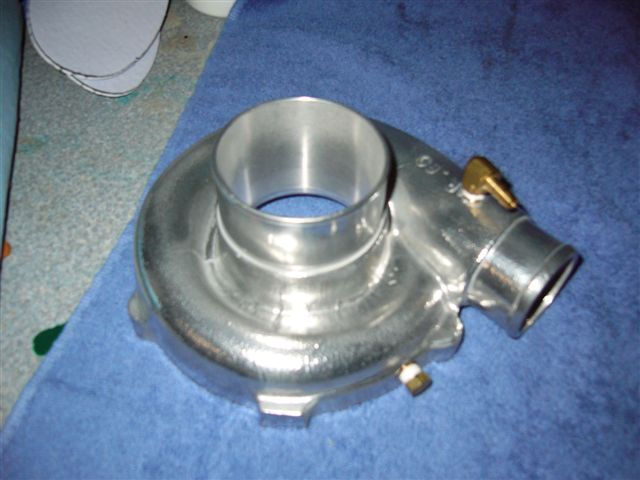 I think Wayne is
the first non-professional sponsored guy to convert this two
bolt main to 4 bolt main with 11 mm ARP studs.  His is a
work of art.  This precision work can be done only a
handful of engine builders.  This is an awesome conversion
and no doubt many future 2uzfe owners will follow his foot
steps.  You can say Wayne hardcore or Lextreme.  I
would say this will be baddest Tundra on this planet period.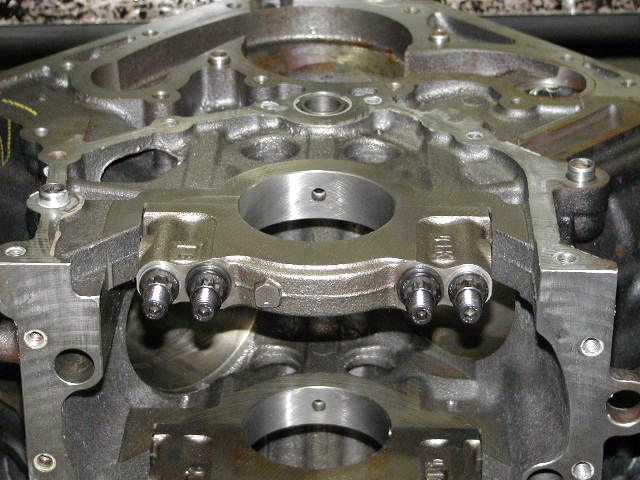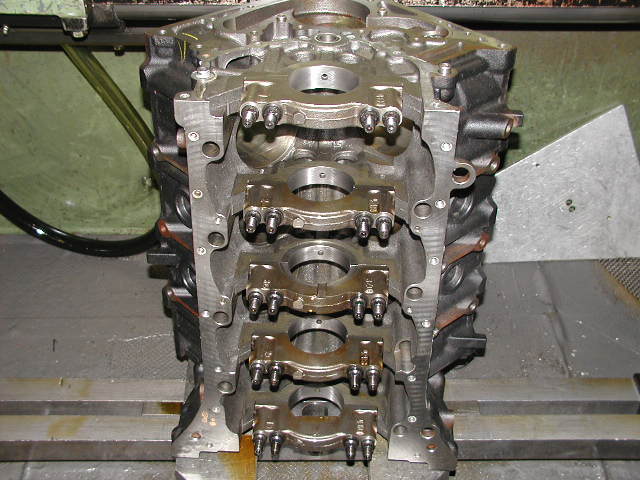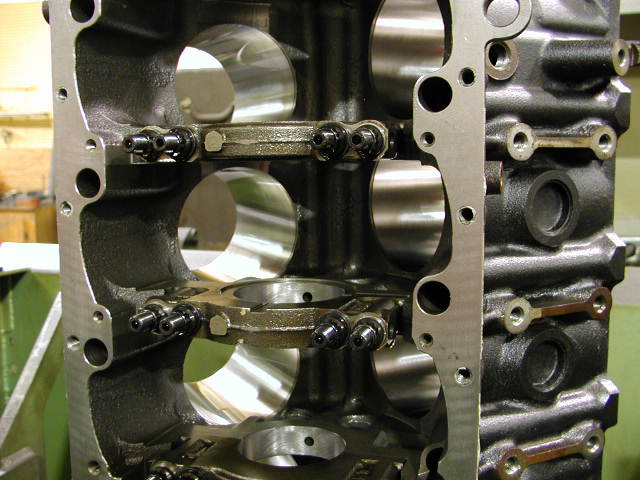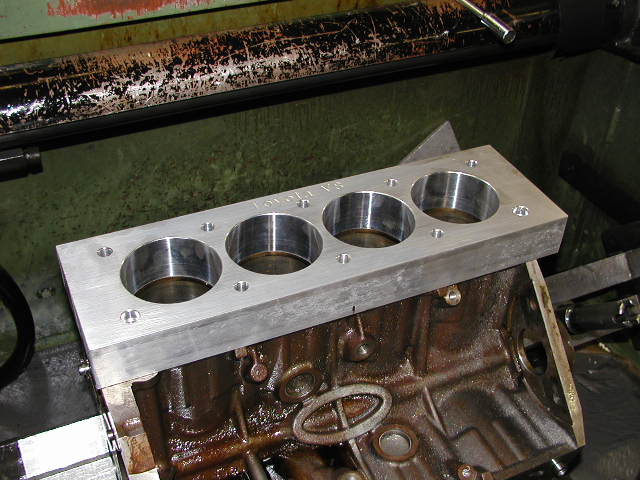 Here are some
pictures of the turbo installed.  This system is current
running but not tune.  Wayne is taking an easy on the heavy
right foot for now.  We can not wait until this system full
tune.