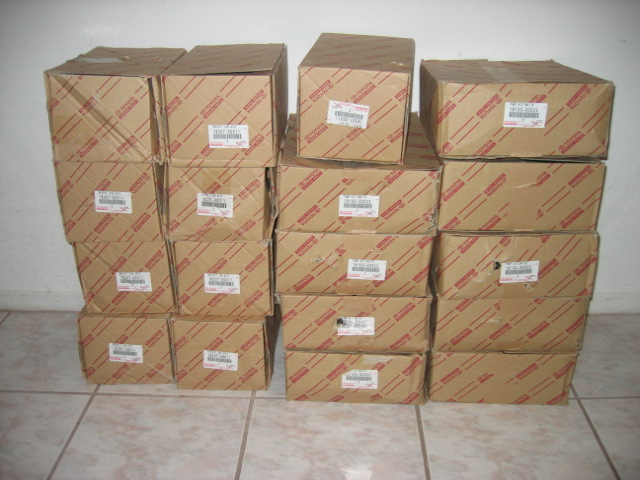 Here is something new for you bargain hunters.  This page was setup specifically for cheap and bargain original parts.  When I get unbelievable deals on parts that I think my visitors/members would benefit, then I get them in great quantities or bulk so my members and visitors would get the best bargain on originally expense parts. 
I can almost guarantee these parts will be the best price on and off the net period.  We even beat Ebay.  Yes, I am that confident to say that.  So, come often and when you see something you DON'T need it right now, but you will need it in the near future.  I recommend that you just get it now! 
Some bargain parts would not come by twice.  All parts are original unless stated otherwise.  This page update almost weekly so book mark this page.  Please don't ask how I get these bargains.  I have the Asian Connection!  These are the lowest original Lexus-Toyota Parts.  ALL PARTS ARE BRAND NEW!