UPDATE:
April 4, 2022 - A limited supply of the original best-selling Lextreme
1UZFE EGR Delete Kit
is available for sale. If you own a 1UZ from 1990-1997, you
really
need to get this kit! Email me at
[email protected]
for help with ordering or questions.
We're not an auto parts supplier and I can't respond to inquries for random Lexus and Toyota auto parts. All parts not listed above, including the LS400 and SC400 turbo kit, rebuild kits and supercharger are sold out and won't return.
LEXTREME LEXUS FORUMS HERE!
- Post Questions For Quick Answers!
After weeks of research and making lots of phone calls, I finally put together an ARP Studs/Bolts Kit for the Lexus 1UZFE and 3UZFE.  This kit will fit on all Lexus V8 engines.  All GS400, GS430, SC400, SC430, LS400 and LS430.
NO LONGER AVAILABLE. OUT OF STOCK.
This kit contain the followings:
* 20 ARP Studs
* 10 ARP side bolts
* 20 ARP Nuts
* 10 OEM seal washers
This kit will make your 6 bolt main to 6 stud/bolt main.  This kit will make your bottom end indestructible.  Here are some pictures of this awesome stud kit:
Here is how the lower main bolts look like in 1UZ and 3UZ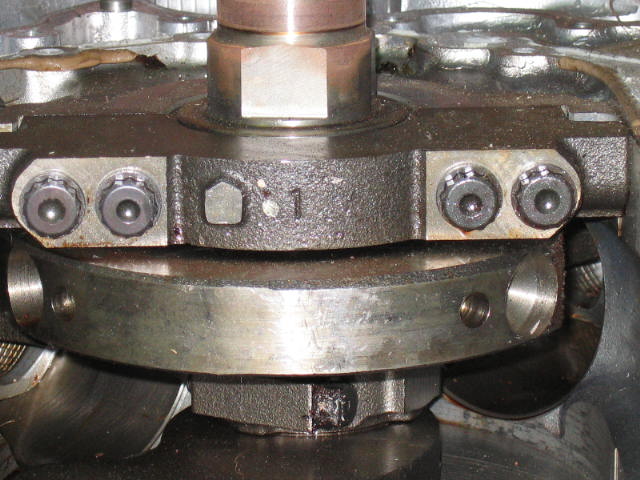 Here is another close up picture of the 6 bolt main.  Its a very good and strong design.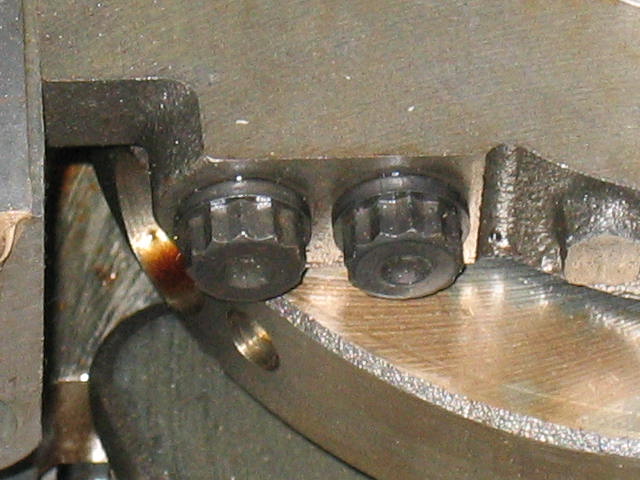 Here is a picture of the side bolt.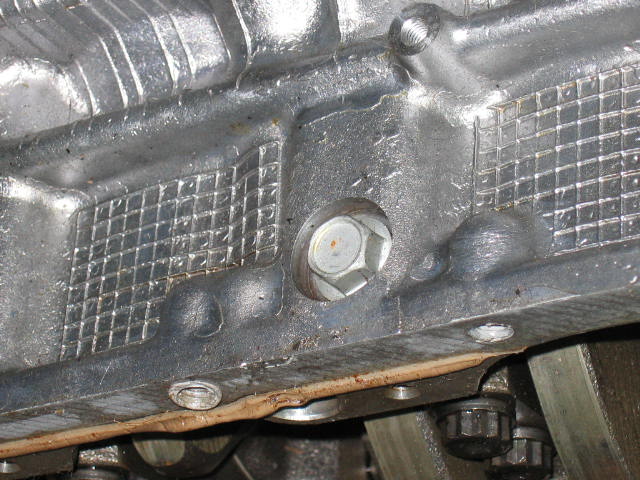 Here is a close up picture of the side ARP side bolt.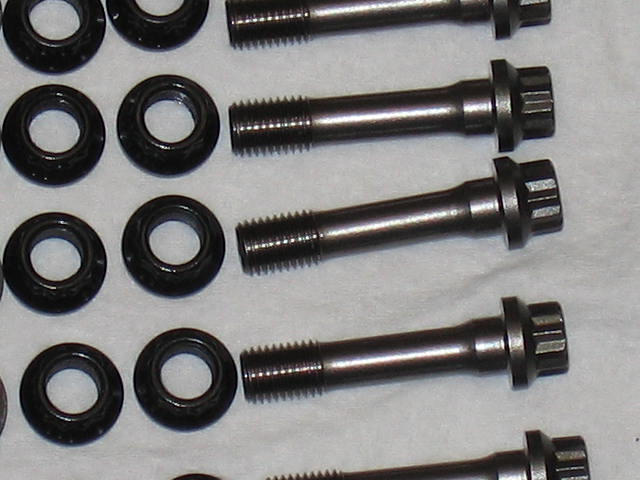 Here is how it looks like installed into the engine.  Much cleaner compare to the stock bolt on the lower left.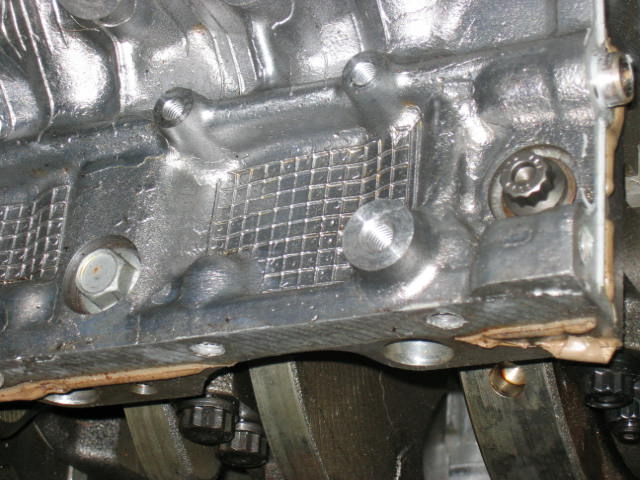 Here is a close up of the 3UZFE ARP Main Studs and Nuts.  Its a perfect fit.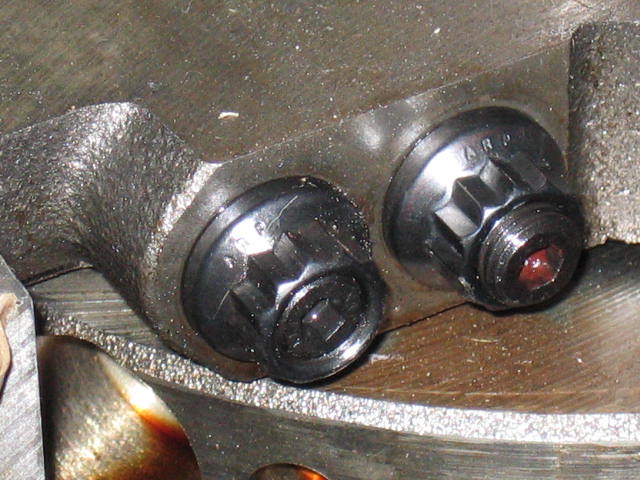 Here is another picture of the stud kit.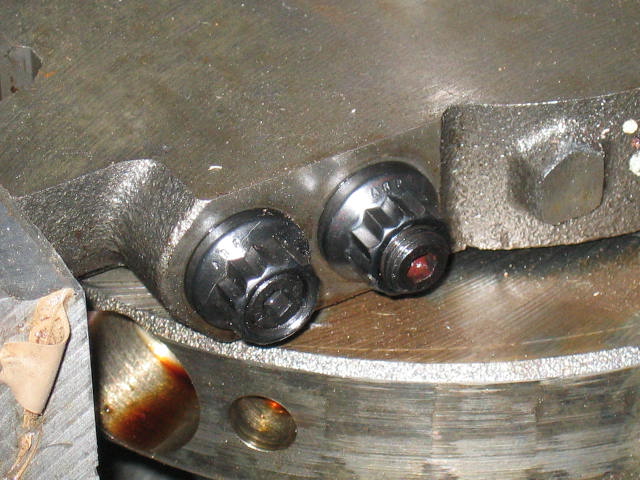 Here is how ARP compare to stock 1UZFE studs.  Size does matter!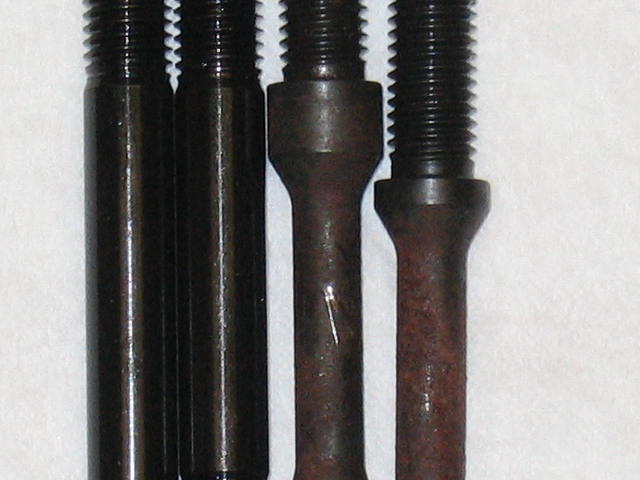 Here is another picture of the side bolts.  The ARP is much stronger.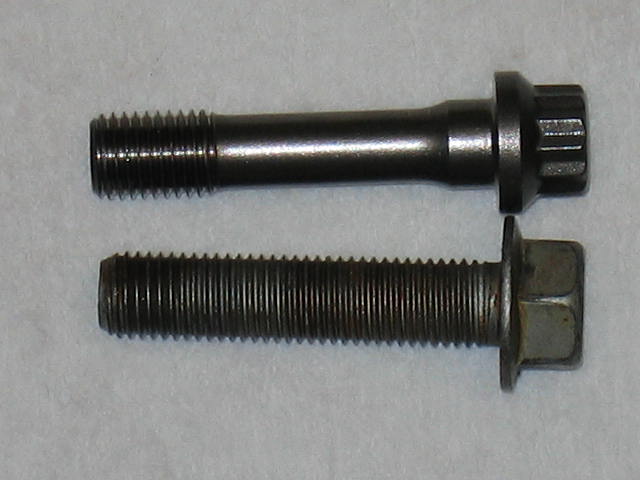 Do you have any questions? If so, please head over to
the forums
to get a quick answer or share your experience!
Cash App (user: $lextremeparts).
This is a freelance site with no support by huge companies.  I have been doing most of the R&D and technical write-ups by myself with my personal money and literally thousands of hours of my time.  I have taken extra steps to demonstrate in details how things are done.  Currently I am one of the few people doing Lexus V8 research and performance enhancement.  This effort comes from my personal love for this wonderful engine.  Most of the modifications are from trial and error. There's no cookbook for 1UZFE mods and its unknown territory for much of supercharger performance.  The parts, labor, web development and site hosting are 100% paid from my personal hobby money.  If you feel my efforts help you in any form, please do not hesitate to donate any amount of money to support this site. You have no idea how much I and the entire Lexus and Toyota community appreciate it!