UPDATE:
A limited supply of the original best-selling Lextreme
1UZFE EGR Delete Kit
is available for sale. If you own a 1UZ from 1990-1997, you
really
need to get this kit! Email me at
[email protected]
for help with ordering or questions.
Please note:
we're not an auto parts supplier and I can't respond to inquries for random Lexus and Toyota auto parts. All parts not listed above, including the LS400 and SC400 turbo kit, rebuild kits and supercharger are sold out and won't return. The
Lextreme performance torque converter
has a very long waiting list. Email me if interested.
LEXTREME LEXUS FORUMS HERE!
- Post Questions Here For Quick Answers!
When u park your car and noticed oil right between your rear tires, then its most likely the differential cover is leaking differential oil.  This is an easy fix and should not take any special tool.  Before you start, make sure you have a set of Allan wrench along with some silicones and differential oil kit.
Procedures:
The best way to attach this task it to jack the car up on the rear driver side with tire chocks in the front tires.  Once the car is jacked up, then u should put in a jack stand for safety.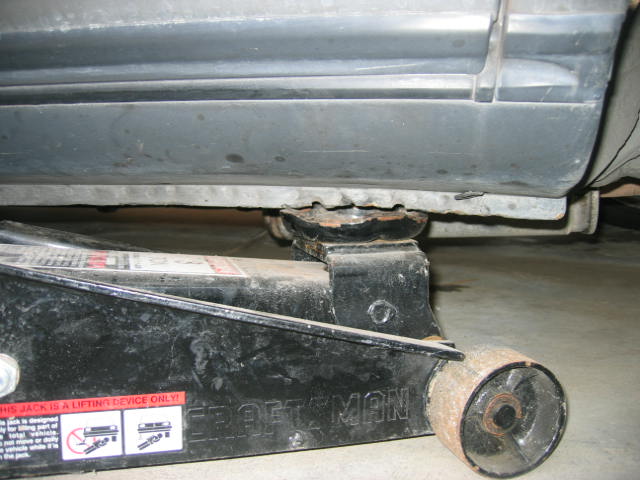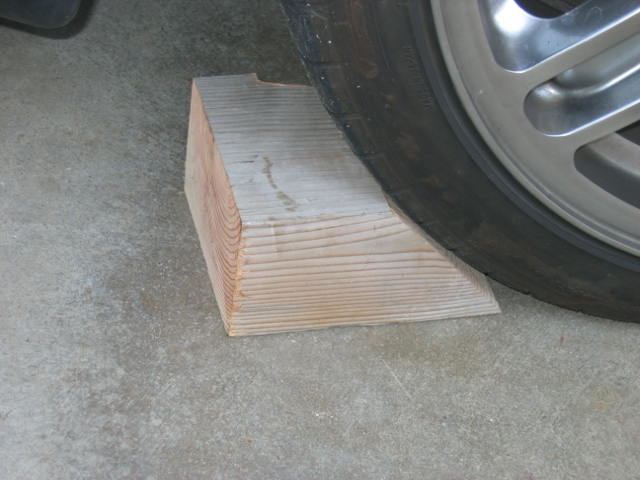 After you jack up your car, you have to loosen the mufflers.  The mufflers will interfere with the differential.  After you uninstall the muffles, you need a 12 mm Allan wrench to loose two horizontal bolts.  Before those two bolts loosen, make sure you put a hydraulic jack right below the differential to support it when those two cross bolts are loosen.  See pictures below.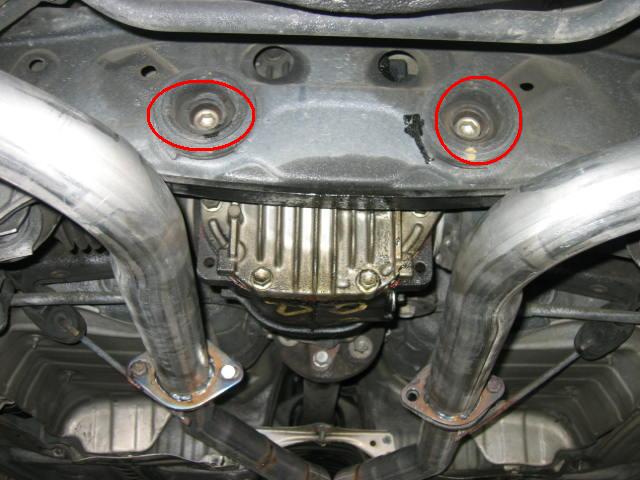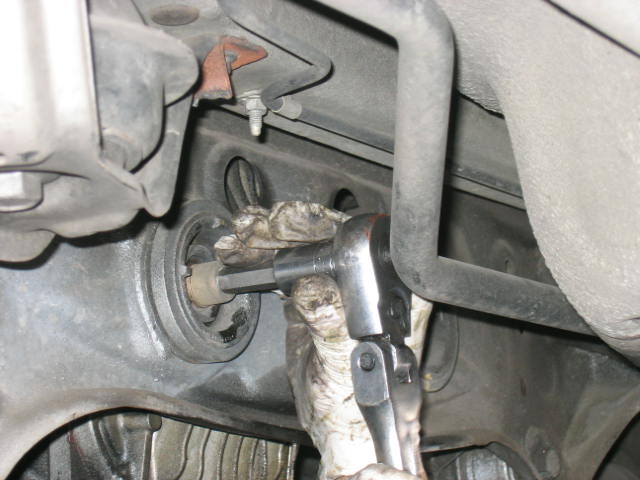 After you loosen the two bolts from above pictures, the picture below demonstrate two cross bolts are loosen.  The second bolt you need to attach would be the picture below (right).
This bolt stabilized the different to the frame.  Once the vertical bolt comes off, the whole different will be loosen and you can slowly lower the differential.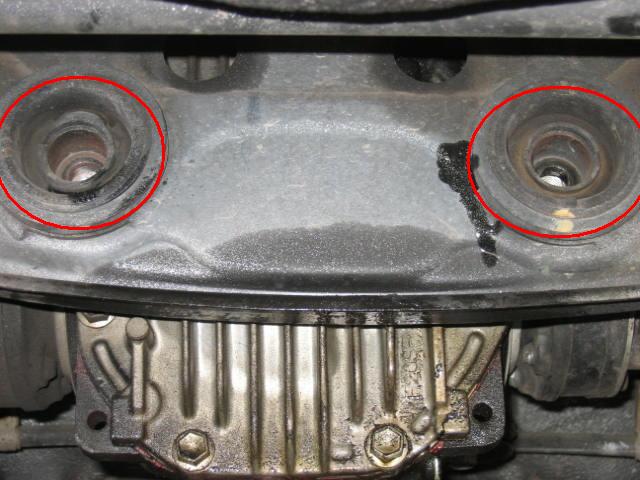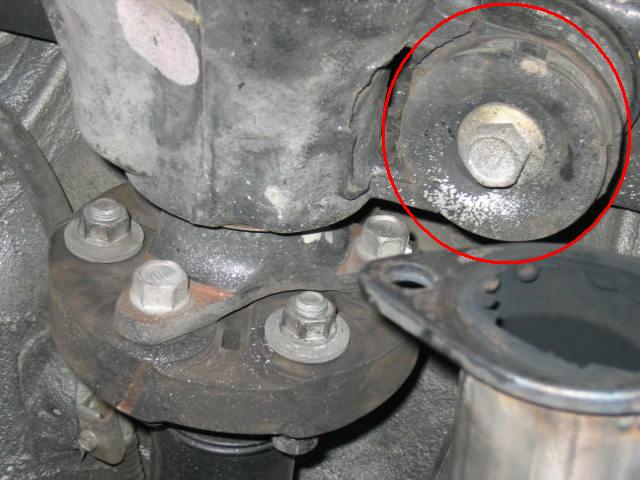 Here is another picture of the vertical bolt.  However, before you start unbolting the differential cover, you should drain the differential first.  Here is a tutorial on how to change your differential oil.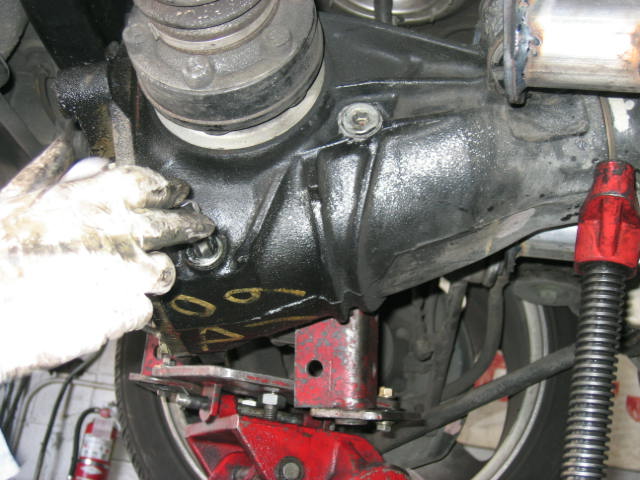 This is how the differential would looks like when the vertical and horizontal bolts are loosen.  The whole differential will just hanging on the axles and drive shaft along with they hydraulic jack support.  From there you should have enough room to loosen the differential cover.  The picture on the right show the different vent.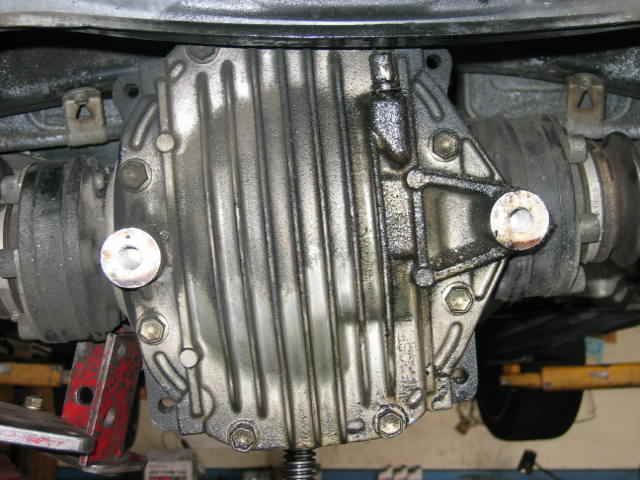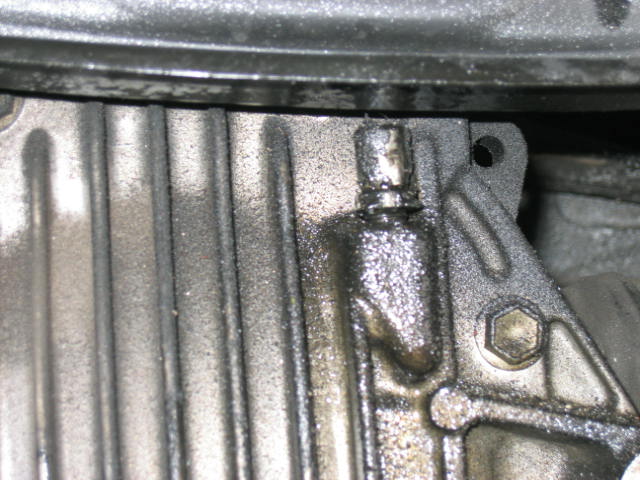 There are 6 bolts holding the cover.  Once they are loosen, you can use a razor blade to clean out the old silicones.  When its all done, you can re-install everything back with fresh and clean silicones.  Lexus does not have a gasket for this repair.  However, if you want, you can make one from a gasket paper.  Make sure you re-fill the differential oil.  See above link.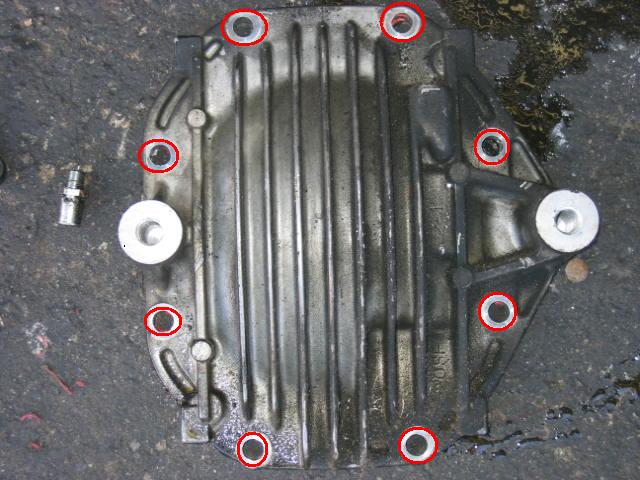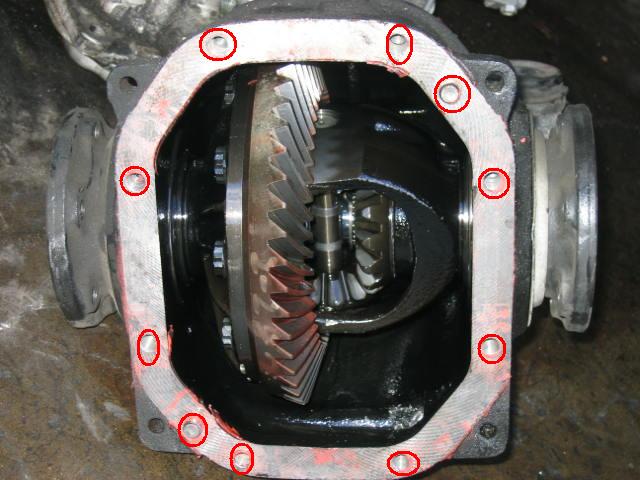 After the oil is filled, then u can tighten the Filler Plug and then you done.

The whole process takes about 45 minutes and its not that difficult.  Another thing you should check when you unbolt the differential oil plug (the lower plug).  You want to check if there is any metal grind residues.  The plug is made of magnate tip and it attracts metal residues.  If too much, your different gears are grinding and you might need to replace the whole differential.
Do you have any questions? If so, please head over to
the forums
to get a quick answer or share your experience!
This is a freelance site with no support by huge companies.  I have been doing most of the R&D and technical write-ups by myself with my personal money and literally thousands of hours of my time.  I have taken extra steps to demonstrate in details how things are done.  Currently I am one of the few people doing Lexus V8 research and performance enhancement.  This effort comes from my personal love for this wonderful engine.  Most of the modifications are from trial and error. There's no cookbook for 1UZFE mods and its unknown territory for much of supercharger performance.  The parts, labor, web development and site hosting are 100% paid from my personal hobby money.  If you feel my efforts help you in any form, please do not hesitate to donate any amount of money to support this site. You have no idea how much I and the entire Lexus and Toyota community appreciate it!