UPDATE: July 2, 2020
A limited supply of original Lextreme
parts back in stock
including
EGR Delete Kits, torque converters, supercharger brackets
, etc! Please note that the SC400 turbo kit is all sold out and won't return. Email me at
[email protected]
which original Lextreme parts you need and I'll check availability. (Please note that we're not an auto parts supplier.)
LEXTREME LEXUS FORUMS HERE!
- Post Questions Here For Quick Answers!
Thanks to www.sparkracing.com and allow me to have few 2JZGTE valves, springs and retainers.  I also compare 2JZ valve parts with 1UZFE Parts.  As we all know 1UZ performance parts are so limited and very hard to find.  There are plenty of go fast parts for the 2JZGTE and we should capitalize this opportunity.  Therefore, my goal is to find interchangeable parts among other makes and models.  I decided to test out the 2JZGTE Valve parts.  The below measurements was done by myself with a very sensitive and accurate caliper.  Here are the measurements and comparisons:
| | | | | | | |
| --- | --- | --- | --- | --- | --- | --- |
| Properties | 2JZ Intake | 2JZ Exhaust | 1UZ Intake | 1UZ Exhaust | 2JZ Retainer | 1UZ Retainer |
| Stem Length | 98.55mm | 99.10mm | 95.2 mm | 97.12 mm | .340″ Height | .299″ Height |
| Stem Diameter | 5.98mm | 5.98mm | 5.96 mm | 5.96 mm | .986″ O.D. | .986″ O.D. |
| Valve Size | 33.60mm | 29mm | 33.45 mm | 28.04 mm | .786″ 2nd Stage | .686″ 2nd Stage |
| Tip Length | 3.5mm | 3.5mm | 4.00 mm | 4.00 mm | .502″ 3rd Stage | .474″ 3rd Stage |
| Tip Groove | N/A | N/A | 2.15 mm | 2.15 mm | .291″ I.D. | .300″ I.D. |
Here are some possible valves that can be use on the pre 1998 1uzfe valves.  Credit for the valve specifications goes towww.ferrea.com.
If you look at the above table, you can see the 2JZGTE Valves are little longer.  All other specs are pretty much the same.  Here is the bottom line:
2JZGTE Intake: .139″ Longer
2JZGTE Exhaust: .082″ Longer
Here are some pictures below.  Valves and parts on the right of the pictures are 1UZFE and left would be 2JZGTE.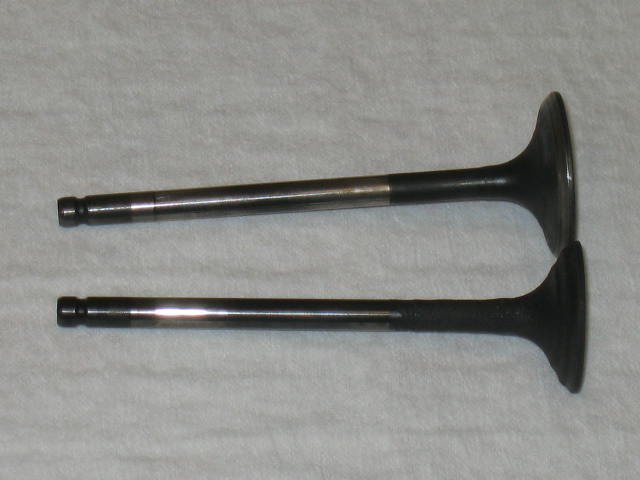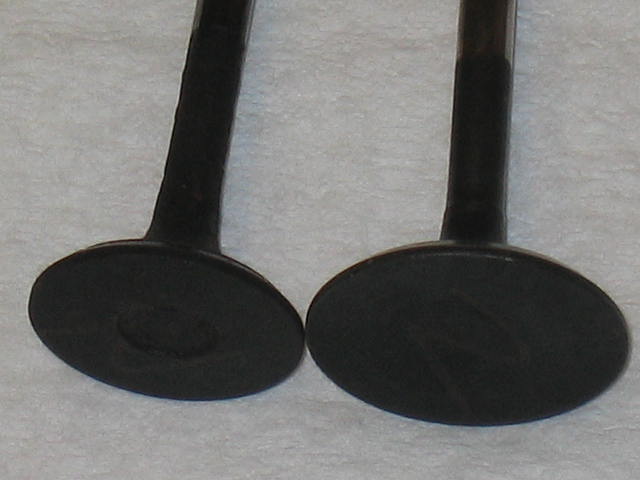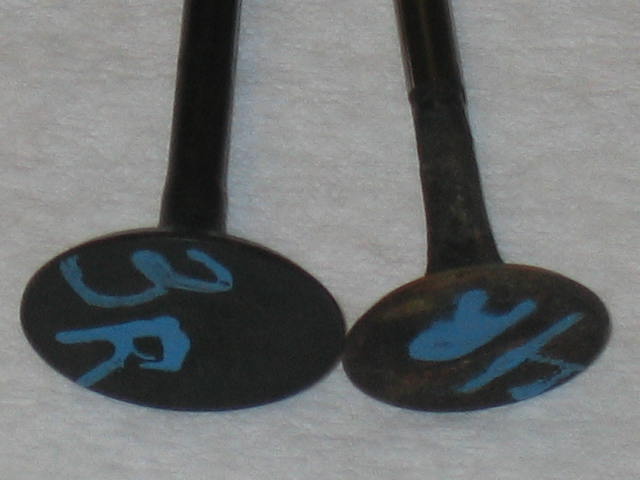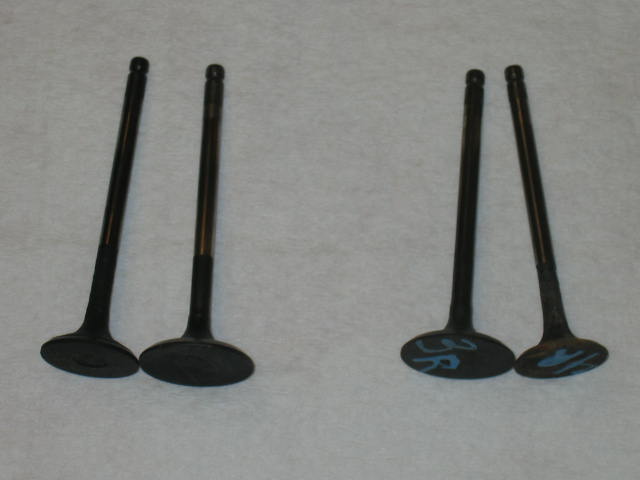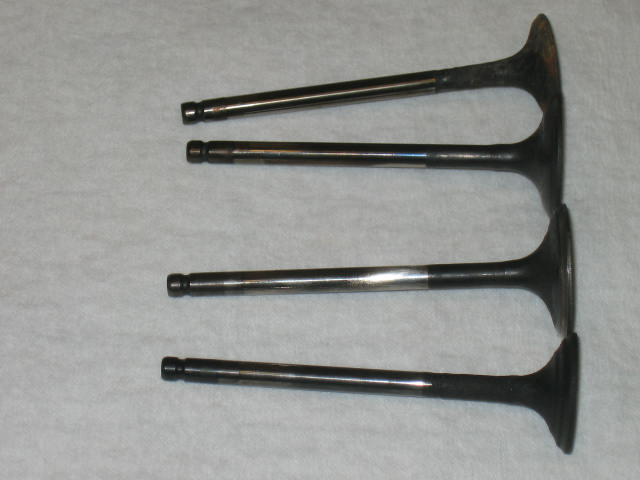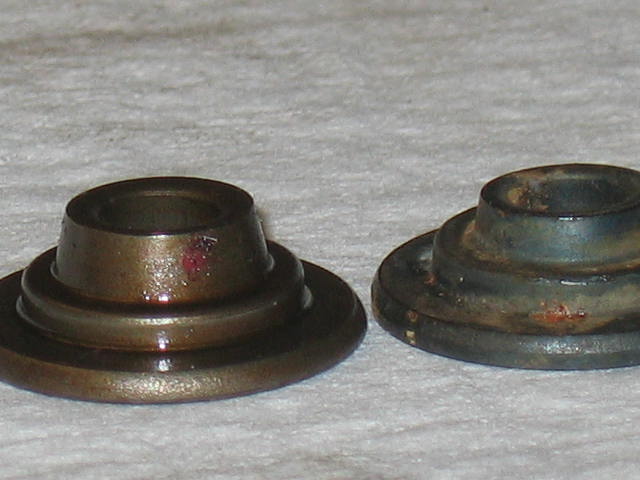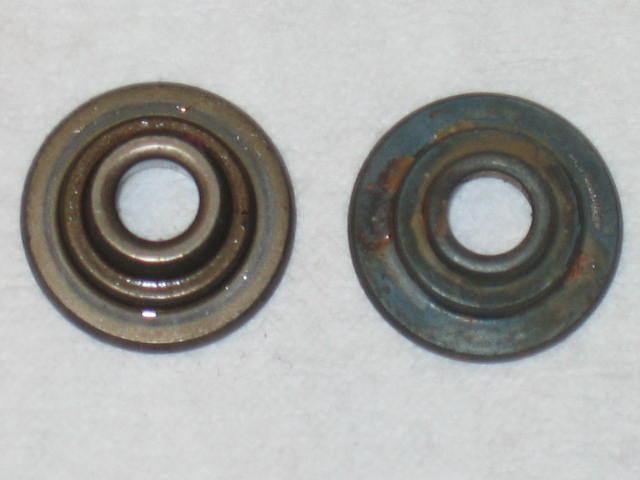 The 2JZGTE Retainers are not a major factor.  If you going to use 2JZGTE Springs, then you can use the 2JZ retainers.  Here is the question.  Would it work?
I am sure this article will give lots of Lextremers idea and if there is a will, there is a way…
I will definitely going to try this out with some modifications.  Even if the valves won't work on the 1UZFE, its a great idea to upgrade the 1UZ stock springs to the 2JZ.
Do you have any questions? If so, please head over to
the forums
to get a quick answer or share your experience!
This is a freelance site with no support by huge companies.  I have been doing most of the R&D and technical write-ups by myself with my personal money and literally thousands of hours of my time.  I have taken extra steps to demonstrate in details how things are done.  Currently I am one of the few people doing Lexus V8 research and performance enhancement.  This effort comes from my personal love for this wonderful engine.  Most of the modifications are from trial and error. There's no cookbook for 1UZFE mods and its unknown territory for much of supercharger performance.  The parts, labor, web development and site hosting are 100% paid from my personal hobby money.  If you feel my efforts help you in any form, please do not hesitate to donate any amount of money to support this site. You have no idea how much I and the entire Lexus and Toyota community appreciate it!