UPDATE:
A limited supply of the original best-selling Lextreme
1UZFE EGR Delete Kit
is available for sale. If you own a 1UZ from 1990-1997, you
really
need to get this kit! Email me at
[email protected]
for help with ordering or questions.
Please note:
we're not an auto parts supplier and I can't respond to inquries for random Lexus and Toyota auto parts. All parts not listed above, including the LS400 and SC400 turbo kit, rebuild kits and supercharger are sold out and won't return. The
Lextreme performance torque converter
is available but there is a waiting list. Email me if interested.
LEXTREME LEXUS FORUMS HERE!
- Post Questions Here For Quick Answers!
NOTE: If the vehicle is equipped with Air-Ride system, installing the suspension might turn the Stability control on. THIS WILL NOT AFFECT YOUR RIDE QUALITY.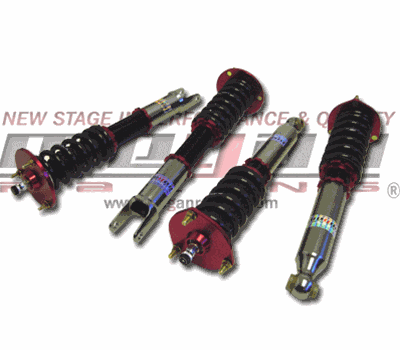 The Street LP Series is our new Luxury Package, using similar specs & set up design as Street Series, (not too aggressive) offering spring rates for a more comfortable ride, but still giving you the sporty feel & control.
Megan Racing Coil-Over Dampers are the ultimate upgrade to your track or street car. Featuring 32 Levels of damper force adjustment, full-height adjustment, these damper kits are then perfectly matched with front and rear Pillow Ball upper mounts for camber correction in most applications.
The adjustment of the damper is as simple as can be with a built-in knob at the top of the damper mount for easy access. Simple adjustments can be made to tune to your style of driving and comfort level desired. Single-Adjustable dampers make suspension adjustments easy to tune whether you're a professional mechanic or an automotive enthusiast with amateur mechanical skills.
The height adjustment is made easy with CNC-Machined locking perches for accuracy and smooth adjustment. You can raise your car up to factory height for OEM appearance with performance handling or you can drop your car all the way down for a formal racetrack and an aggressive stance lowering your center of gravity to gain full potential of your car's handling capabilities.
On most applications, the Megan Racing Damper Kits come with fully adjustable Pillow-Ball upper mounts to easily tune and adjust your camber. Adjustable camber gives you an edge on most suspension setups, as you can easily tune your car for any ride height which improves handling, predictability and furthermore tire wear, which is a great benefit both on the racetrack and on the street.
The quality and durability of the Megan Racing Damper kits are unmatched. Made of extremely durable Steel and featuring springs that are constructed of SAE-9254 Cold-Wound Steel which are then tested over 500,000 times by compression inspection. With deformation less than 5% and high strength sophisticated surface coating, we stand by our product with our strong warranty.
NOTE: The VSC Light may illuminate due to installation of the damper system. At this time Lexus/Toyota does not want to disclose how to remove the light from appearing. Similar instances happen due to a change in tire/wheel combination.
Features:
– RWD only
– Spring Rates: 12kg Front and 8kg Rear
– 32 Levels of Adjustable Damper
– Pillow Ball Upper Mounts.
– Rubber Dust Covers.
– Adjustable Ride Height
– Aggressive Spring Rates
– Single-Cylinder Design
– Aluminum Brackets
32 Levels of Adjustment:
1-8: Suggested for track use.
9-16: Suggested for mountain/aggressive use.
17-32: Suggested for common street use.
– All coilover damper kits come with 1 year manufacture-defect warranty.
– All Hardware is Included

| | | |
| --- | --- | --- |
| Model | Year | Note: |
| SC300/SC400 | 1992-2000 | Available |
| LS460 | 2007+ | Available |
| LS430 | 2001-2006 | Available |
| LS400 | 1990-2000 | Available |
| IS300 | 2001-2005 | Available |
| GS300/400 | 1998 – 2005 | Available |
| GS300/350/430/460 | 2006+ | Available |

Testimony by JamesN of CL and Lextreme member:
1995 SC400
I had the Megan Coilover on my car for 3+ years. It's been performing great since the first day I got them. The various setting able me to setup my suspension just the way I like them. Not too harsh for everyday drive. Yet, still handles good around turns and cornering. They are bang for your buck when versus against the higher ends brand coilovers in my opinion.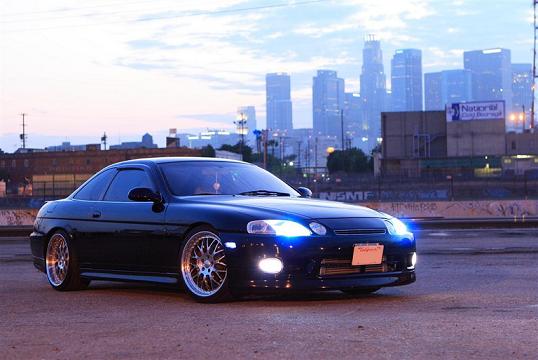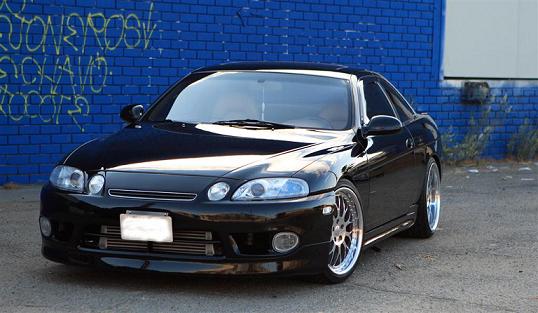 1993 Lexus LS400
I've recently got these Megan Coilover for my LS400. I've heard of good reviews about them on forums and the price are very affordable. Once put them on my car it changes the ride quality dramatically. It handles better, sharper steering, and still maintain a comfortable ride. The various setting allow me to adjust my ride height perfectly. So far I think it worth every penny.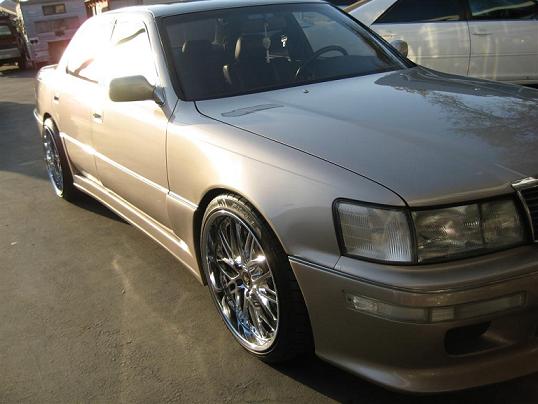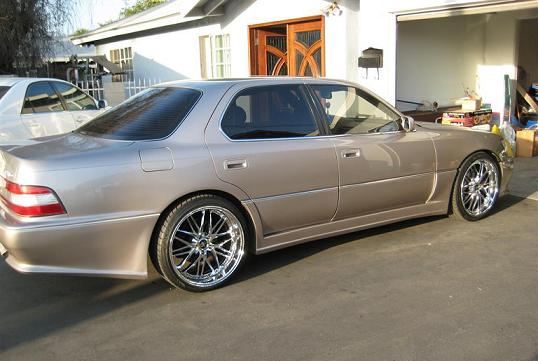 all them are the luxury performance series  $900 Plus S40 shipping to Lower 48 states.
Do you have any questions? If so, please head over to
the forums
to get a quick answer or share your experience!
This is a freelance site with no support by huge companies.  I have been doing most of the R&D and technical write-ups by myself with my personal money and literally thousands of hours of my time.  I have taken extra steps to demonstrate in details how things are done.  Currently I am one of the few people doing Lexus V8 research and performance enhancement.  This effort comes from my personal love for this wonderful engine.  Most of the modifications are from trial and error. There's no cookbook for 1UZFE mods and its unknown territory for much of supercharger performance.  The parts, labor, web development and site hosting are 100% paid from my personal hobby money.  If you feel my efforts help you in any form, please do not hesitate to donate any amount of money to support this site. You have no idea how much I and the entire Lexus and Toyota community appreciate it!