UPDATED LEXTREME FORUMS
- Post Questions Here!
Here is an Air Fuel Calibrator Developed by Chris N.  This unit is called Lexone.  This unit alters air fuel ratio to achieve maximum horsepower and torque.
The below shows 20+ rwhp and torque throughout the power band.  This graph was dynoed on a stock 1996 LS400.  This unit is very simple and only four wires.  This is the best bang for the buck beside Forced Induction.  Complete installation is included.
Please contact me for purchase.  The price is $350 plus shipping.  You can see the gain from stock motor.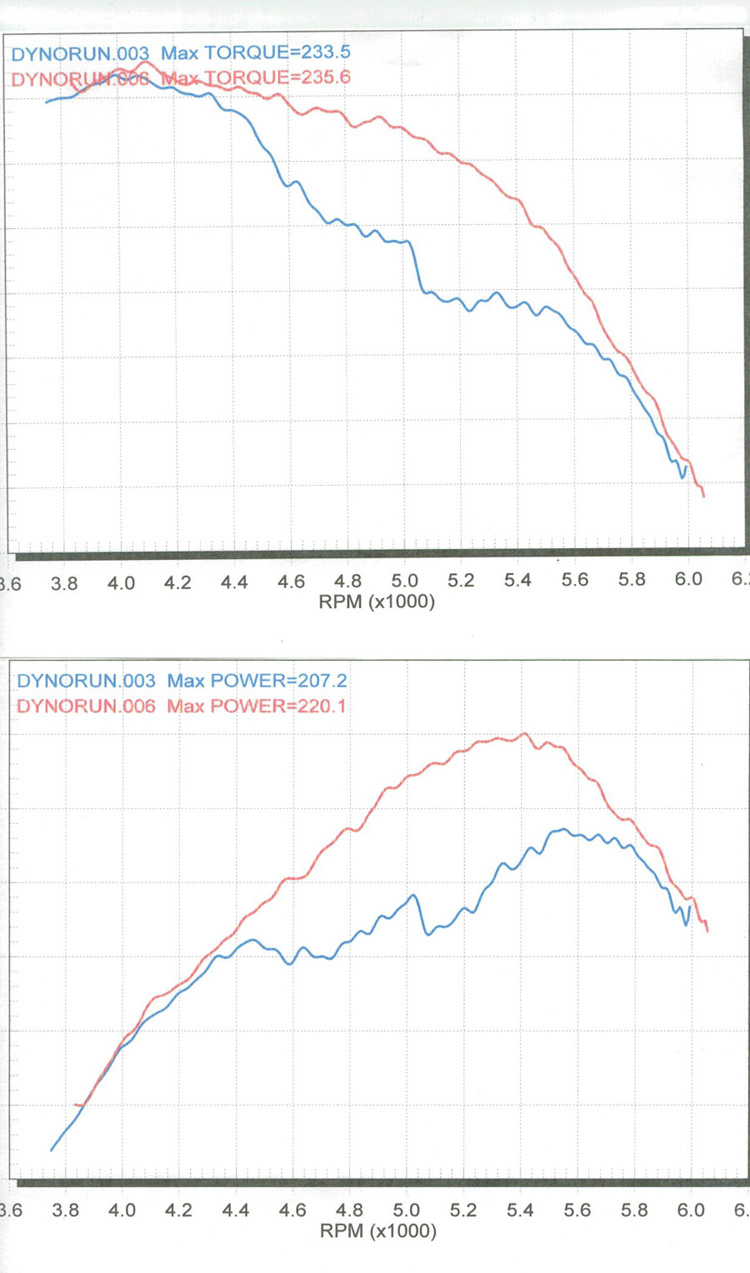 Do you have any questions? If so, please head over to
the forums
to get a quick answer or share your experience!
This is a freelance site with no support by huge companies.  I have been doing most of the R&D and technical write-ups by myself with my personal money and literally thousands of hours of my time.  I have taken extra steps to demonstrate in details how things are done.  Currently I am one of the few people doing Lexus V8 research and performance enhancement.  This effort comes from my personal love for this wonderful engine.  Most of the modifications are from trill and errors.  There is no cookbook for the 1UZFE modifications and its a virgin territory for performance.  The parts, labor, web development and site hosting are from my personal hobby money.  If you feel my efforts help you in any form, please do not hesitate to donate any amount of money to support this site. You have no idea how much I appreciate it!