This is something very simple to fix but its also a pain when you go to your friend's house and park at their driveway and leave some oil marks.  Its an embarrassment but this need to be fix.  Otherwise your friend would never want to invite you back again.  This fix can be done for about 30 minutes with basic tools.
Tools:
14 mm wrench
10 mm socket
Razor blade
De-greaser
Parts:
Transmission Oil (2.5 quarts)
Transmission Oil pan gasket
Procedures:
The best way to attach this task it to jack the car up on the rear driver side with tire chocks in the front tires.  Once the car is jacked up, then u should put in a jack stand for safety.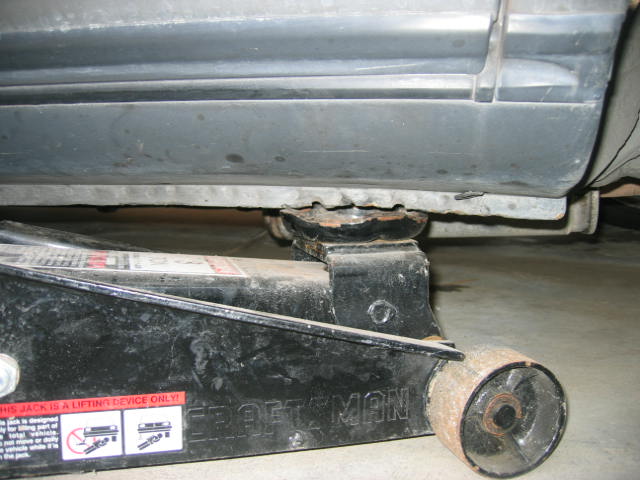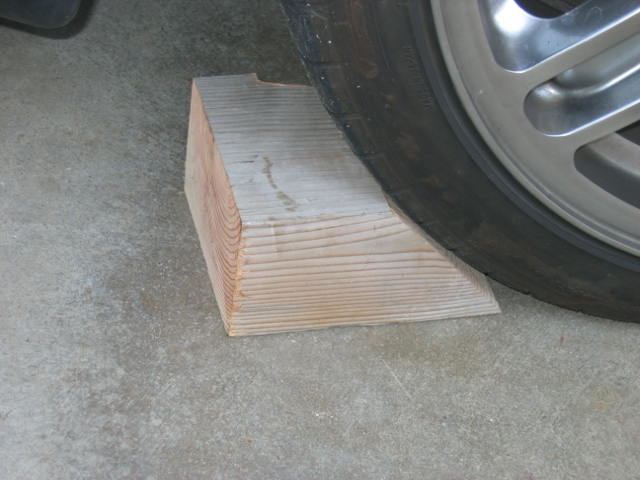 The easiest way to loosen the drain and the filler plug is coming into the car from the center.  The first thing is to use a 14 mm wrench and loosen it counter-clock-wise to drain the oil transmission oil.  Once the plug is loosen and the oil is drained, let it seat for about 15 minutes.
Now The Filler Plug should be loosen first for ventilation when the oil is drained.  The first picture below is the Filler Plug and the last two pictures are Drain Plug with an allen wrench. (Right Picture Below)
Now you can use a 10 mm socket to loosen all the screws holding the transmission oil pan.  Hint:  Make sure you have two screw on both sides of the pan so the pan just don't fall right off.  (Left Picture Below)
Once all the screws are loosen, the oil pan might not come off.  Its best to use a small hammer or mallet lightly tap the side of the pan to loosen up all the old grease.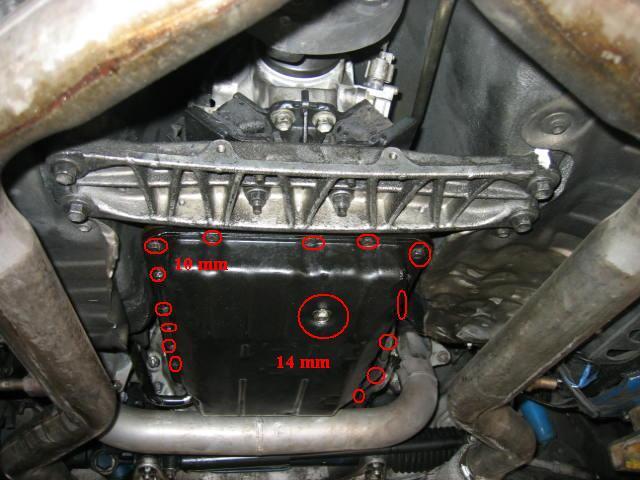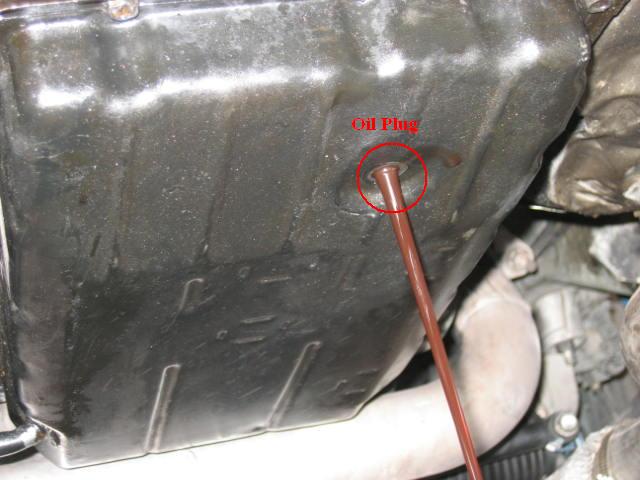 Once the pan comes off, it most likely will be torn.  Its also a great time to replace the gasket at the same time.
When you take out the transmission oil pan, portion of the dipstick shaft will comes along.  Just slightly give it a pull and it will come off.
Now you can use a razor blade to scrap out the old/torn gasket.  Make sure you clean out all the residuals gasket in both the transmission body and the transmission oil pan
Once all the debris are off, you can also spray some de-greaser to clean out the pan and body.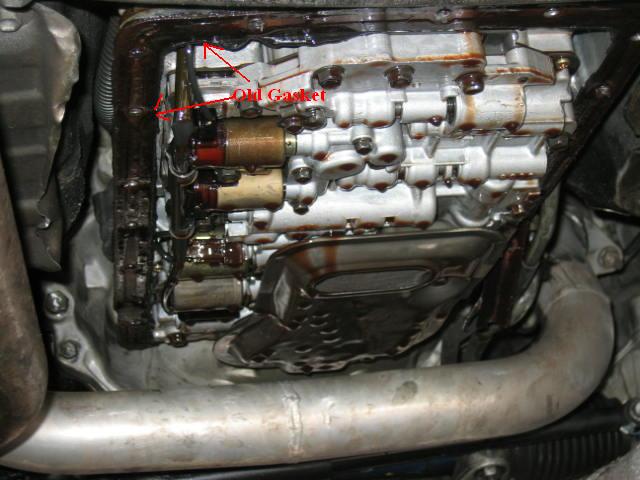 Once the pan is ready to install, its best to mate the dipstick shaft first and crew all the those 10 mm back
Once the pan is stalled and tighten, its time to screw the drain plug back
The final inspection on the transmission oil pan is ok, then its time to fill the transmission oil from the top.
From my personal experience, 2.5 quarts is about right but make sure you double check it with the dipstick and have the engine run for a while and measure it while the engine is on.