UPDATE:
April 4, 2022 - A limited supply of the original best-selling Lextreme
1UZFE EGR Delete Kit
is available for sale. If you own a 1UZ from 1990-1997, you
really
need to get this kit! Email me at
[email protected]
for help with ordering or questions.
We're not an auto parts supplier and I can't respond to inquries for random Lexus and Toyota auto parts. All parts not listed above, including the LS400 and SC400 turbo kit, rebuild kits and supercharger are sold out and won't return.
LEXTREME LEXUS FORUMS HERE!
- Post Questions For Quick Answers!
This is a common problem for the Previa.  I had this problem and its very embarrassing especially when you park in your friend's driveway.  To fix this is very easy and cheap.  The goal of this procedure is to take out the oil pan and put in new silicone.  The first thing you need to do is to drain the oil.  This is also a great opportunity to change your engine oil too.  Please read this tutorial before proceeding.  How change Previa engine Oil
Tool:
10 mm Socket
Pliers
Mallet
Supply:
Silicone
wired brush
Carburetor cleaner
Terry Towels
Difficulty:
4/10
Time:
35-60 minutes
Once you got the oil drained, now it's time to loosen the head oil return hose.  This hose is about1 1/2″ that attached to the oil pan from the head.  You need to use a wide opening pliers to squeeze the clamp.  Once the oil return hose is disconnected, it's time to unplug the oil level sensor.  Its located opposite side of the oil pan.  It's a simple clip on plug.  The next step to remove the 10-12 10 mm nuts and screws.  It's best to use a 8″ to 10″ socket extension to loosen those screws.  Once the screws and nuts are loosen, the oil pan will not fall right off.  The old silicone still very tight.  The easiest way is to use a mallet and bang on the oil pan slightly from different directions.  After few bangs, the oil pan should be loosen and take out the oil pan.
Once the pan is out, you need to clean out the old silicone on the pan and the block.  The best way is to use a wired brush to clean both contact surfaces.  Once the old silicone is all gone.  Its best to spray some carburetor cleaner or brake clean to degrease the surfaces and wait until its dry.  The next step would be to apply a thin layer of high temperature silicone to the oil pan surface.  Once you have done that, its time to put everything back.  Here are some pictures of this process.
Picture below is the oil return hose and the oil level sensor.  Its located opposite side of the oil pan nut.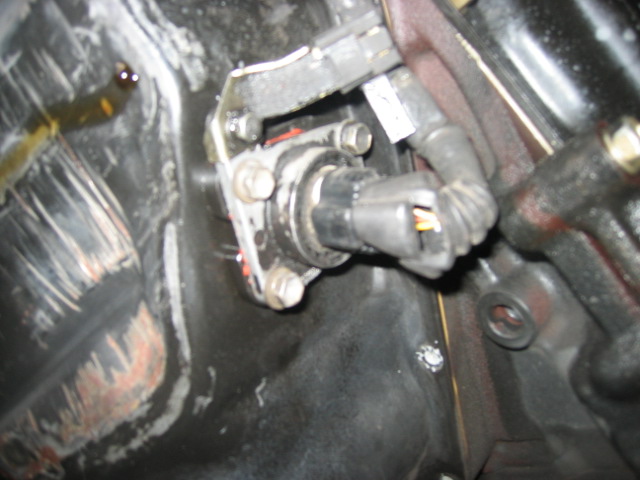 Here is a picture of the screws and nuts holding the oil pan                             Loosen the 10 mm screws with an extended shock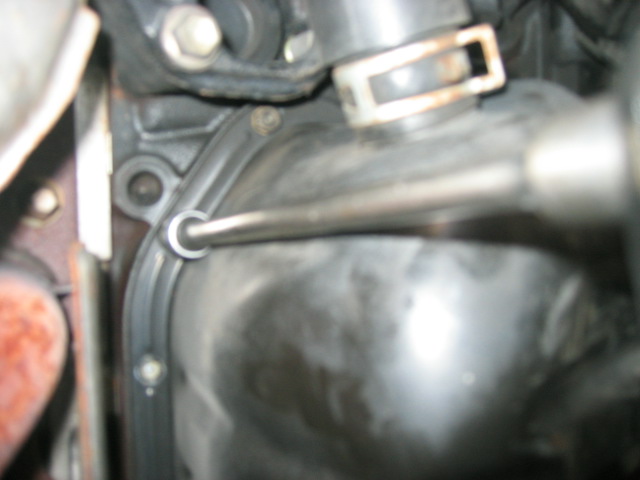 Here is a picture of the engine block when the pan is removed                        Using wired brush to clean out the old silicone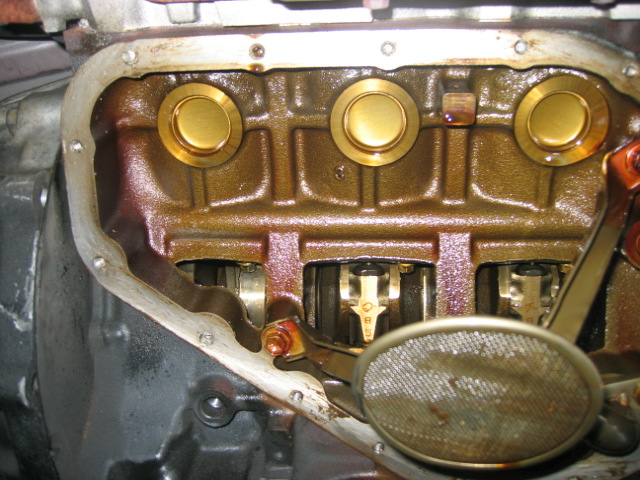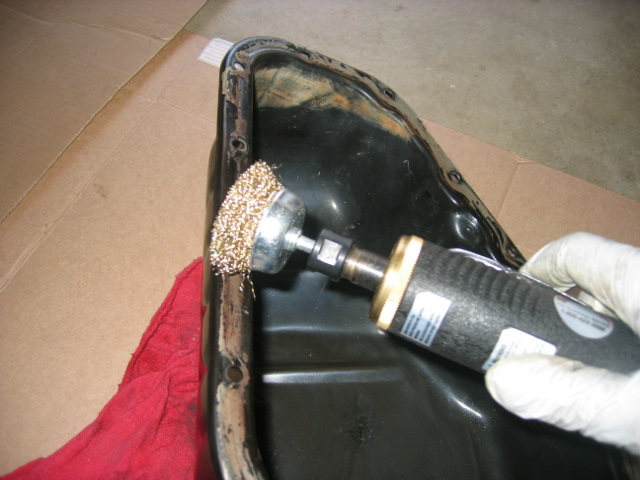 Spreading a new coat of new high temperature silicone
Final product…. NO LEAK!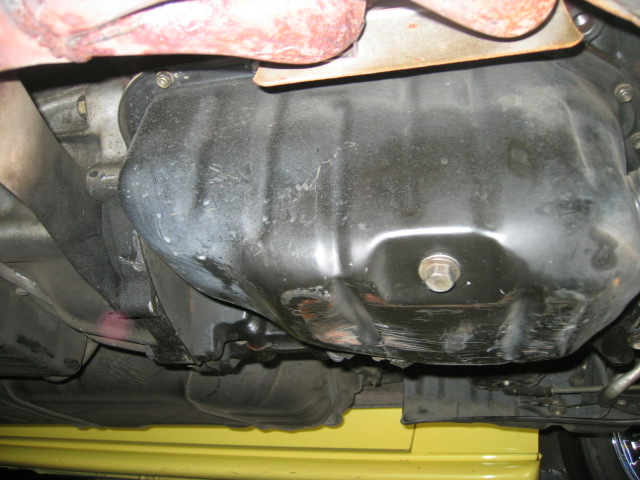 This essential maintenance is necessary and its very basic and it can done with basic tools.
We hope you enjoy this article and please feel free to join our forum to discuss more tutorials.
Do you have any questions? If so, please head over to
the forums
to get a quick answer or share your experience!
Cash App (user: $lextremeparts).
This is a freelance site with no support by huge companies.  I have been doing most of the R&D and technical write-ups by myself with my personal money and literally thousands of hours of my time.  I have taken extra steps to demonstrate in details how things are done.  Currently I am one of the few people doing Lexus V8 research and performance enhancement.  This effort comes from my personal love for this wonderful engine.  Most of the modifications are from trial and error. There's no cookbook for 1UZFE mods and its unknown territory for much of supercharger performance.  The parts, labor, web development and site hosting are 100% paid from my personal hobby money.  If you feel my efforts help you in any form, please do not hesitate to donate any amount of money to support this site. You have no idea how much I and the entire Lexus and Toyota community appreciate it!