UPDATE:
A limited supply of the original best-selling Lextreme
1UZFE EGR Delete Kit
is available for sale. If you own a 1UZ from 1990-1997, you
really
need to get this kit! Email me at
[email protected]
for help with ordering or questions.
Please note:
we're not an auto parts supplier and I can't respond to inquries for random Lexus and Toyota auto parts. All parts not listed above, including the LS400 and SC400 turbo kit, rebuild kits and supercharger are sold out and won't return. The
Lextreme performance torque converter
is available but there is a waiting list. Email me if interested.
LEXTREME LEXUS FORUMS HERE!
- Post Questions Here For Quick Answers!
Alright, I have located a master craftsman that is willing to build shorty headers for our 1UZ-FE V8 engine. He has already built some very nice headers for the 4.7 liter Tundra and is familiar with the construction requirements. The design goal will be to produce a manifold that vastly outflows the 2 stock designs and fits ALL the LS400, GS400 and SC400 models.
It will be designed for 1998+ cars to keep the catalysts in their stock locations. This will require earlier cars to run aftermarket cats or at least move the stock cats.
The builder needs a commitment for 20 sets, not payment, just an agreement to buy them when available. Pricing for the headers WITH Ceramic coating (recommended) should be under $600. Without the ceramic coating around $400 for the set. These should be good for about 20hp+.
This is cheaper than Tex's headers for the SC400 and WAY cheaper than anything available from Japan. The $2500 C's header.
This as said above is very similar to the design goal of the shorty in the GP
except for the primary tube interference…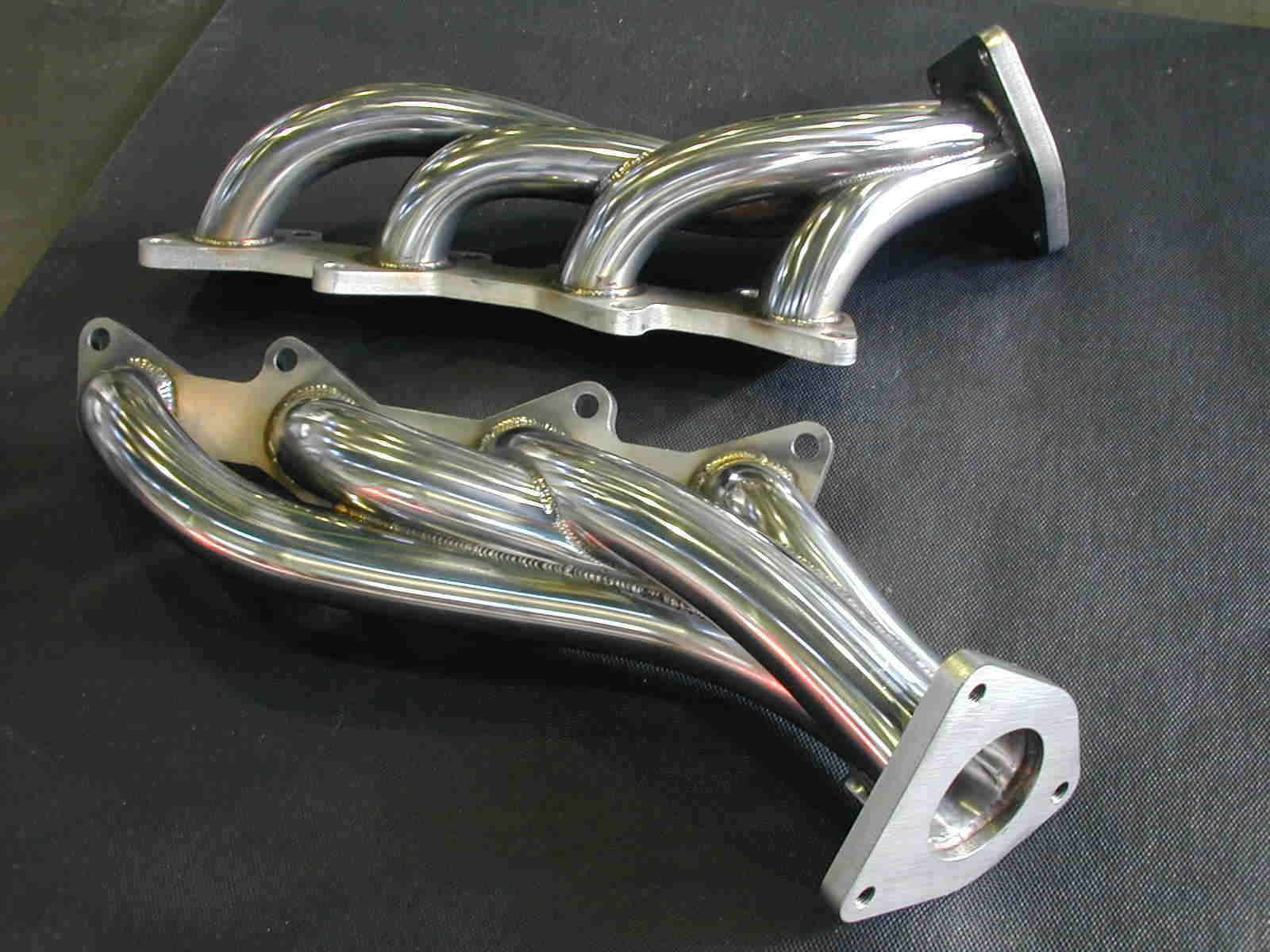 Here is an example of the work of the guy I am talking to for our cars.
This is for a chevrolet but shows some nice work.
This example does not use a merge collector but ours will.
Remember, please do not contact him directly, ask me any questions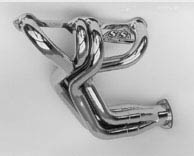 Alright, maybe this will get everyones juices flowing.
JBA built a shorty header for the 4.7 liter V8 Tundra… remember, even though it is a 4.7 it is only rated at 245hp @ 4800rpm and 315tq @ 3400.
Here is the before and after RWHP dyno charts… now, this includes a cat back also but we are talking the same thing on our cars.
Notice the peak gain of 25rwhp and 38rwtq BUT notice around 4000rpm the gain is around 40rwhp and 50rwtq
So, tell me, what other mod under $1000 is going to come close???
I am waiting…


If you are interested in ordering these headers please file the followings.  John Brady (JBrady) will contact you about the financial aspects of this group purchase.  This is the best deal period.
Do you have any questions? If so, please head over to
the forums
to get a quick answer or share your experience!
This is a freelance site with no support by huge companies.  I have been doing most of the R&D and technical write-ups by myself with my personal money and literally thousands of hours of my time.  I have taken extra steps to demonstrate in details how things are done.  Currently I am one of the few people doing Lexus V8 research and performance enhancement.  This effort comes from my personal love for this wonderful engine.  Most of the modifications are from trial and error. There's no cookbook for 1UZFE mods and its unknown territory for much of supercharger performance.  The parts, labor, web development and site hosting are 100% paid from my personal hobby money.  If you feel my efforts help you in any form, please do not hesitate to donate any amount of money to support this site. You have no idea how much I and the entire Lexus and Toyota community appreciate it!