UPDATE:
April 4, 2022 - A limited supply of the original best-selling Lextreme
1UZFE EGR Delete Kit
is available for sale. If you own a 1UZ from 1990-1997, you
really
need to get this kit! Email me at
[email protected]
for help with ordering or questions.
We're not an auto parts supplier and I can't respond to inquries for random Lexus and Toyota auto parts. All parts not listed above, including the LS400 and SC400 turbo kit, rebuild kits and supercharger are sold out and won't return.
LEXTREME LEXUS FORUMS HERE!
- Post Questions For Quick Answers!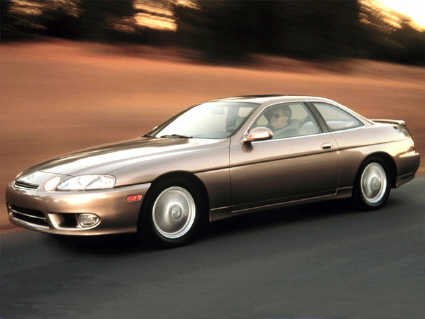 I  know some of you guys are thinking about new body kit for your ride.  All of the aftermarket kits are very nice.  However, nothing is better then the original look.  Its subtle and sophisticated along with class.  Rumors has it, the 1997-2000 SC300/400 was very handsomely designed and many people prefer this body style then the older 1992-1996 body style.  The conversion process is pretty simple and you can pretty much do it with a friend.  However, you would need all the below parts first and they are direct bolt on.  No mod, drill, sand or cut.  I know some cheap knock off body kits are so poorly made, it would cost more money to fix it then the kit itself.  Not worth it!  Would you want a REAL Rolex or a FAKE Rolex?  The second generation body style is rated extremely high along with AC or Vertex.  So, if you are tired of your old look and new a fresh paint is called.  Hey you  might as well get a new body kit.  Another reason to upgrade would be if you had an accident and time to get replacement parts.  We have them and all of these parts are original Toyota/Lexus and brand new.   As most of you guys know, I am not into bling bling type of thing, but a clean handsome SC is always a good thing.  Aftermarket body kits comes and go, but nothing beat the original and the 1997 body is by far the best looking off all.  This is the most popular body kit for the SC300/400 and as I stated the best looking too.  Some parts are hard to get and some parts are out of stock.  Please contact me before ordering.
Front Bumper: $305
---
Front Grill Insert: $78
---
Front absorber: $41
---
Front Left Fog light: $120
---
Front Right Fog light: $120
---
Left Body Rocker Panel: $205
---
Right Body Rocker Panel: $205
---
Rocker Panel Clips: $2
---
Rear Bumper Cover: $315
---
Rear-left Quarter Panel: $76
---
Rear-Right Quarter Panel: $76
---
Rear Retainer: $11
---
Left Tail Light: $168
---
Right Tail Light: $168
---
Rear Spoils: $377
---
Do you have any questions? If so, please head over to
the forums
to get a quick answer or share your experience!
Cash App (user: $lextremeparts).
This is a freelance site with no support by huge companies.  I have been doing most of the R&D and technical write-ups by myself with my personal money and literally thousands of hours of my time.  I have taken extra steps to demonstrate in details how things are done.  Currently I am one of the few people doing Lexus V8 research and performance enhancement.  This effort comes from my personal love for this wonderful engine.  Most of the modifications are from trial and error. There's no cookbook for 1UZFE mods and its unknown territory for much of supercharger performance.  The parts, labor, web development and site hosting are 100% paid from my personal hobby money.  If you feel my efforts help you in any form, please do not hesitate to donate any amount of money to support this site. You have no idea how much I and the entire Lexus and Toyota community appreciate it!