I picked up this 1993 white SC400 with 212k miles chassis and about 120k on the motor. This car is not perfect of course. It has the followings defects:
* Right front fender slight damage
* Front bumper scratches
* Bad Transmission
* Interior minor tears
* Engine has a minor miss (possible from moisture)
* Flat tires due to not moving for 6 months
Besides that the body is great shape and has a clean title. It was asked for $900 and stole it for $500. The car was 60 miles away and would cost me over $300 for towing, but before I went there I told the owner he has to tow it for me. AAA Plus came to the rescue. Towing alone would cost over half of the car.
Plan for the car:
*Shine Auto Project body kit. I picked up the complete kit today on my way back to the body shop.
* Complete body paint with few coats of clear and some pearls..
* Complete interior overhaul.
* Swap out transmission.
This time i am not doing anything. Shop will do it for me.
Here are the cost so far?
* $500 – Car
* Shine Body Kit ($1,300)
* Complete Paint Job $2000
* Transmission Repair ($575)
* Interior ($800)
Here are some pictures of the car arriving.  The body was straight and never been in an accident with some imperfection of the front bumper and right fender.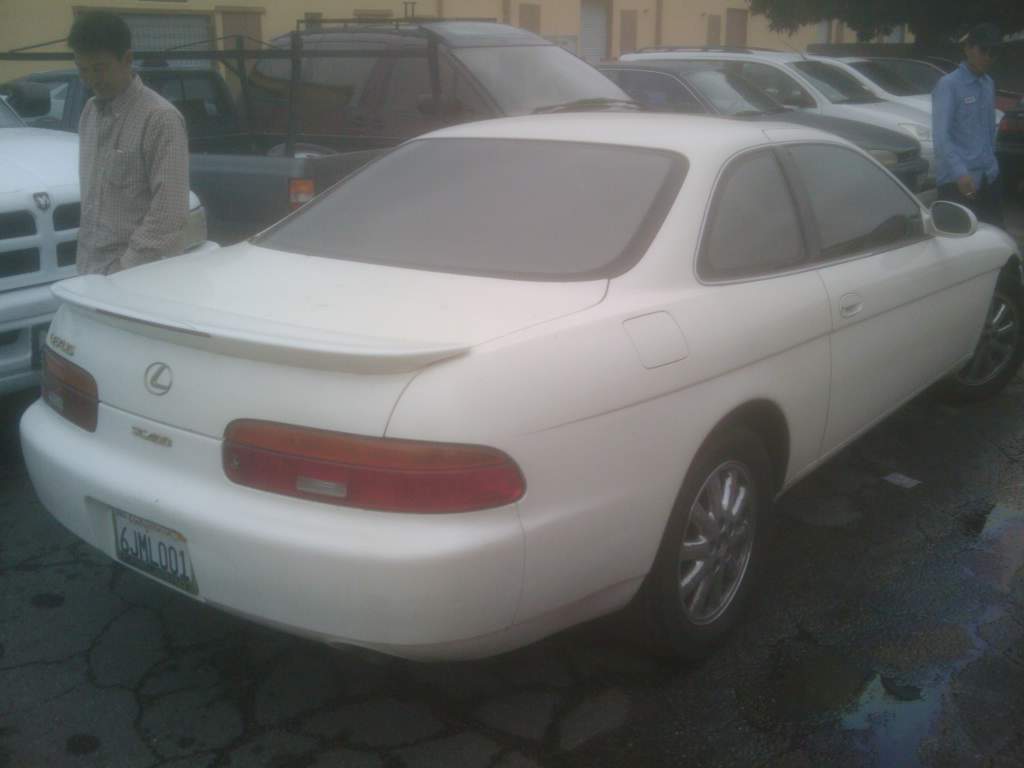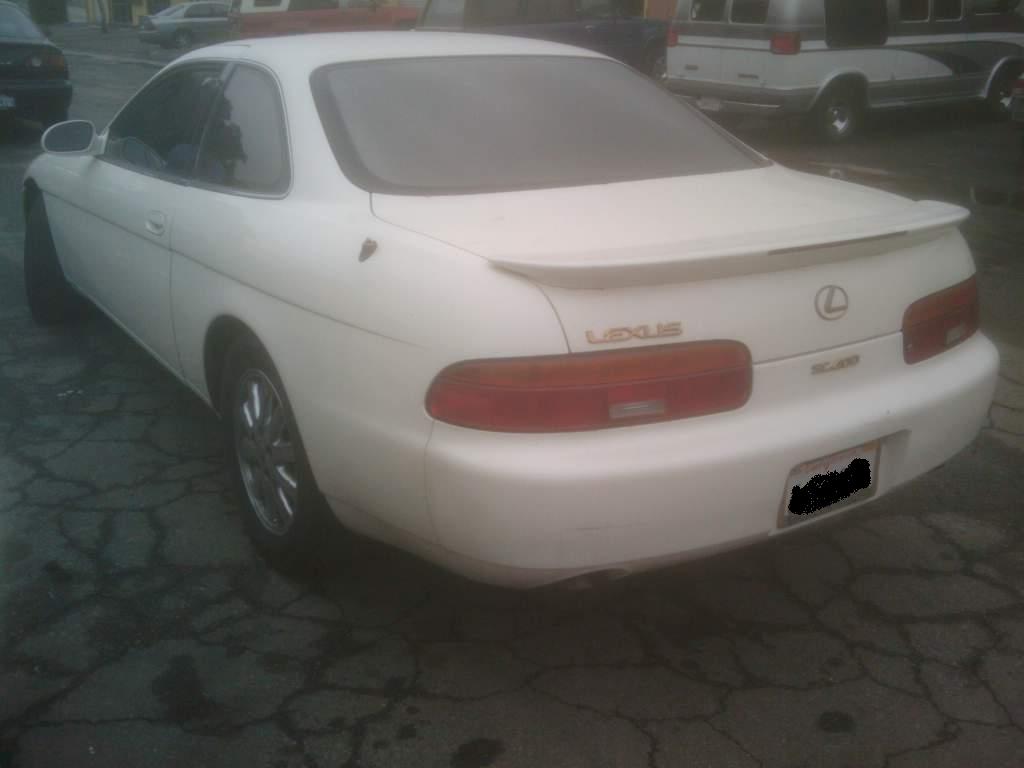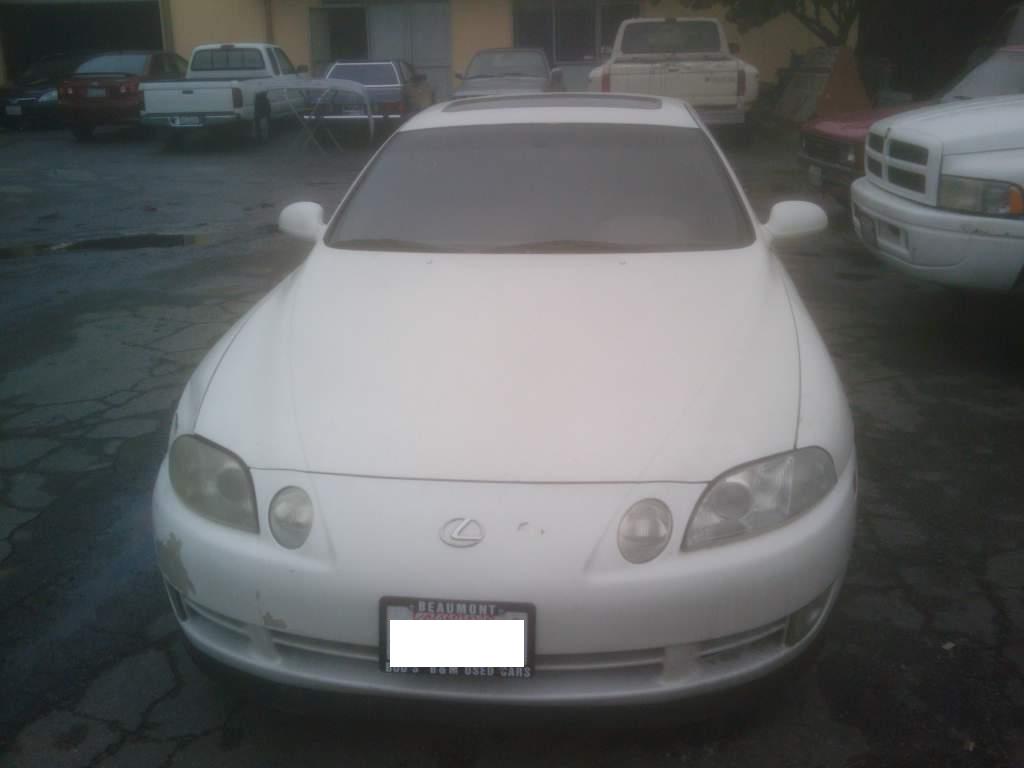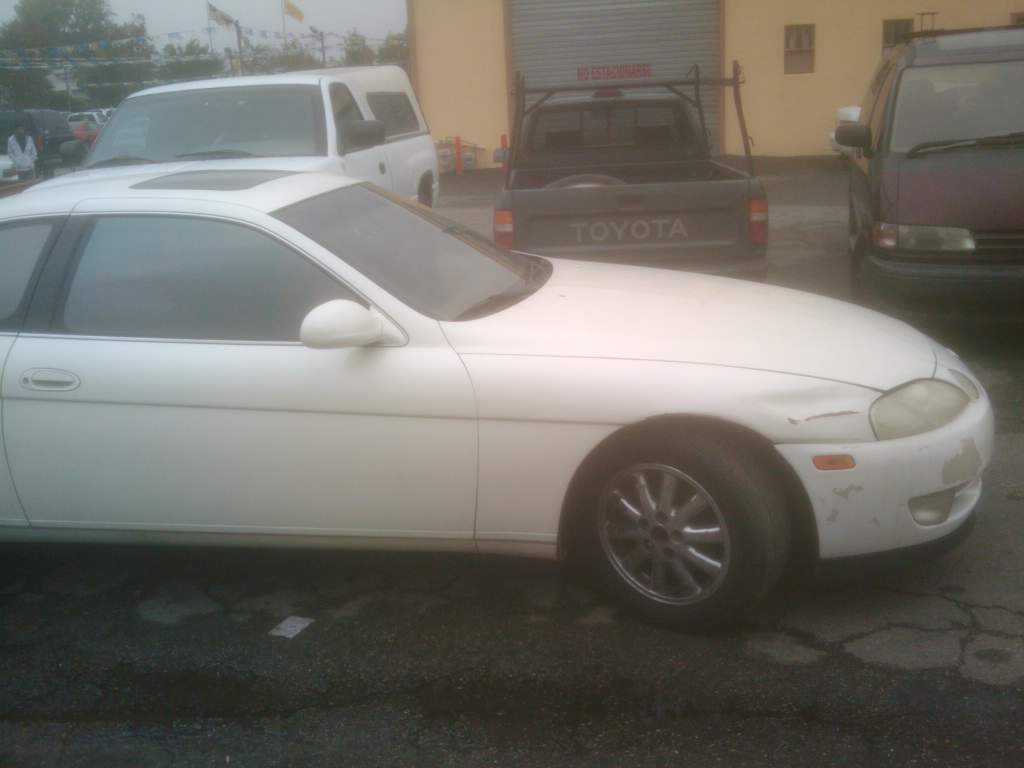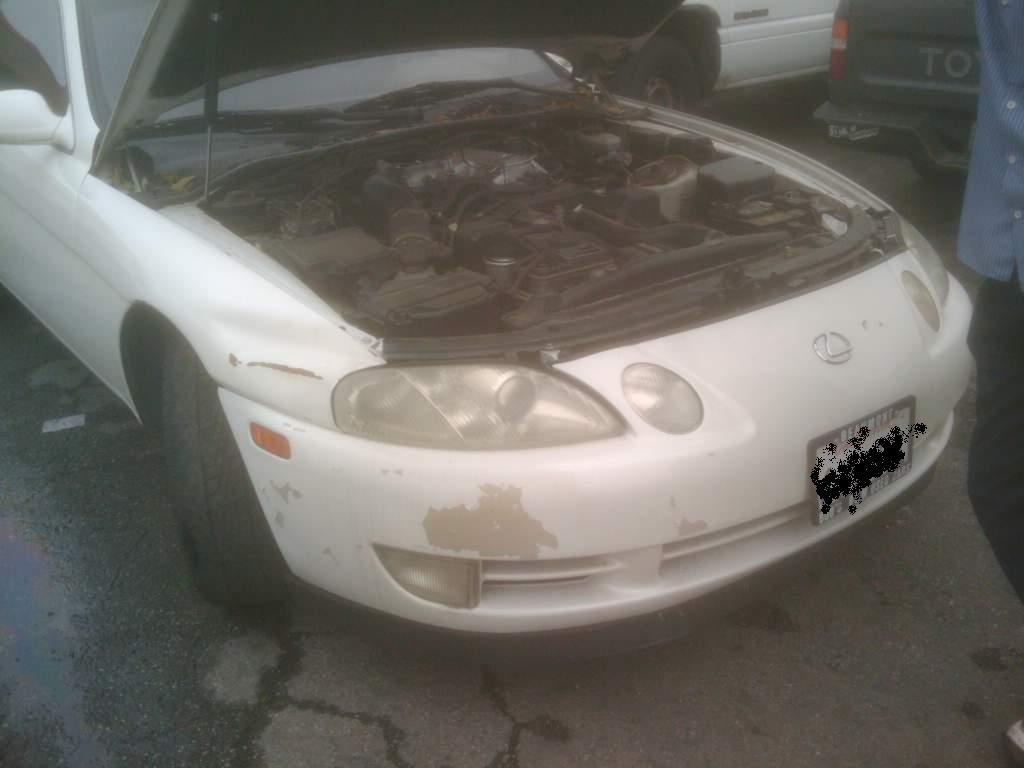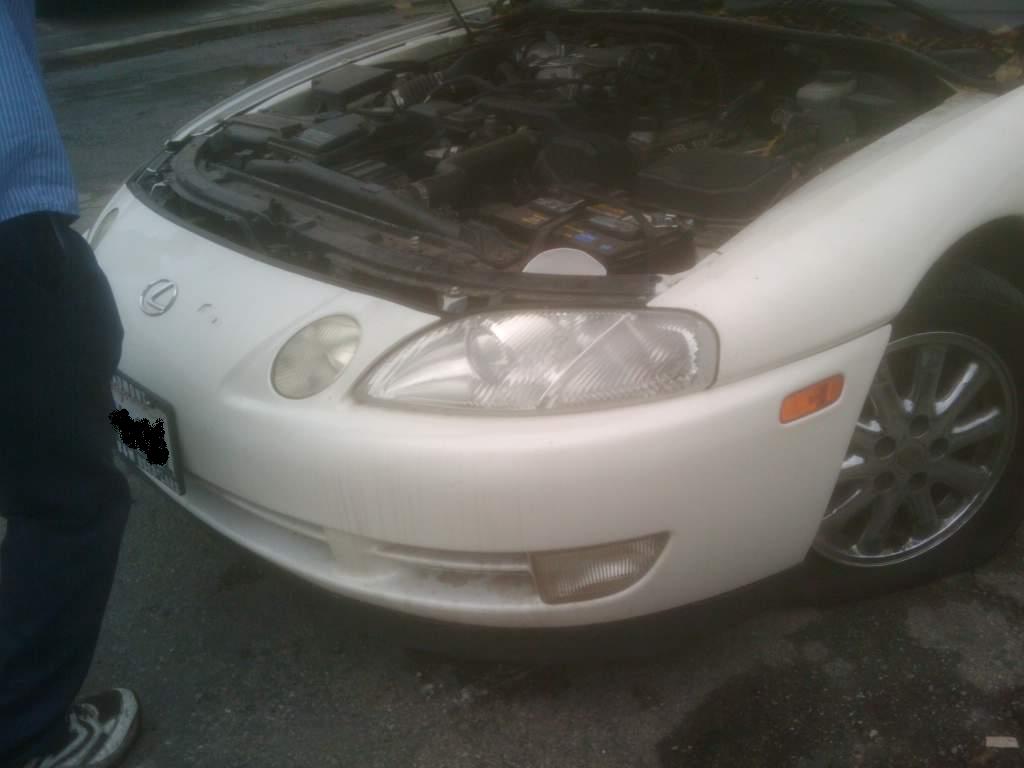 Here are couple pictures of the Shine Auto Project Kit: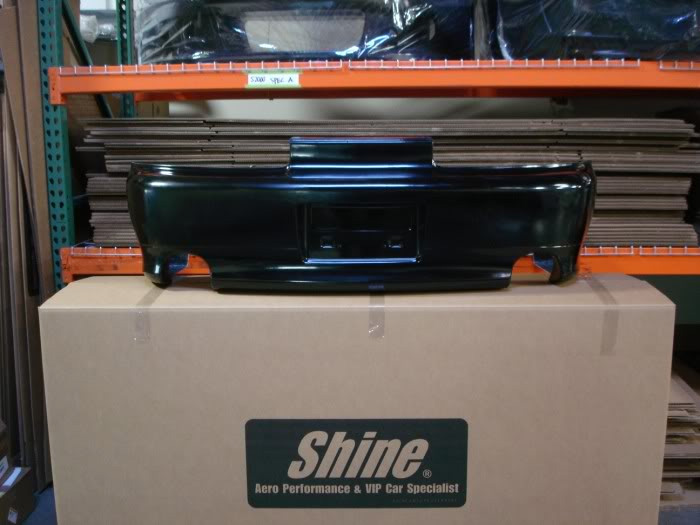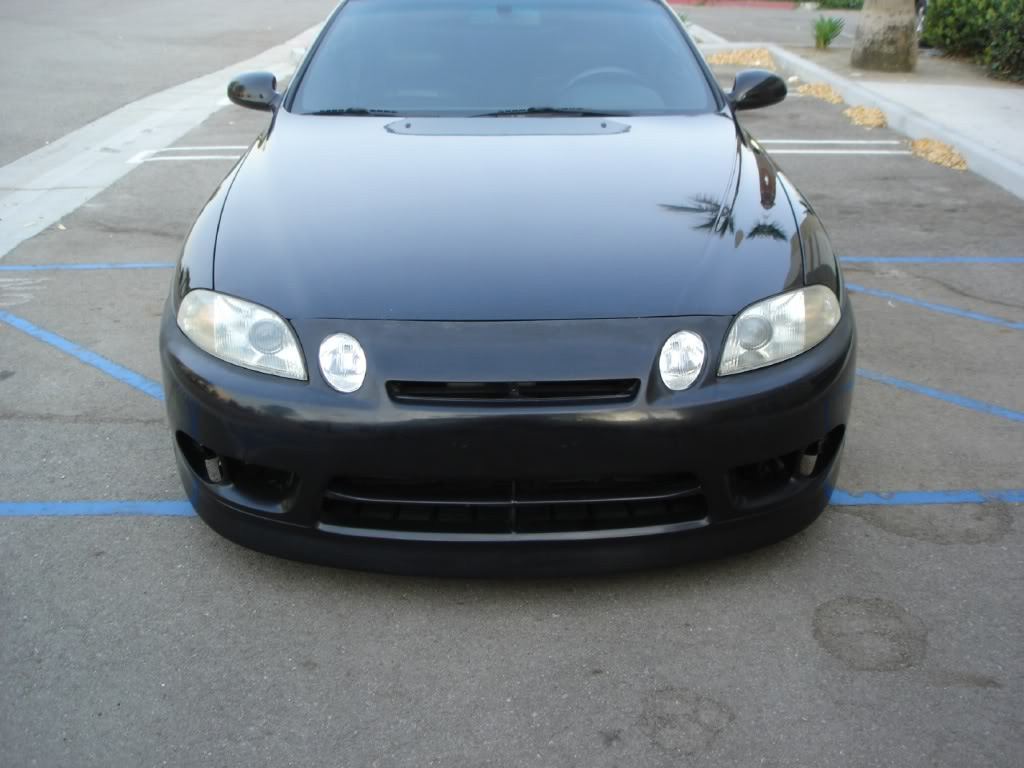 At this stage the shop stripped the front bumper, rear bumper and side
skirts along with the interior.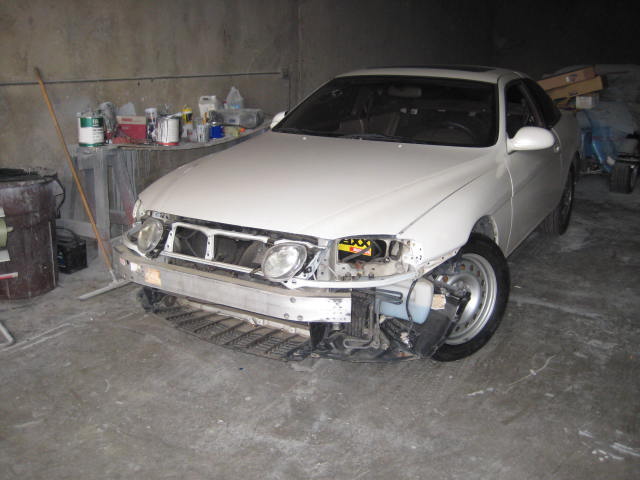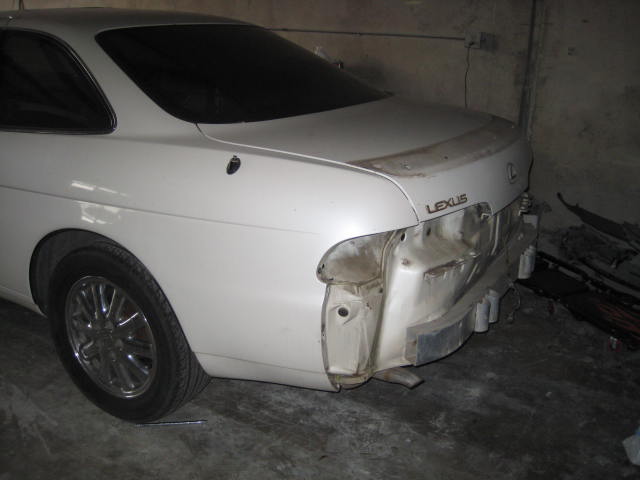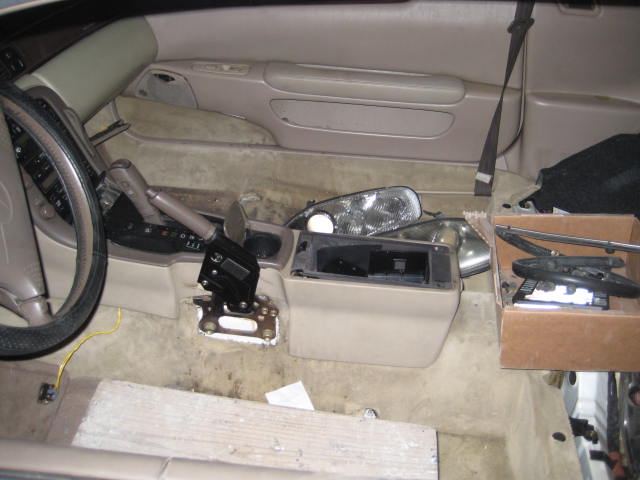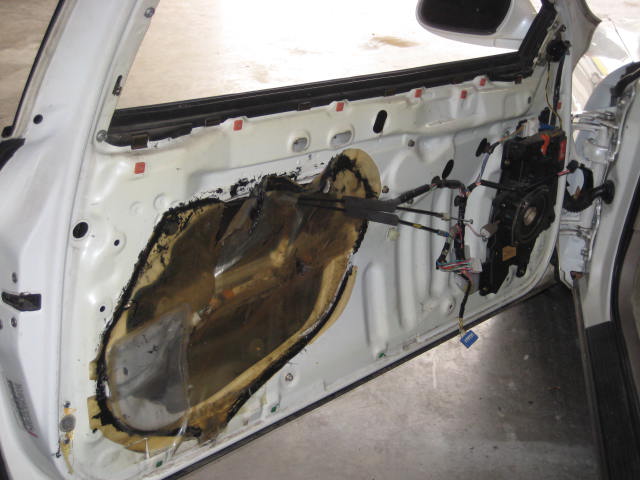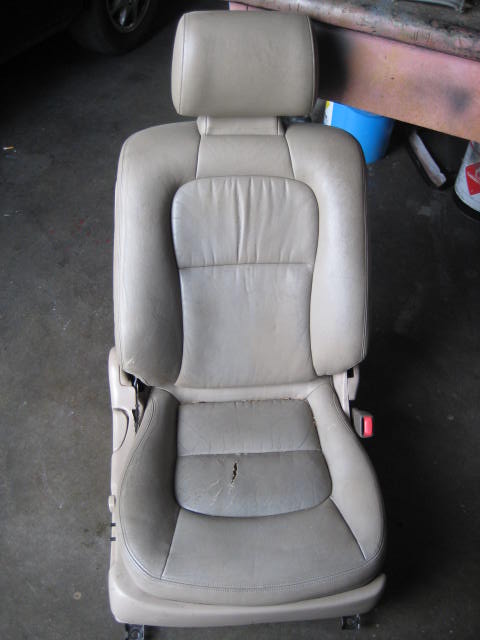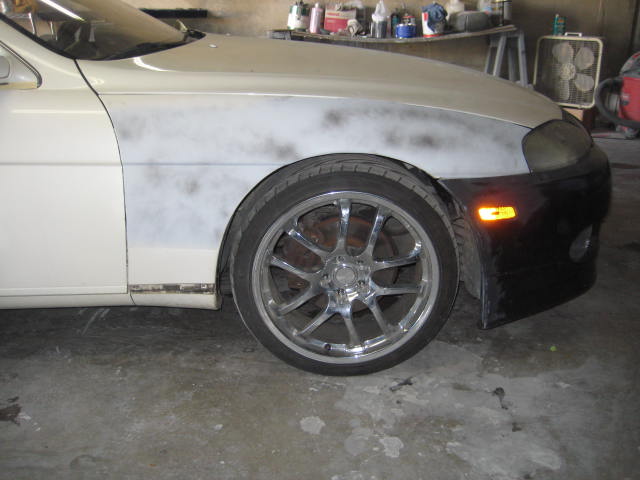 Here are some pictures of the SC400 with the Shine Auto Body Kit.
It is in a raw form.  Unpainted.  The body also prepared for
priming.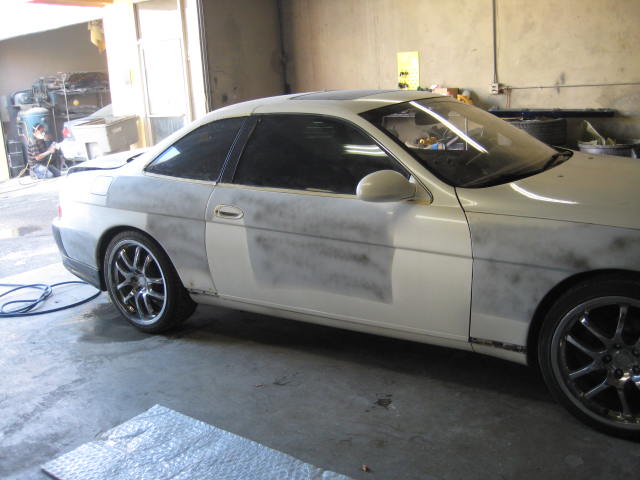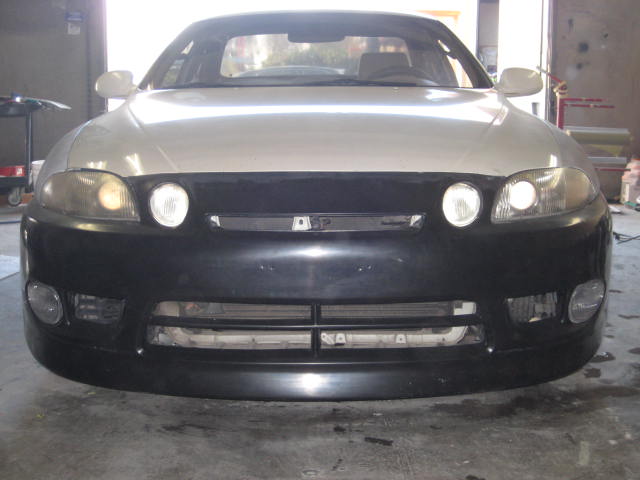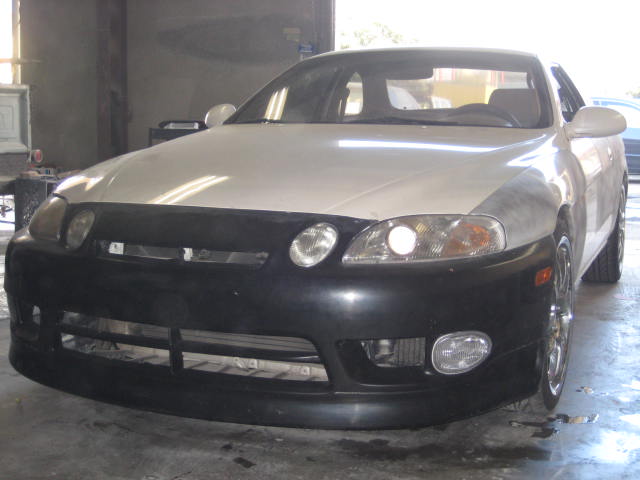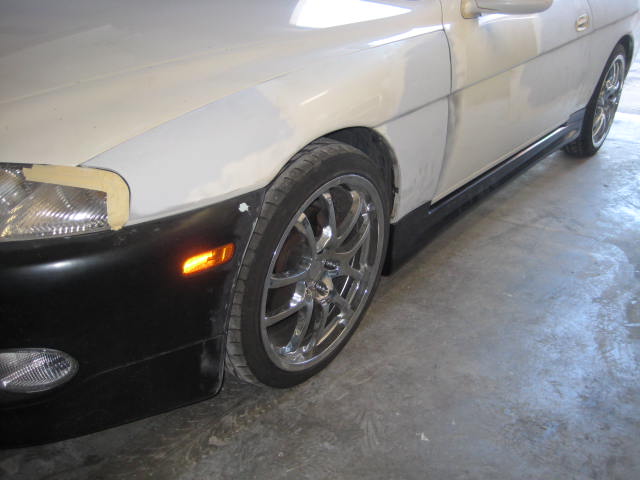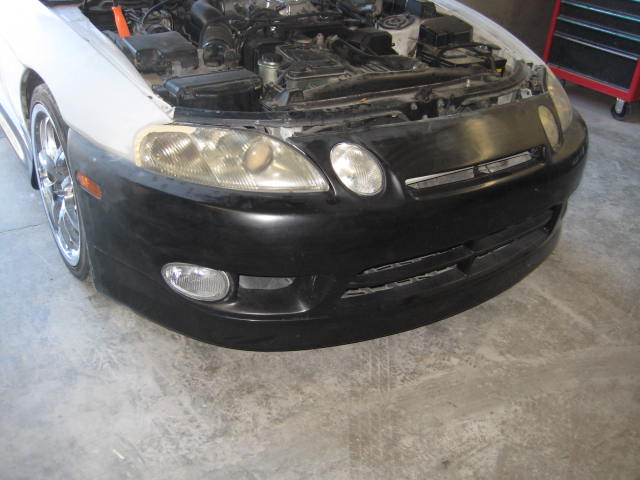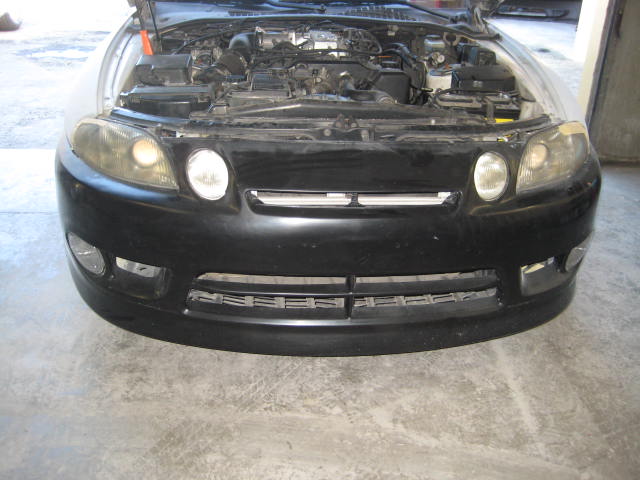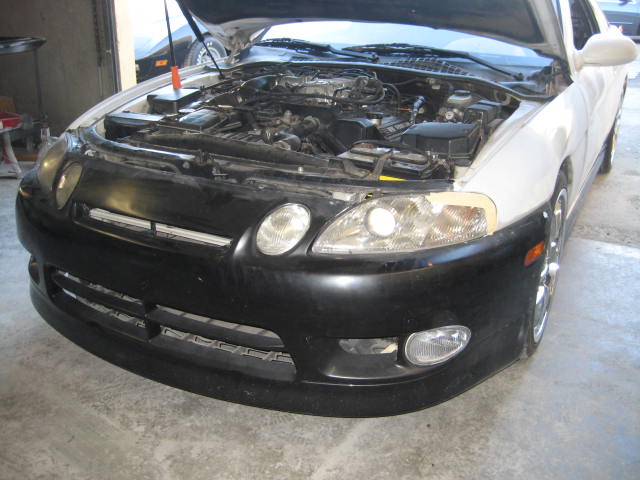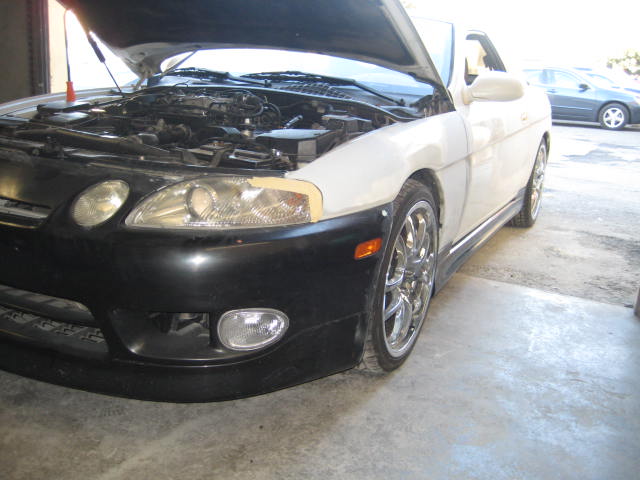 Here are some pictures of the car being painted.  3 layers of White
Paint, 2 layers of Pearls, 1 layer of sealer and 3 coats of clear.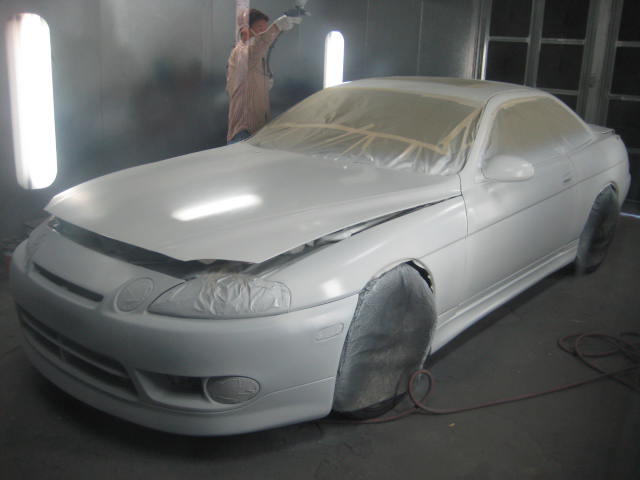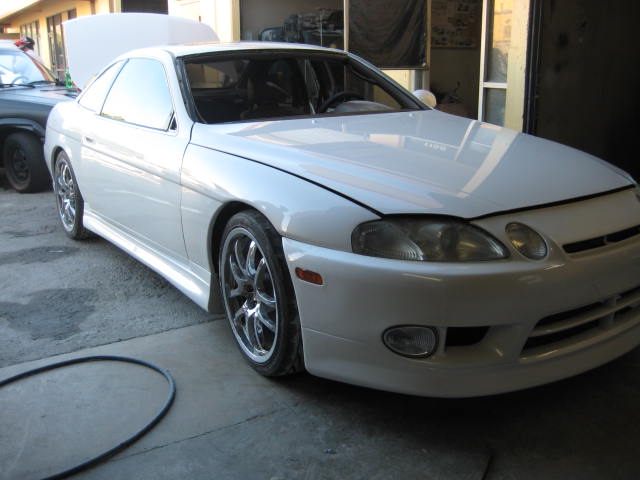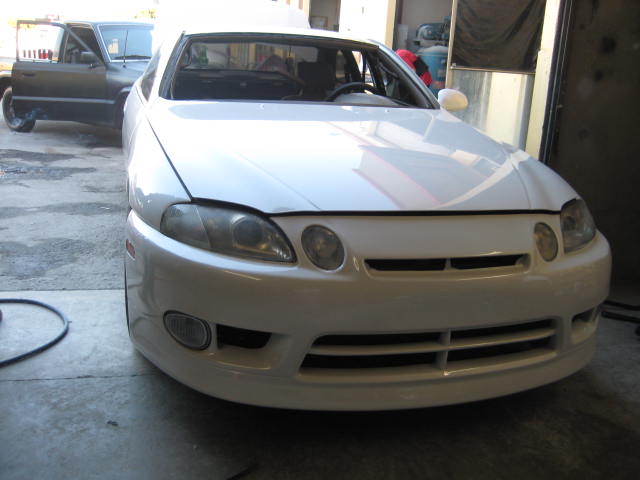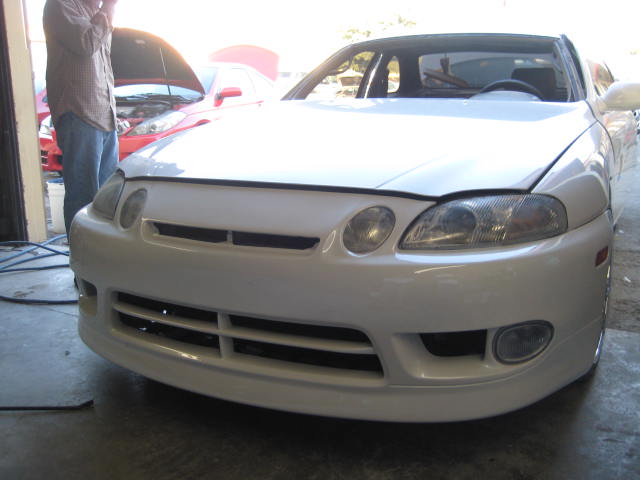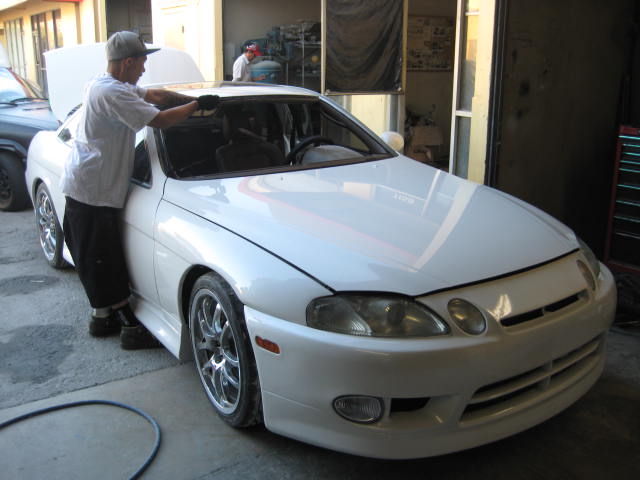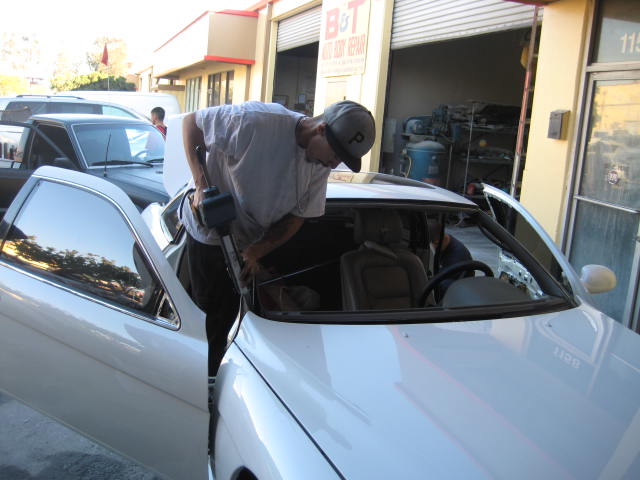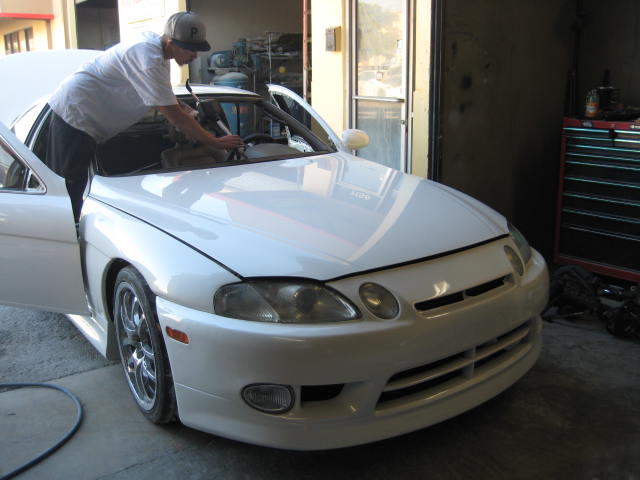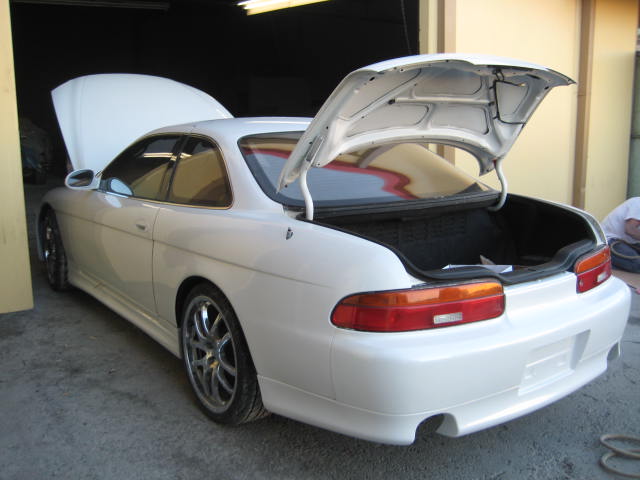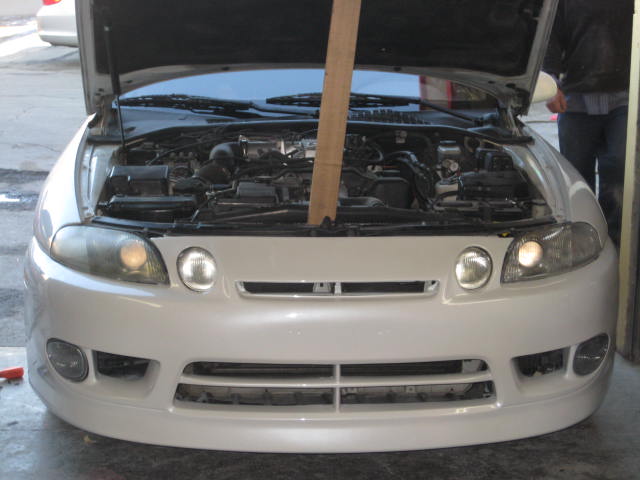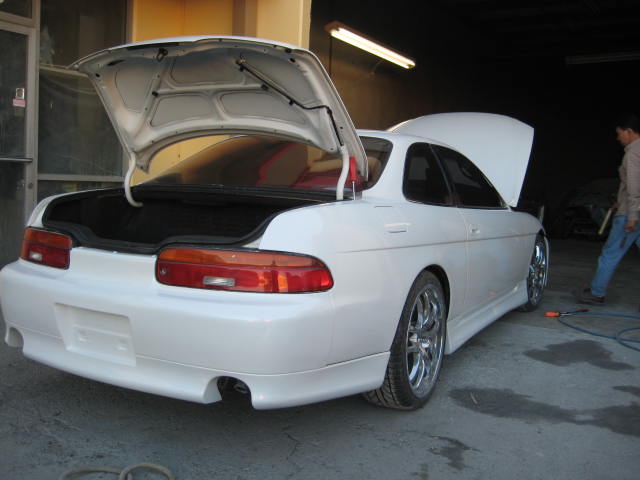 Here is the final drive home product.  However, it still need more
adjustments on the height.  Still need the Lexus emblem and few
other things.