UPDATE:
June 4, 2022 - A limited supply of the original best-selling Lextreme
1UZFE EGR Delete Kit
is available for sale. If you own a 1UZ from 1990-1997, you
really
need to get this kit! Email me at
[email protected]
for help with ordering or questions.
We're not an auto parts supplier and I can't respond to inquries for random Lexus and Toyota auto parts. All parts not listed above, including the LS400 and SC400 turbo kit, rebuild kits and supercharger are sold out and won't return.
LEXTREME LEXUS FORUMS HERE!
- Post Questions For Quick Answers!
This article is to give detail instructions on how to obtain oil from and to for either supercharged or turbo system.  Oil is essential in both lubrication and cooling.  One of the best and easiest way to get oil from the uzfe (all the Lexus-Toyota V8 engines are the same) is via the oil pressure sensor.  The oil pressure sensor is located near the oil filter.
You can do this conversion without take the oil collector out.  However, for your information the oil collector is stablized by threee 12 mm nuts, but you also need to loose of of the AC compressor bolts in order to access the last bolt.
Please see pictures below.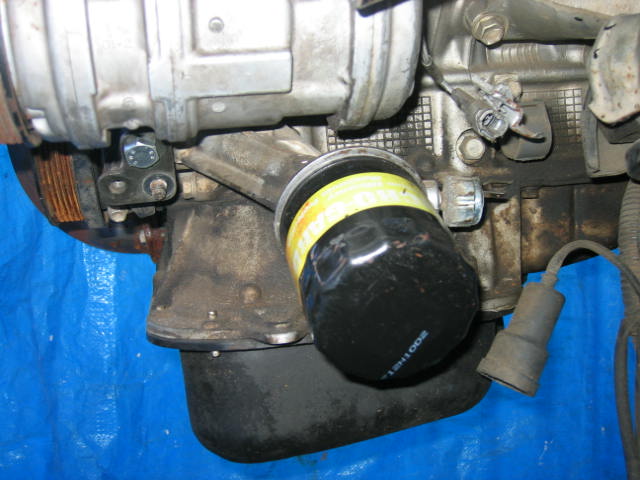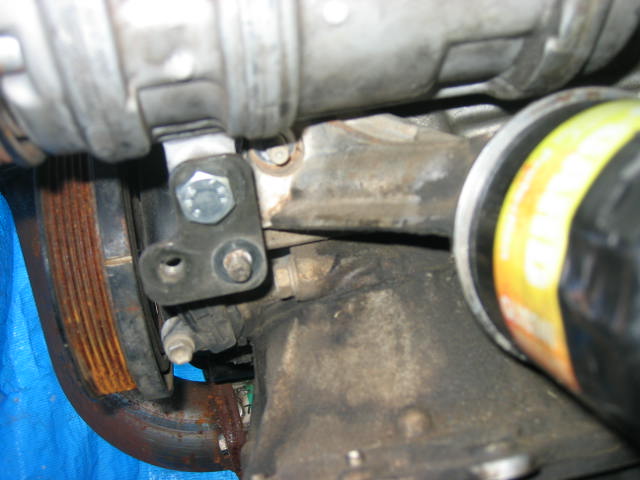 The oil pressure sensor from below pictures is the small silver round shape.  Before anything, you need to unplug the oil pressure sensor wire use an open wrench to take it out.  Once the sensor is out, you will need 1/8″ npt to re-thread the housing.
Believe it or not, the sensor thread and pitch is almost the same as the 1/8″ npt.  However, you will need to thread it to 1/8″ npt.  On the other, you can force the 1/8″ npt into the oil housing, but I don't recommend this procedure.  Please see pictures below.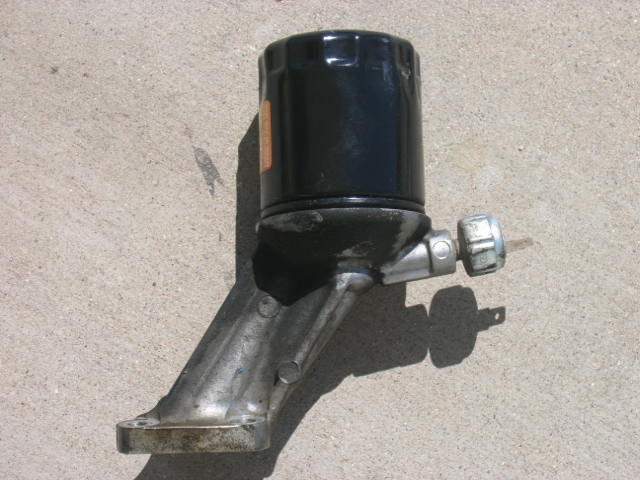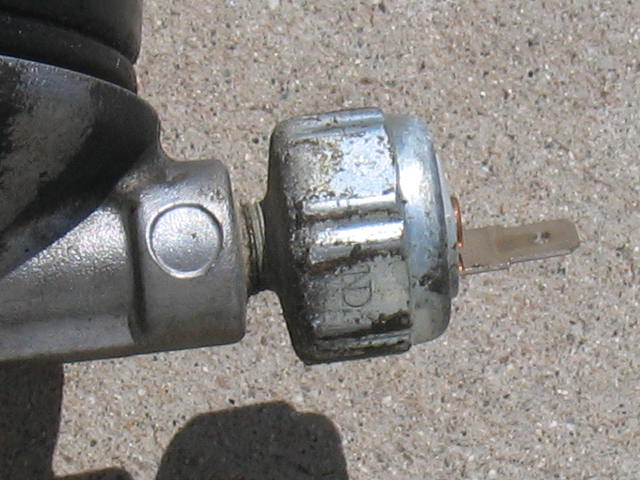 The picture below is oil housing being thread by a 1/8″ npt and the pictures on the right are the parts you will need to make this to work.  You will need the following parts:
| | |
| --- | --- |
| Quantity | Parts |
| 1 | 1/8″ npt male with 1/8″ npt male |
| 1 | 1/8″ npt T female |
| 1 | 1/8″ npt male to 4-AN male |
| 1 | 90 degree 4-AN with swivel oil outlet |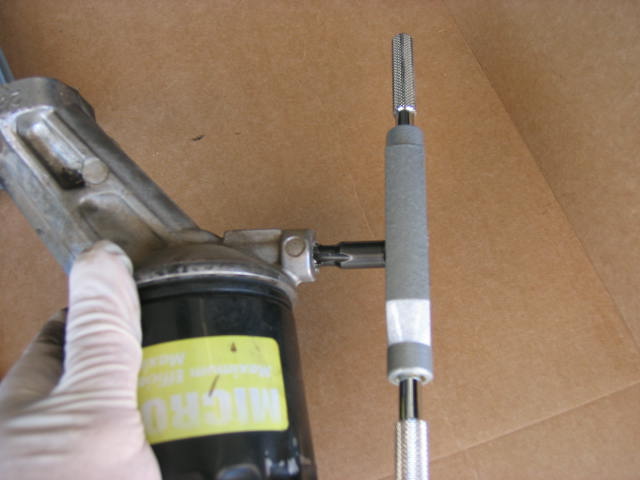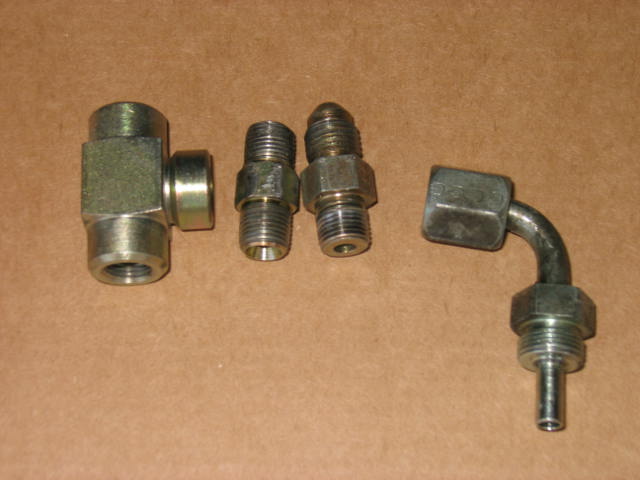 Here are the parts teflon tapes are applied.  Here is the procedure of installation.
1. Install the 1/8″ npt male to 1/8″ npt male
2. Install the 1/8″ npt female T
3. Install the oem oil pressure sensor on top
4. Install the 1/8″ npt to 4-AN last.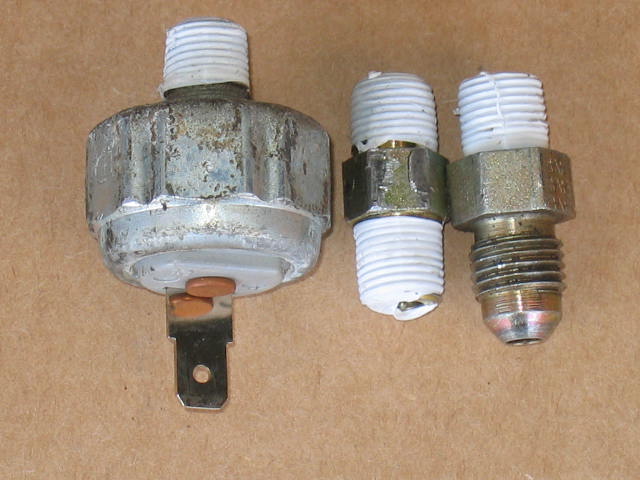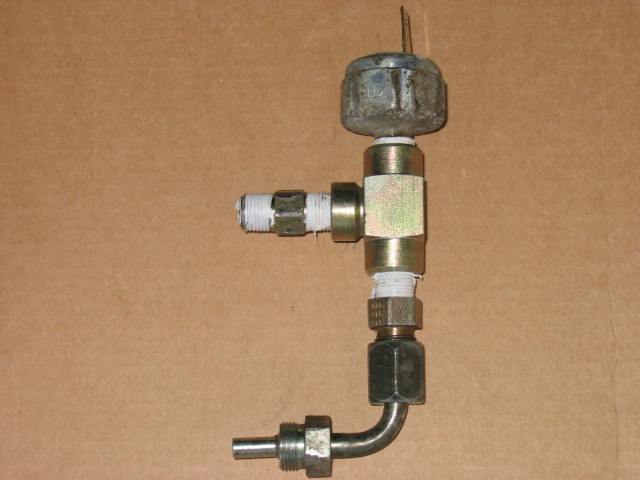 This how the whole system looks like.  This is a clean setup and works wonderfully.  From my personal experience a 90 degree for the oil outlet (to turbo or supercharger) is the best and most convenience.  For the LS400 picture below, the return oil of choice would be right under the crank pulley.  The hole should be drill between the crank pulley and the edge of the oil pickup.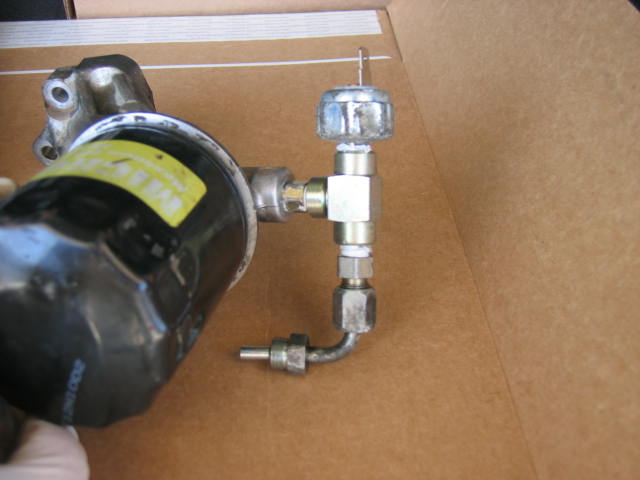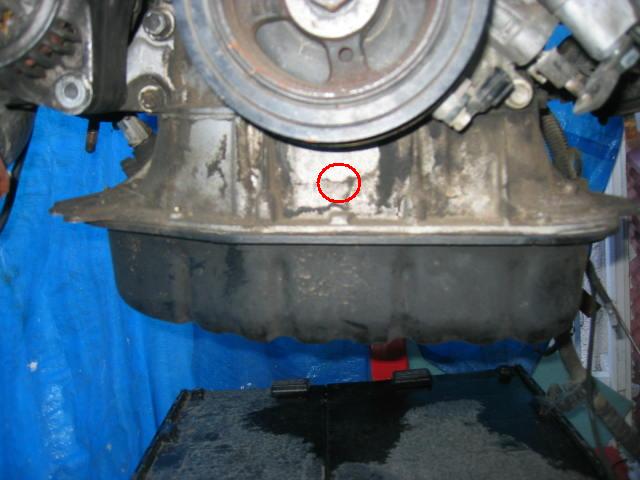 For SC400 oil pan please see the Project SC470TT  For single turbo or supercharger, you can drill the oil pickup on one side and twin on both side.  Please refer to the link for more details. Have fun and enjoy the process.
Do you have any questions? If so, please head over to
the forums
to get a quick answer or share your experience!
Cash App (user: $lextremeparts).
This is a freelance site with no support by huge companies.  I have been doing most of the R&D and technical write-ups by myself with my personal money and literally thousands of hours of my time.  I have taken extra steps to demonstrate in details how things are done.  Currently I am one of the few people doing Lexus V8 research and performance enhancement.  This effort comes from my personal love for this wonderful engine.  Most of the modifications are from trial and error. There's no cookbook for 1UZFE mods and its unknown territory for much of supercharger performance.  The parts, labor, web development and site hosting are 100% paid from my personal hobby money.  If you feel my efforts help you in any form, please do not hesitate to donate any amount of money to support this site. You have no idea how much I and the entire Lexus and Toyota community appreciate it!