UPDATE:
June 4, 2022 - A limited supply of the original best-selling Lextreme
1UZFE EGR Delete Kit
is available for sale. If you own a 1UZ from 1990-1997, you
really
need to get this kit! Email me at
[email protected]
for help with ordering or questions.
We're not an auto parts supplier and I can't respond to inquries for random Lexus and Toyota auto parts. All parts not listed above, including the LS400 and SC400 turbo kit, rebuild kits and supercharger are sold out and won't return.
LEXTREME LEXUS FORUMS HERE!
- Post Questions For Quick Answers!
This article should be very interesting for all you.  Recently I got a new alternator and new battery, but I was having trouble turning and starting my car.  After 14 years of running, its time to retired the starter.  The starter still good, but its drawing a lot of cranking amps.  Since I was changing my injectors, I might as well do the starter too.
Before you start thinking about this, it will take about 6 hours for an average person.  However, is a great weekend project.  Before you start, you will need special tools in order to complete this job.  Since the starter is located in the valley of the two heads.  You will need to remove the upper and lower intake along with the rear radiator fluid bridge.
Special Tools
1. Snap On Ratcheting Crowfoot wrench Part number BFCRM14.  Its only $16



2. Ratcheting with Flex head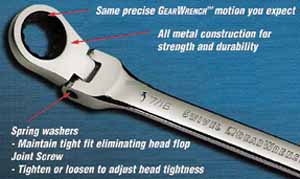 Here are the procedures of removing the parts:
1. Remove the intakes pipes – Pretty self explanatory
2. Remove the Throttle Body as unit.
3. Remove the EGR and EGR inlet
4. Remove the upper intake – You don't have to remove the injectors.
5. Remove the Rear radiator fluid bridge.  4 12 mm, two in the front and two in the rear.
6. Loose the wire harness.  Two rear and two front
7. Remove the starter.
Here is the instruction of removing the parts.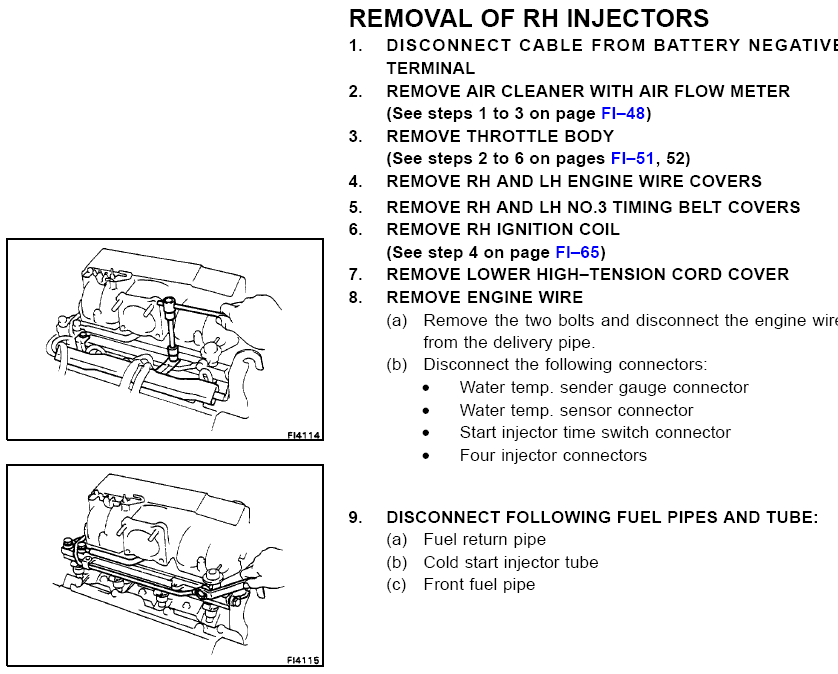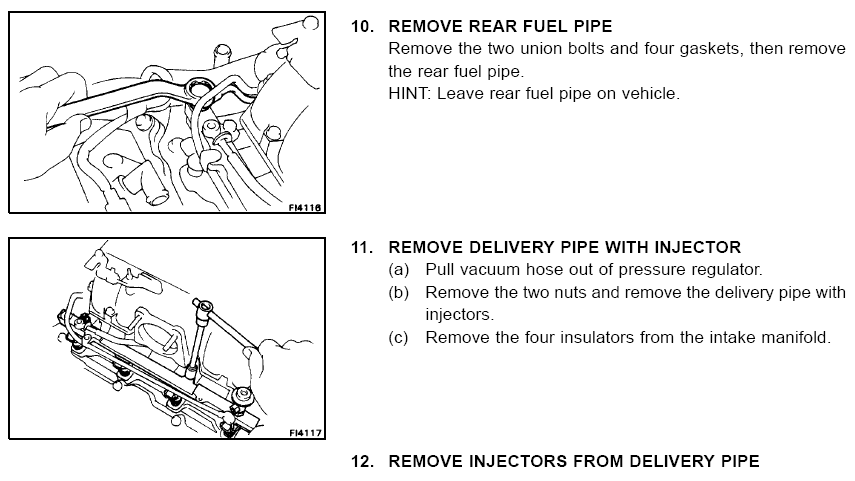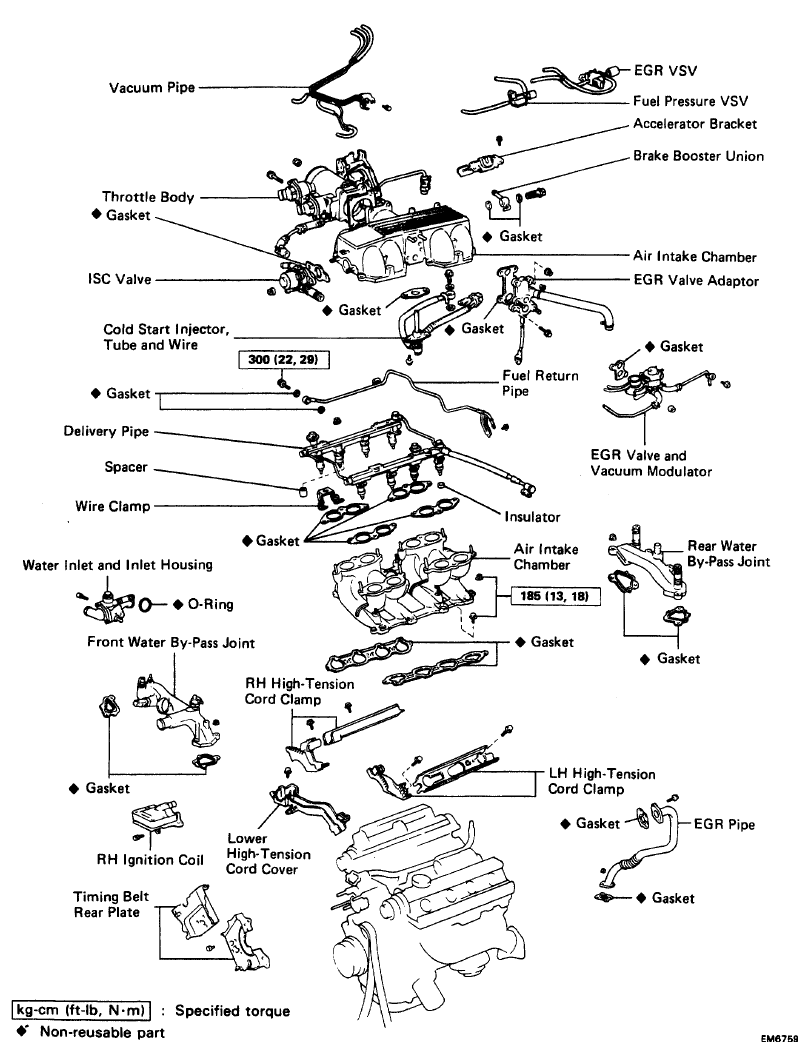 Removing the starter is the hardest part and I will explain in details.  The starter is located between the two heads.  In order to get to it, everything over it must be removed.  The hard part is yet to come.  The starter is mounted in such a way that two 14 mm bolts are screw from rear to front.  In another word, its very hard to get to.  From my personal experience, its best to attach these two screws with a 14 mm hex wrench and use a long pipe for leverage and just to loosen the bolts.  Once again, its very tight and you only have few degrees to rotate.  Once the bolts are loosen, you can use the Snap On ratcheting crowfoot wrench to complete taken those bolts out.  As for me, I didn't have the Snap On tool I had to use my fingers and slowly loosen those bolts.  Took me almost 45 minutes just for two bolts.
Later on I got smart and cut out about 2″ off my ratcheting wrench so I have room to rotate the wrench.  Once the starter is tighten, plug back the two wires into the starter.  Make sure you test this out before installing.  For some reasons, my after market starter had a different plug.  Test it out first before you install the new one in.
Once again, the hardest part was the two bolts.  If you get it out, then your job is 75% finished.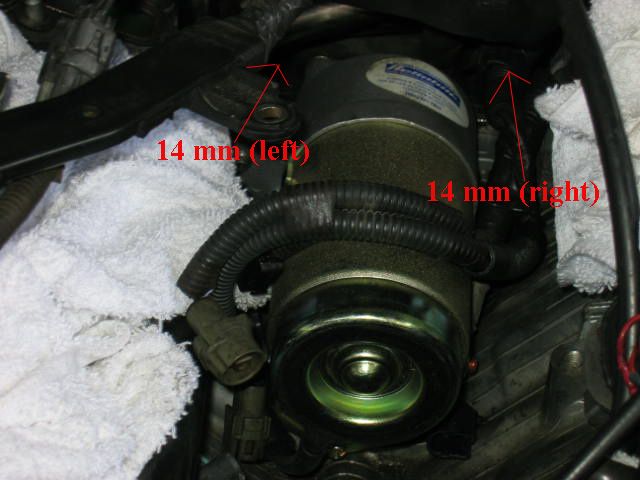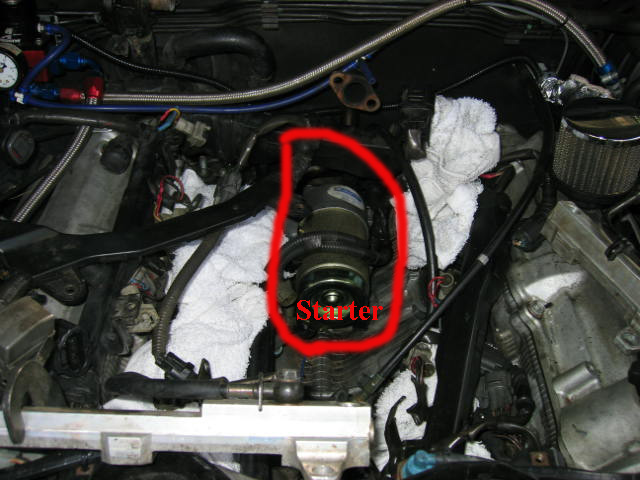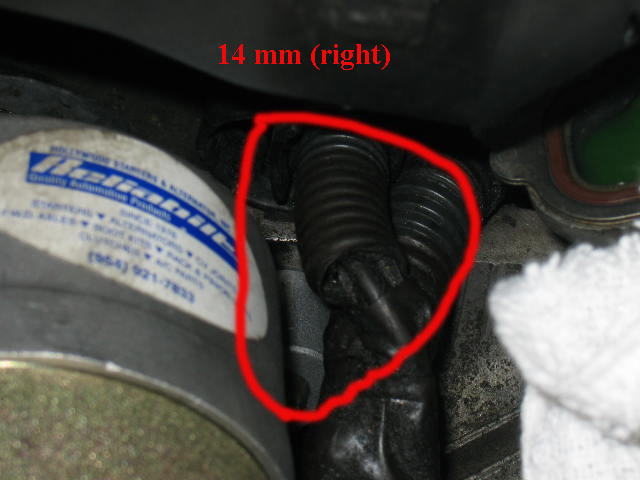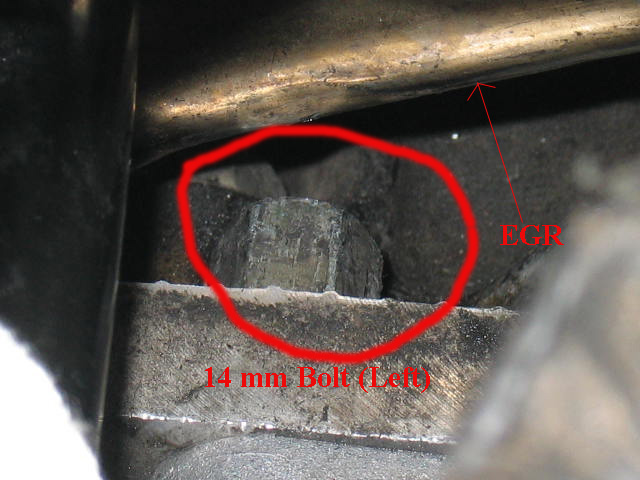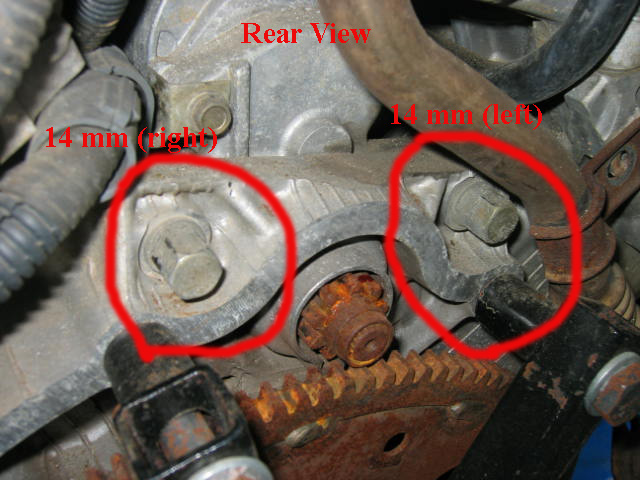 The whole project will take a good 6 hours so prepare yourself to do this task.  If you have any questions, please post it in ourforum.  Good luck
David
Do you have any questions? If so, please head over to
the forums
to get a quick answer or share your experience!
Cash App (user: $lextremeparts).
This is a freelance site with no support by huge companies.  I have been doing most of the R&D and technical write-ups by myself with my personal money and literally thousands of hours of my time.  I have taken extra steps to demonstrate in details how things are done.  Currently I am one of the few people doing Lexus V8 research and performance enhancement.  This effort comes from my personal love for this wonderful engine.  Most of the modifications are from trial and error. There's no cookbook for 1UZFE mods and its unknown territory for much of supercharger performance.  The parts, labor, web development and site hosting are 100% paid from my personal hobby money.  If you feel my efforts help you in any form, please do not hesitate to donate any amount of money to support this site. You have no idea how much I and the entire Lexus and Toyota community appreciate it!