UPDATE:
A limited supply of the original best-selling Lextreme
1UZFE EGR Delete Kit
is available for sale. If you own a 1UZ from 1990-1997, you
really
need to get this kit! Email me at
[email protected]
for help with ordering or questions.
Please note:
we're not an auto parts supplier and I can't respond to inquries for random Lexus and Toyota auto parts. All parts not listed above, including the LS400 and SC400 turbo kit, rebuild kits and supercharger are sold out and won't return. The
Lextreme performance torque converter
is available but there is a waiting list. Email me if interested.
LEXTREME LEXUS FORUMS HERE!
- Post Questions Here For Quick Answers!
I had a chance to visit Anderson Audio with Carlos R. as my personal tour guide.  AAP is a high caliber, top of the line quality and details.  They are building a 350Z with Greddy Twin Turbo with built internal.  This is the only 350Z with built motor and two snails.  I have to say, its a tight fit and lots of plumbings.  This will be the most horsepower Nissan 350Z as to date.  This car is running twin turbo along with NOS.
So, enjoy the pictures.  This car will be the fastest 350Z in the world.  The Japanese beast is the second 350Z with twin turbo.  The first TT would obviously be Greddy the maker of the Kit.  However, this car has build motor and can really pump up the boost with supporting internals like forged dish pistons and rods along with heads work.
This Fairlady also breathes through a huge intercooler capable of high horsepower applications.  If those two turbos are not enough, this 350Z Nissan also have dual NOS tanks for back it up in lower end.  Watch out big blocks!
If you are interested in getting this Kit, please contact Carlos at Anderson-Audio for consultation.  Please don't try to install this kit at home.  Its very complex and timing consuming.
Here is a dyno to proof its potential and power:  This is from Carlos "For those of you who are interested we dyno'd the 350Z at 9PSI it made 445RWHP it is having issues with e-manage so we can't turn it up anymore without it being unsafe!"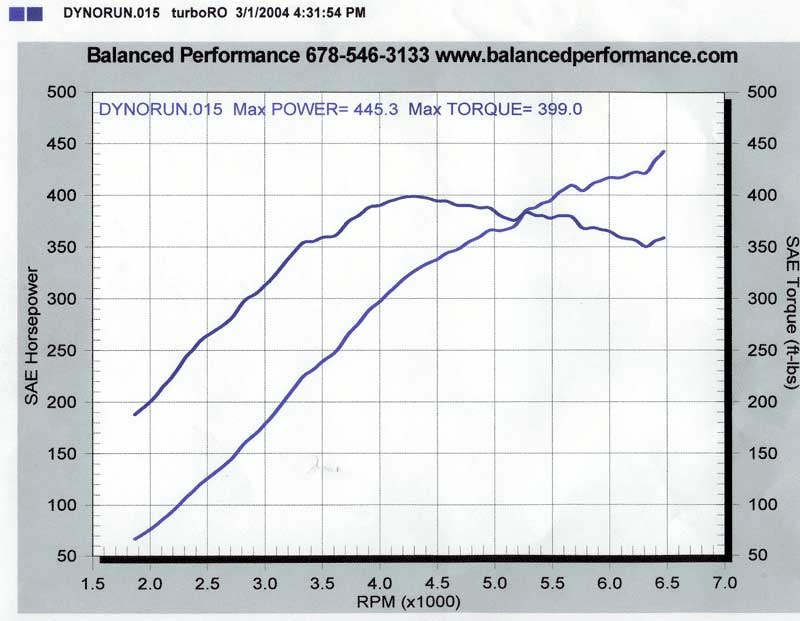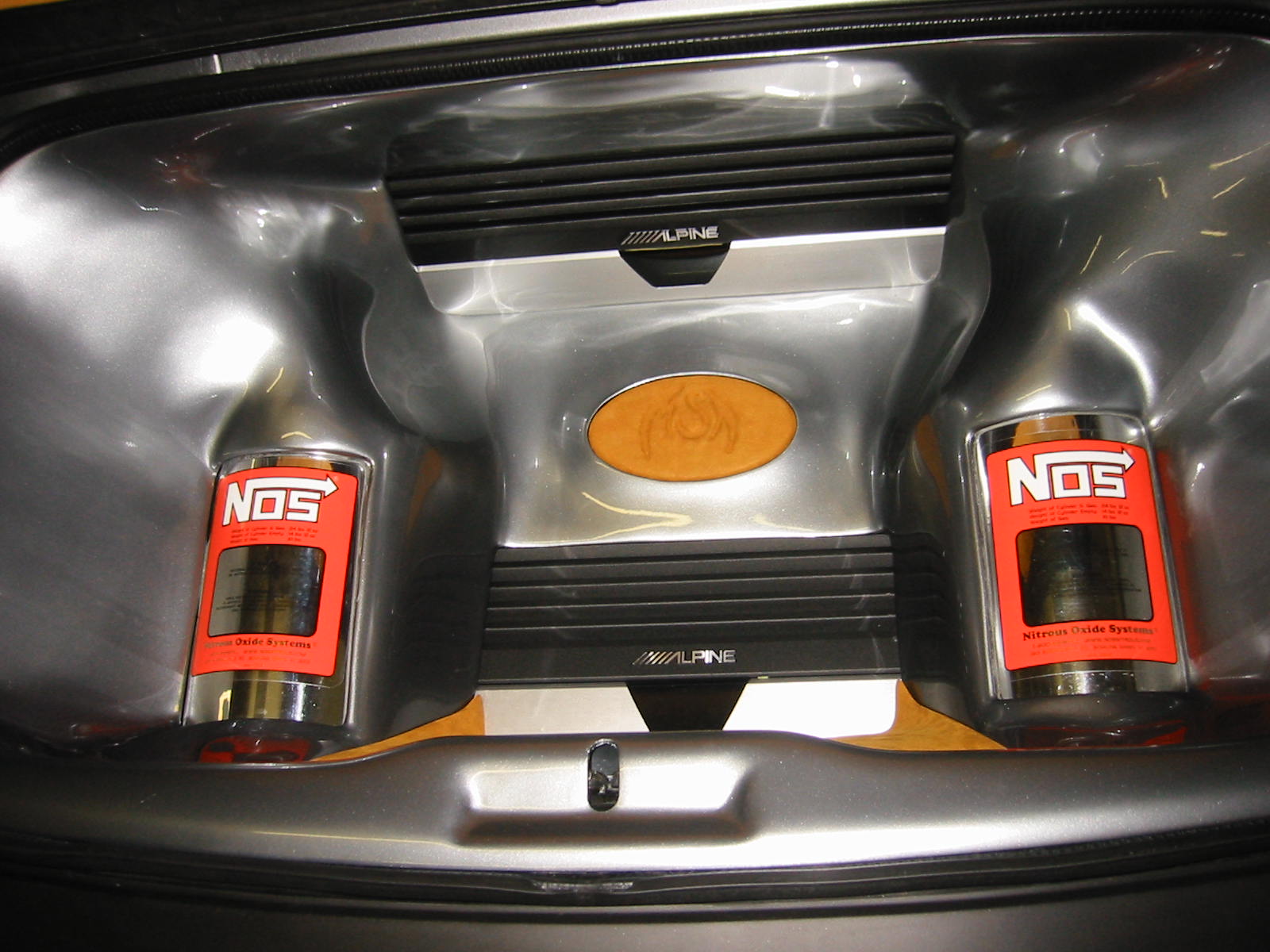 The interior is all custom with the highest quality of handmade leather.  The interior also dual tones.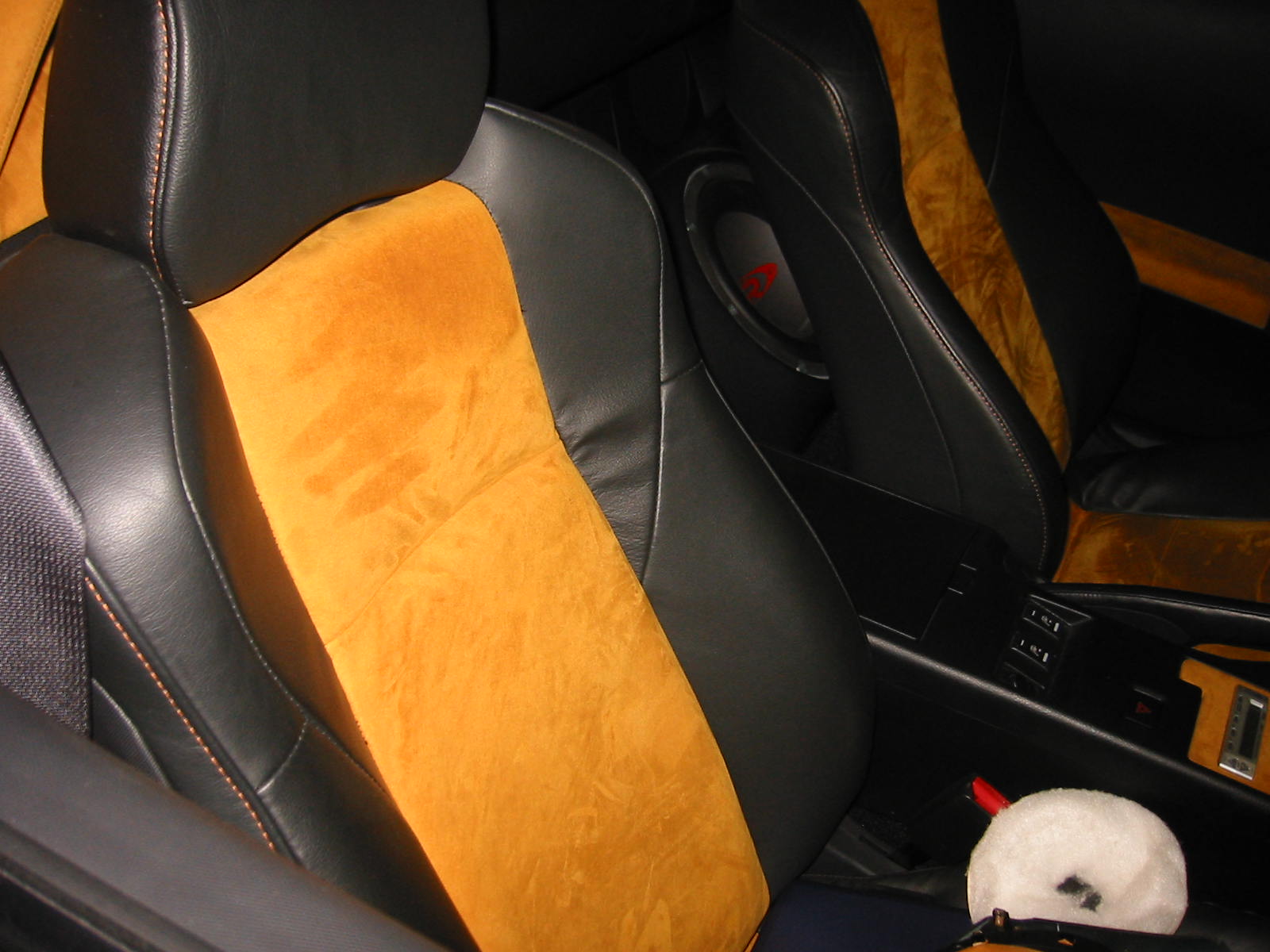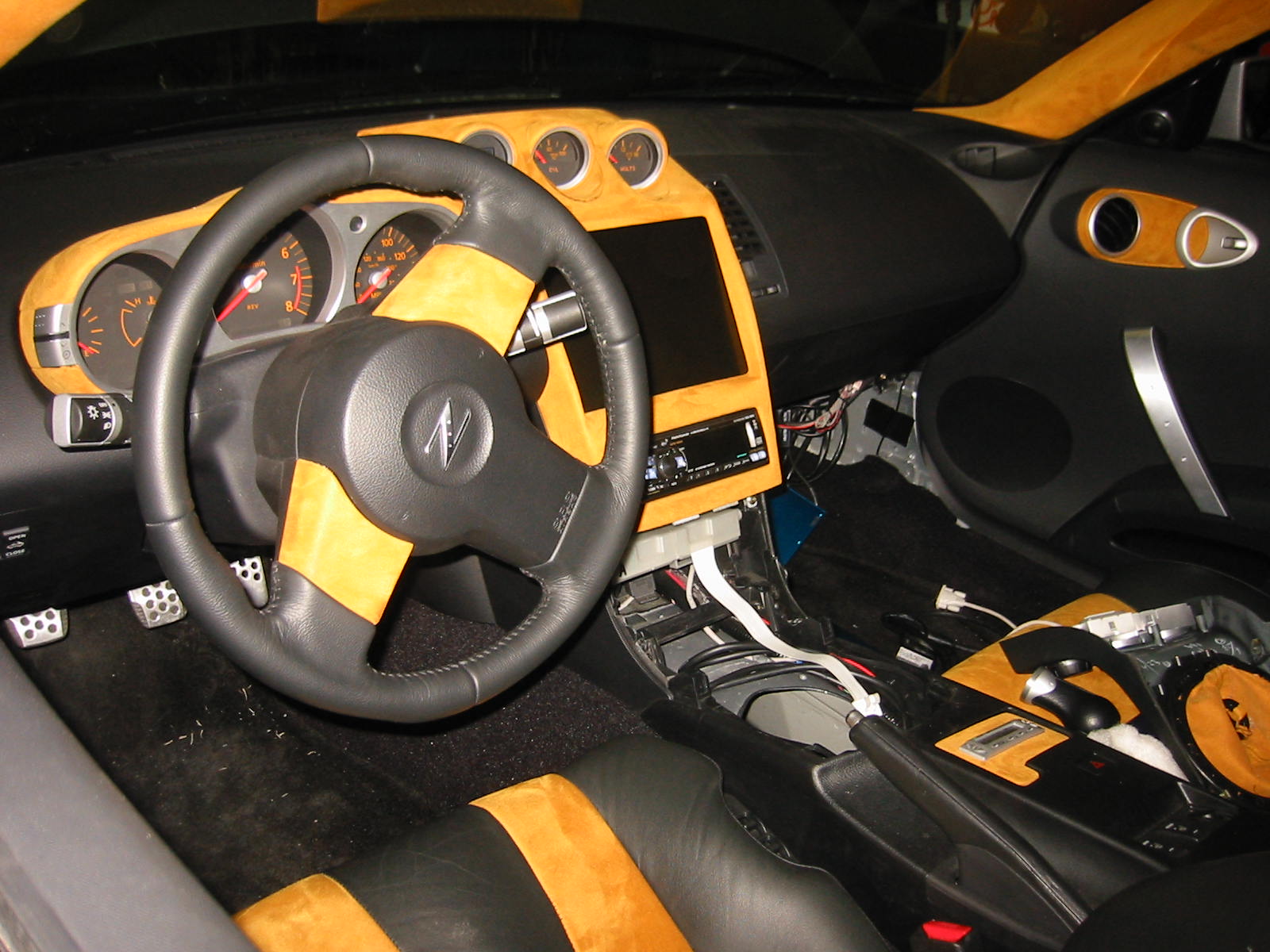 Here is one of the intakes on the passenger side.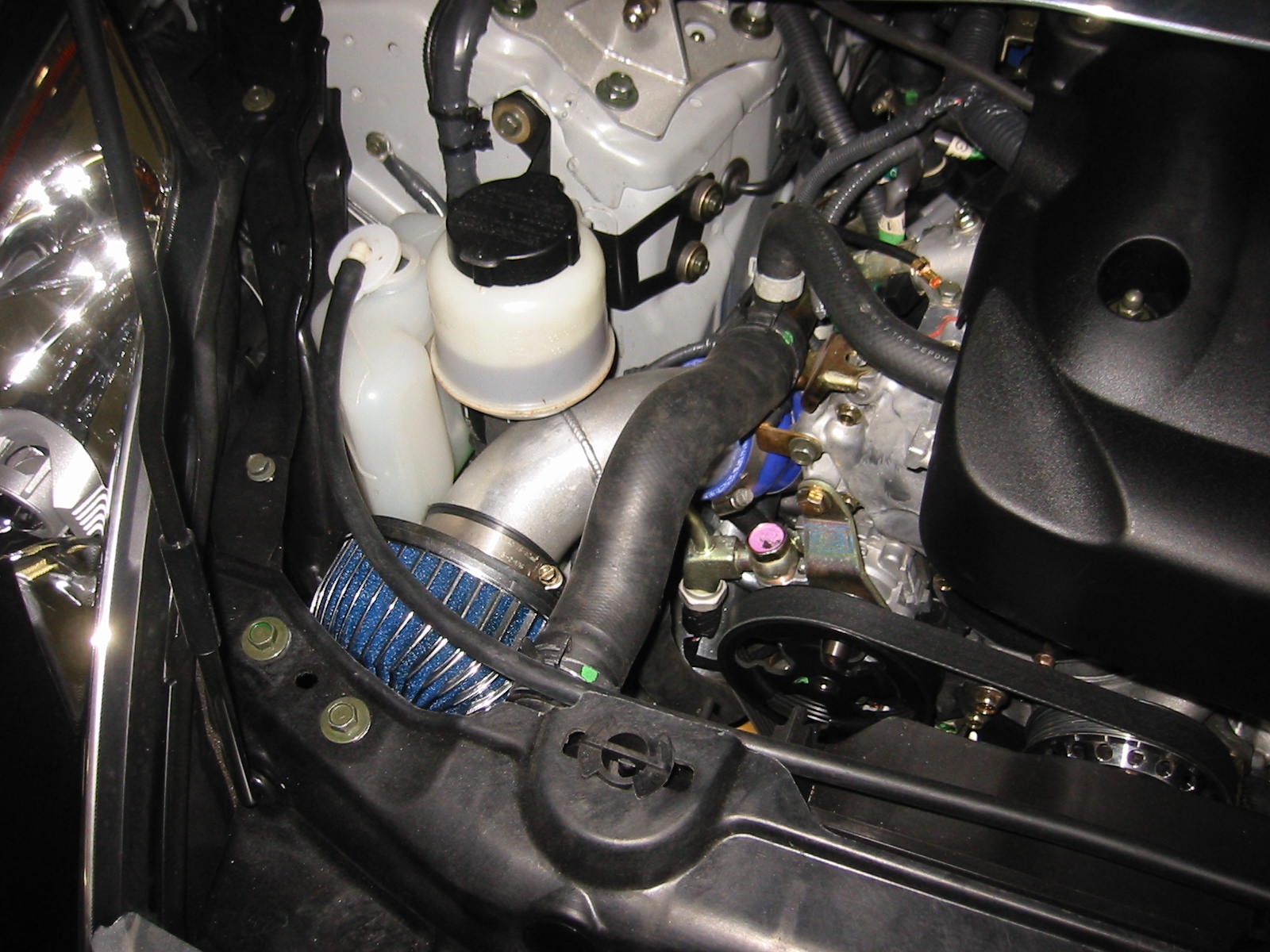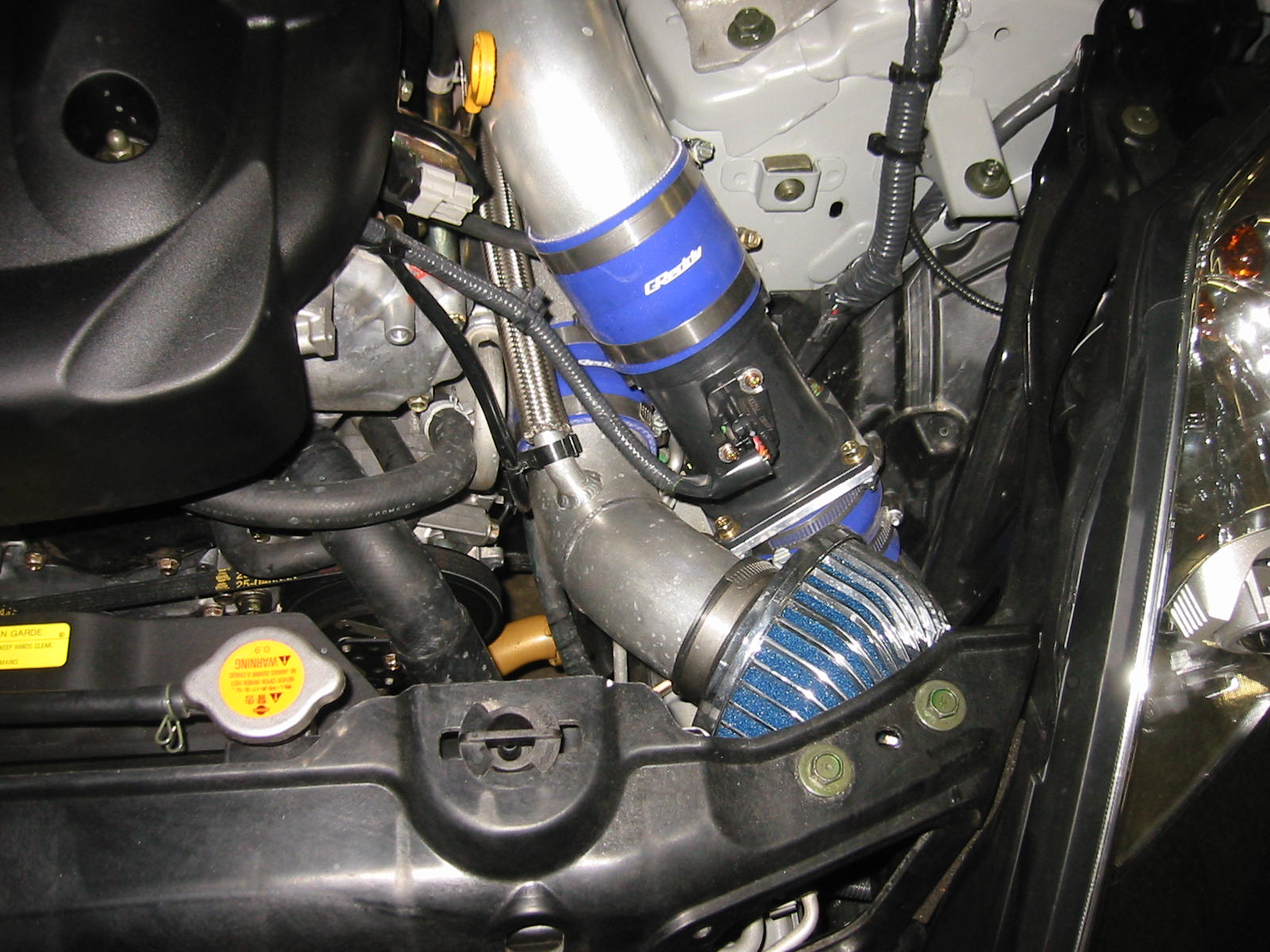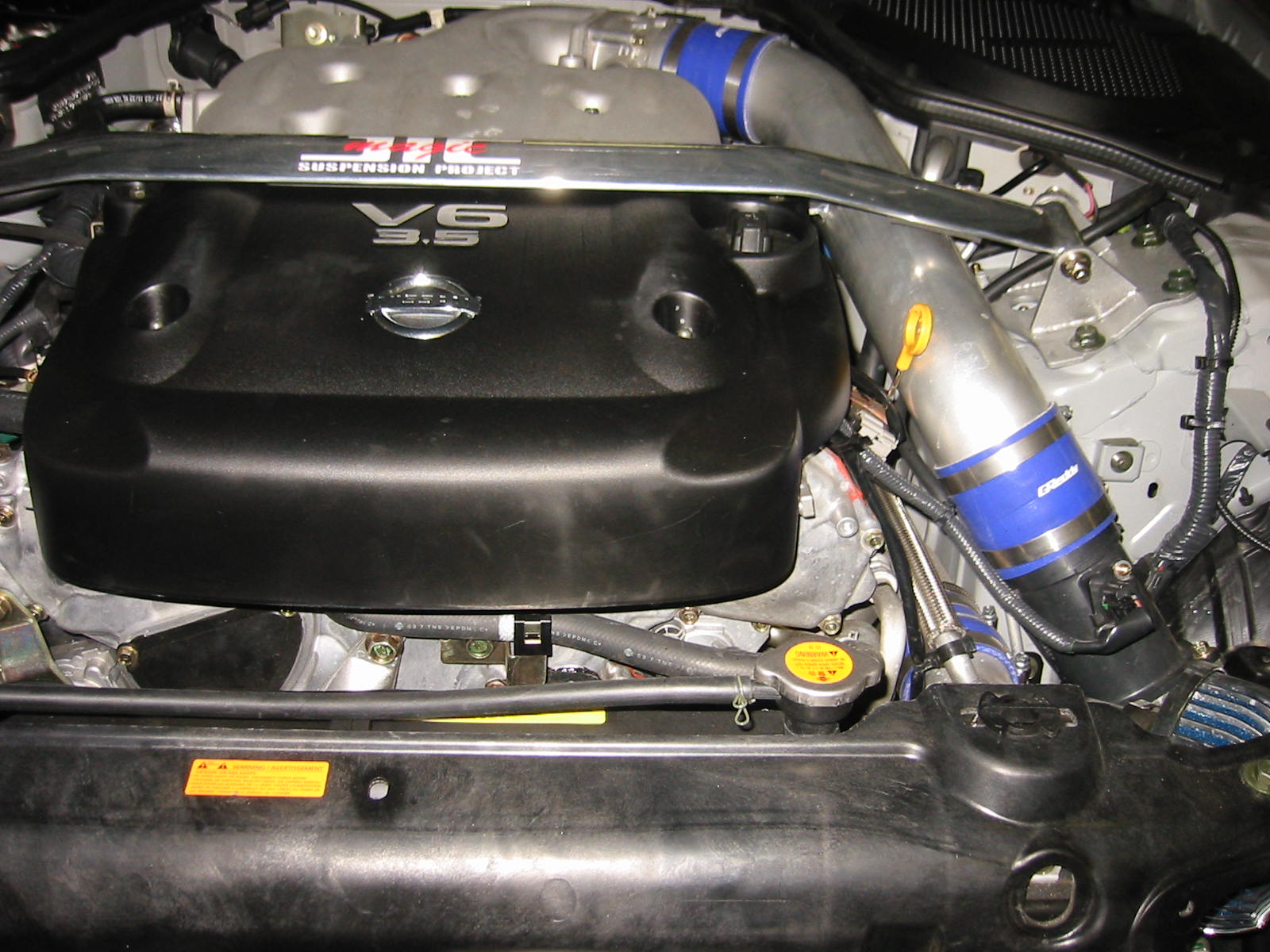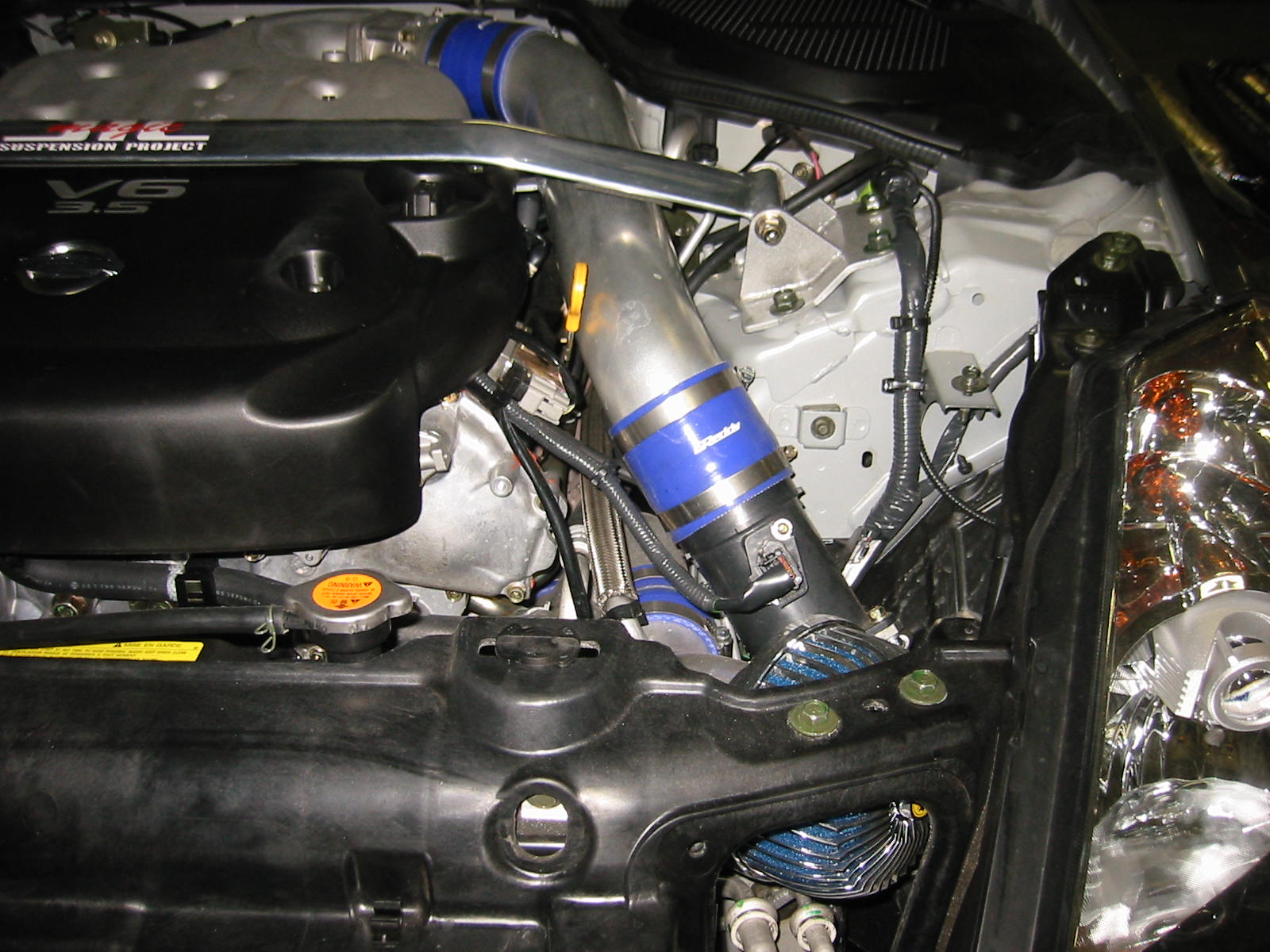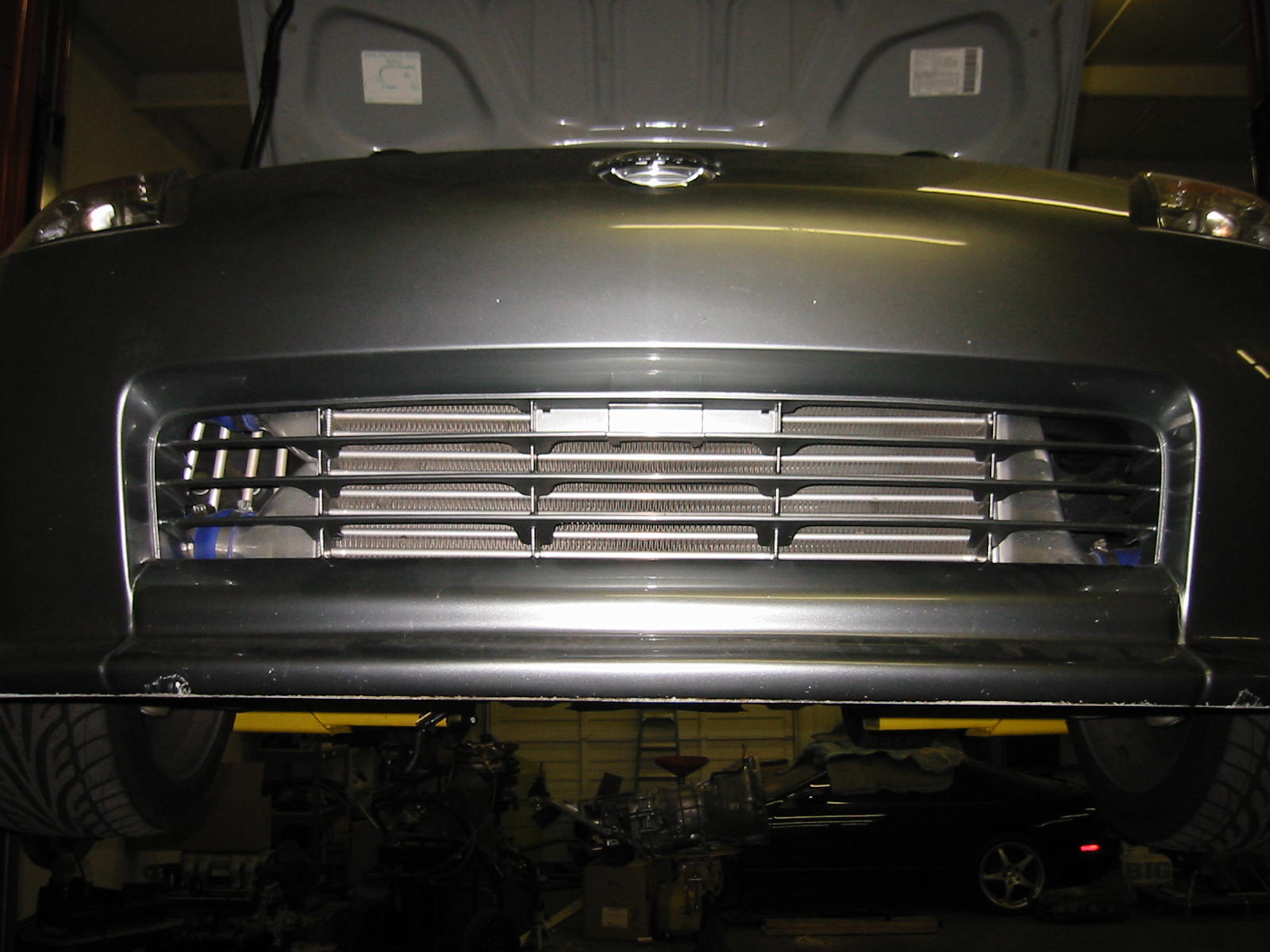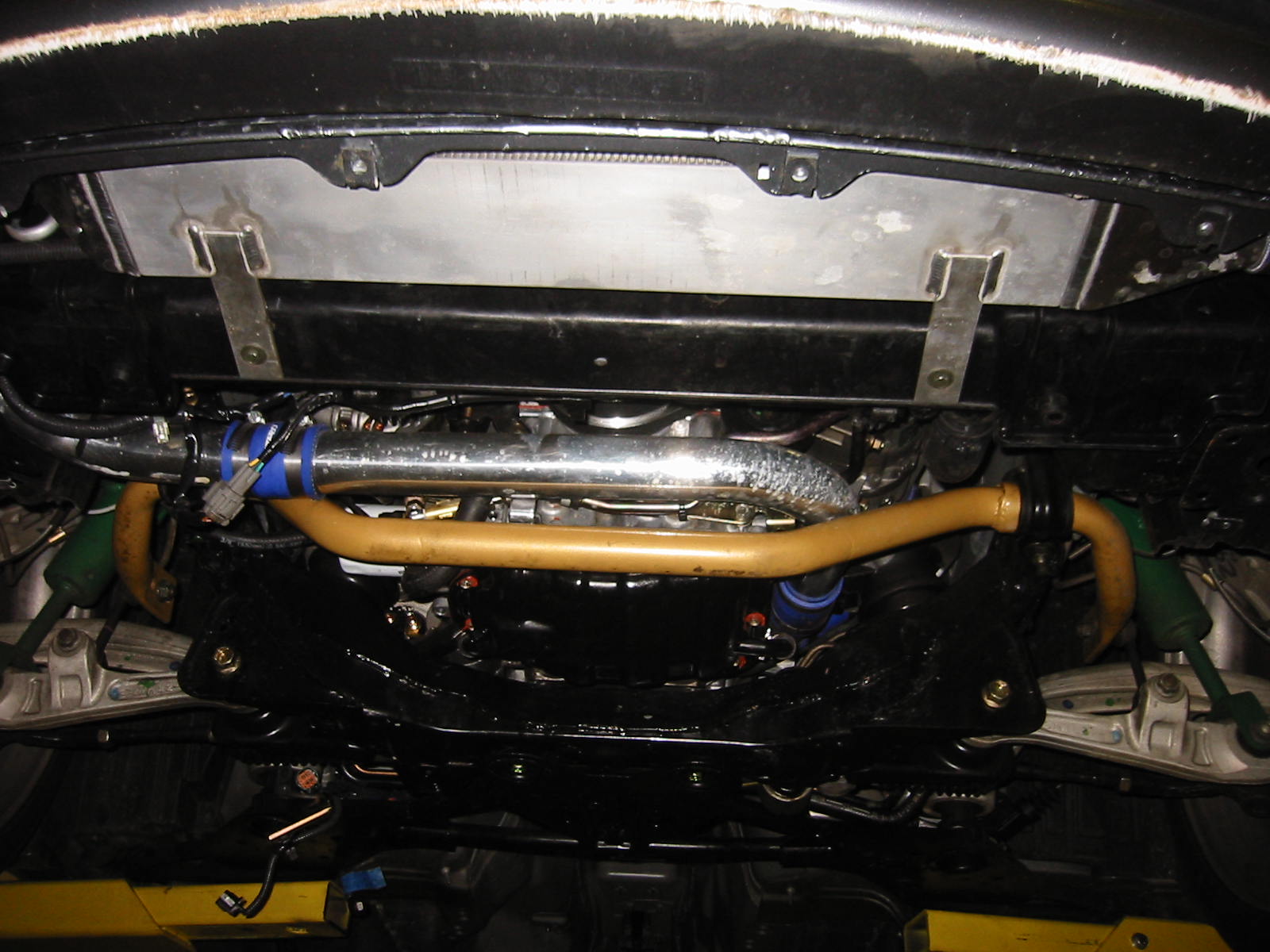 Here are the twin turbos on both sides of the exhaust manifold.  Don't try this at home.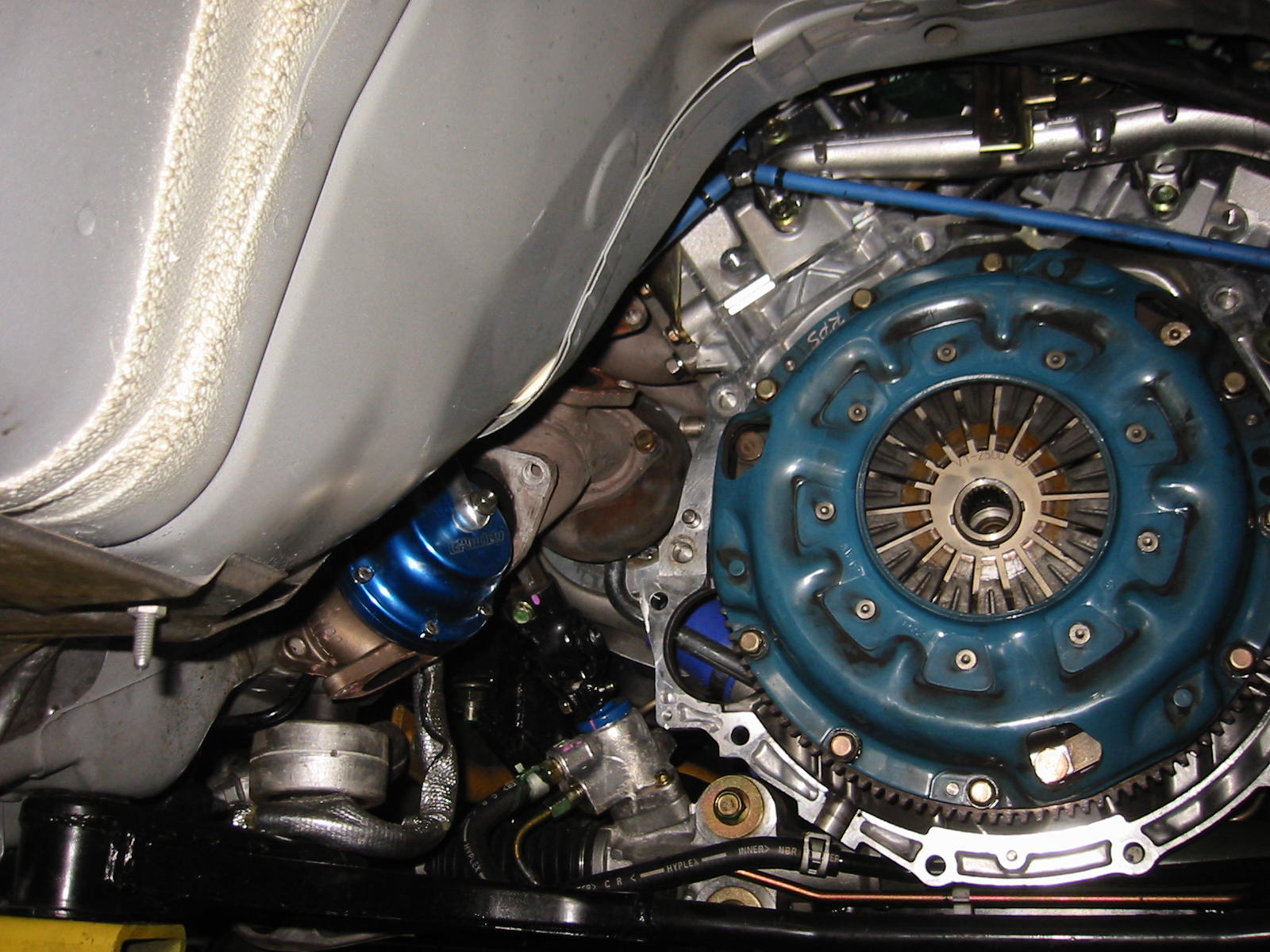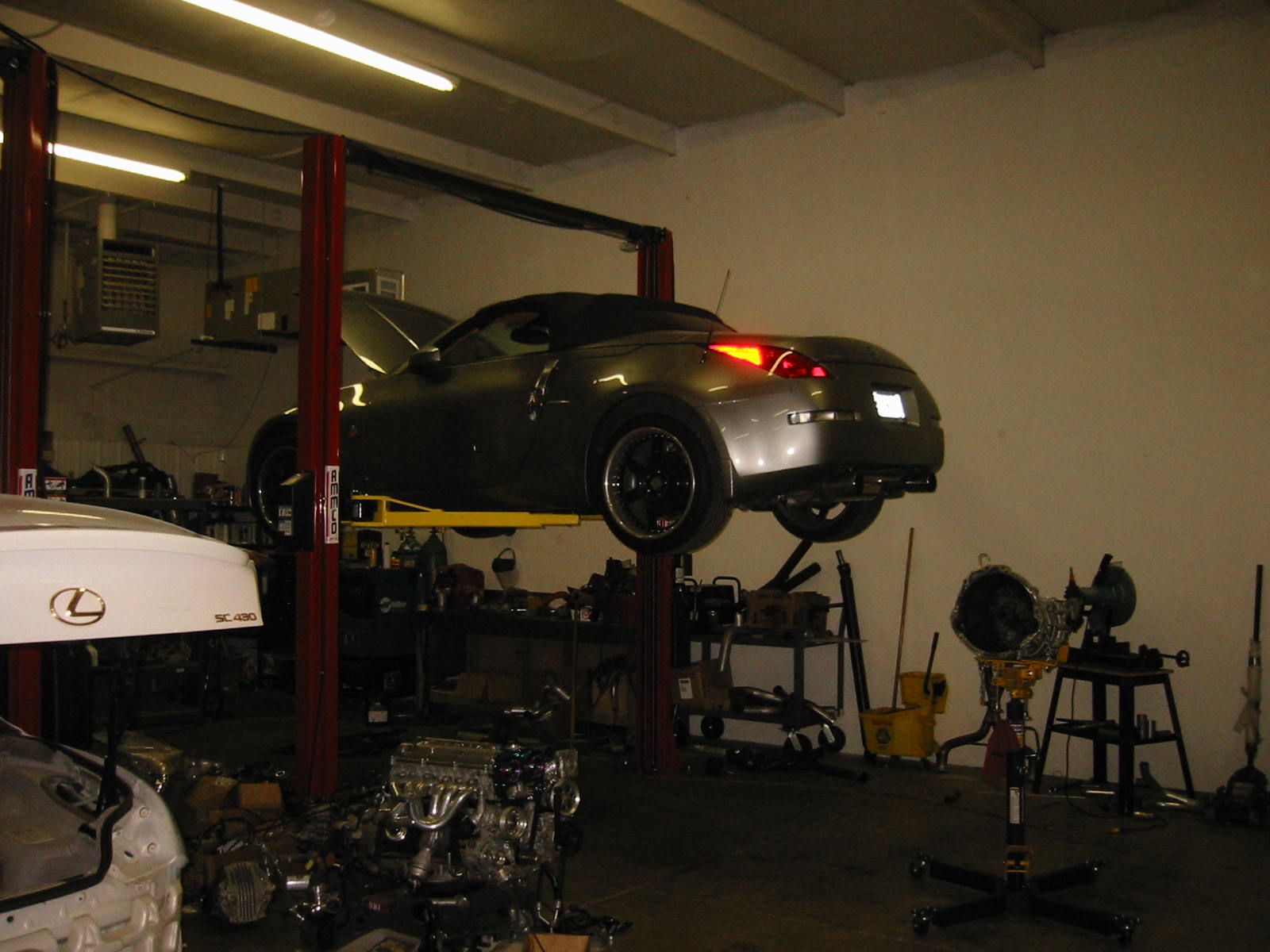 Do you have any questions? If so, please head over to
the forums
to get a quick answer or share your experience!
This is a freelance site with no support by huge companies.  I have been doing most of the R&D and technical write-ups by myself with my personal money and literally thousands of hours of my time.  I have taken extra steps to demonstrate in details how things are done.  Currently I am one of the few people doing Lexus V8 research and performance enhancement.  This effort comes from my personal love for this wonderful engine.  Most of the modifications are from trial and error. There's no cookbook for 1UZFE mods and its unknown territory for much of supercharger performance.  The parts, labor, web development and site hosting are 100% paid from my personal hobby money.  If you feel my efforts help you in any form, please do not hesitate to donate any amount of money to support this site. You have no idea how much I and the entire Lexus and Toyota community appreciate it!