THE EGR DELETE KIT IS BACK IN STOCK BUT LIMITED! ORDER TODAY!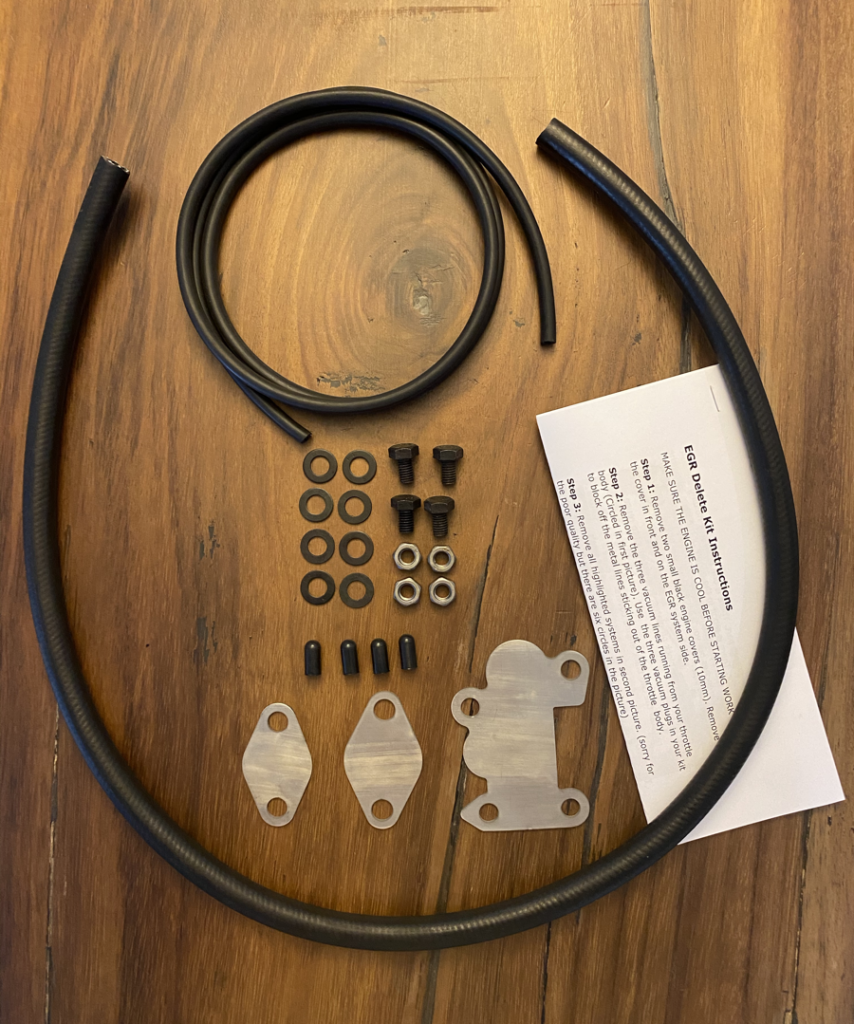 (resistor not pictured but is included in the kit – forgot to add it to the pic)
How to order:
We got a small supply of the EGR Delete Kits delivered recently from our machinist. I don't know … Read the rest of the post...