"Supra" Moderator
Staff member
Made a bit of progress on my supercharger drive setup. The last of the pulleys (the supercharger pulley itself) arrived, and all I had to do is figure out how to adapt it to my supercharger.
So how do we fit this: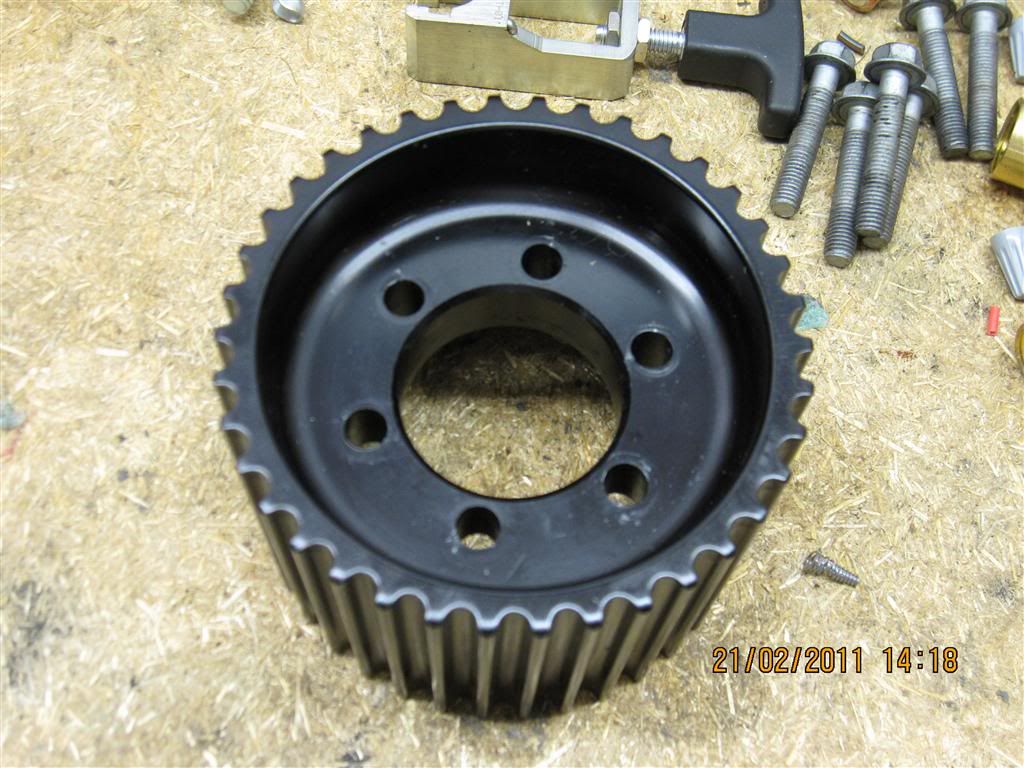 Onto this: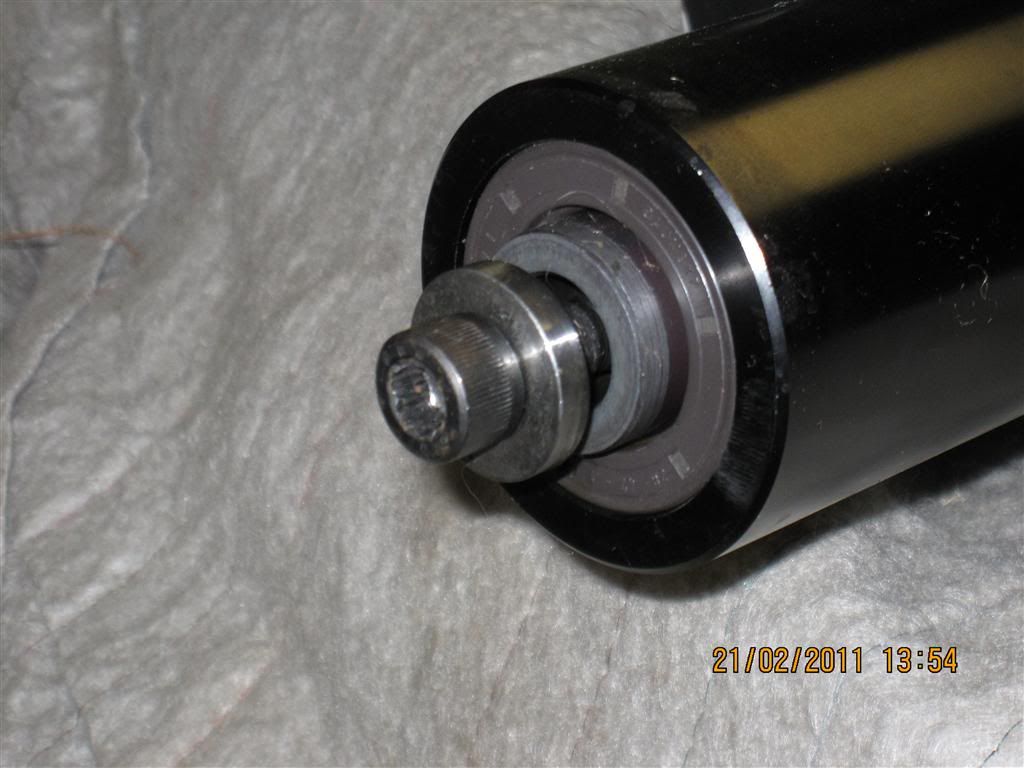 Well, we make one of these: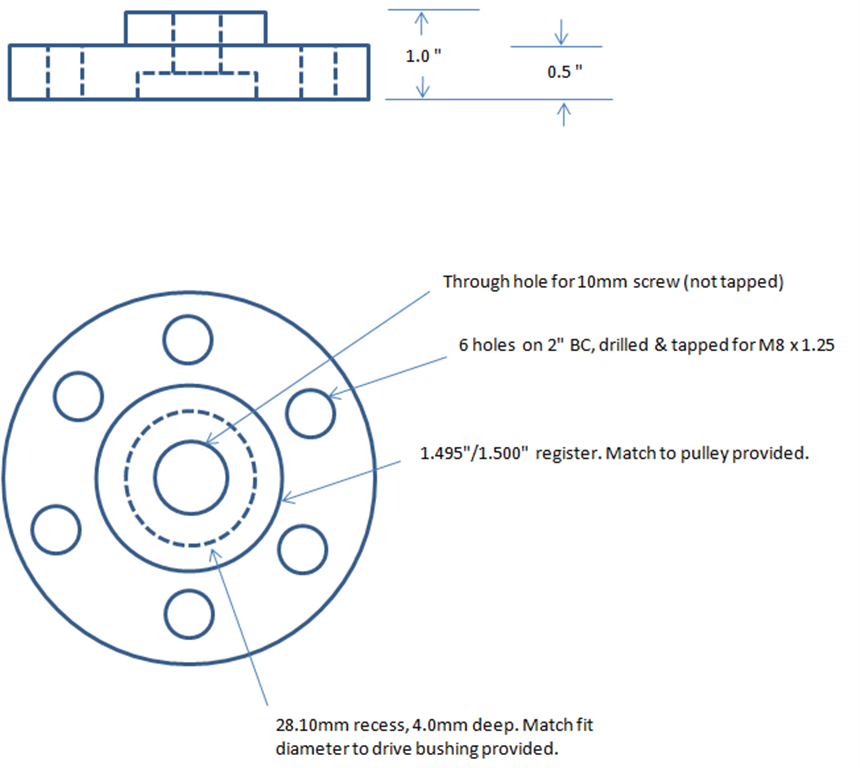 Then it almost turned out as drawn, except my ace machinist missed the note about TAPPING the holes for M8x1.25, so then he had to go back & countersink them:
So here it is, on the 'charger, and I'm checking belt alignment. For all you real smart guys, yes I know I missed a few pulleys with this belt routing! This is using the stock timing belt just to see how the pulleys line up – and they're not bad!
Unfortunately, this is about as far as I can go with it this time, as I'm off to play in the sandbox for a month. Next time I'll get the idlers squared away, and make sure I have all I need to drive it on the dyno.
Still have to get that doggone harness wired, and I have a real mental block about doing that.