Well I may as well get started on this as its not going to wright itself.
Went looking for a reliable upgrade for my daily driver maybe two liter or so and came home with a complete ls400. Well I got reliable anyway, my wife might disagree about sensible (when she finds out).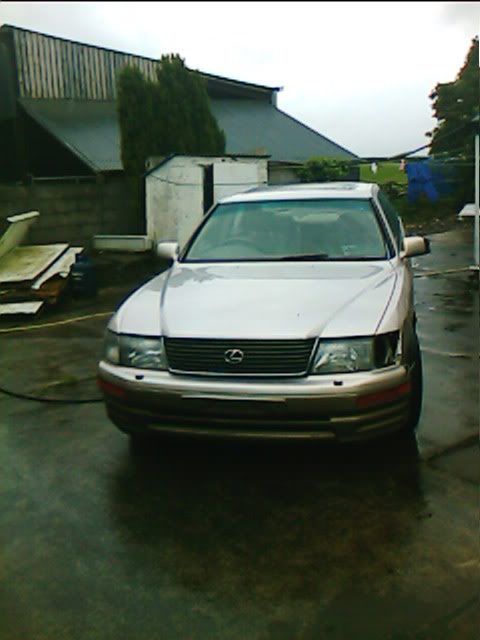 Didn't take long to figure out that brake and suspension upgrades would bust the budget big time. A friend of mine suggested I "just cut the two bodies off the floors and drop the Capri body on the Lexus floor.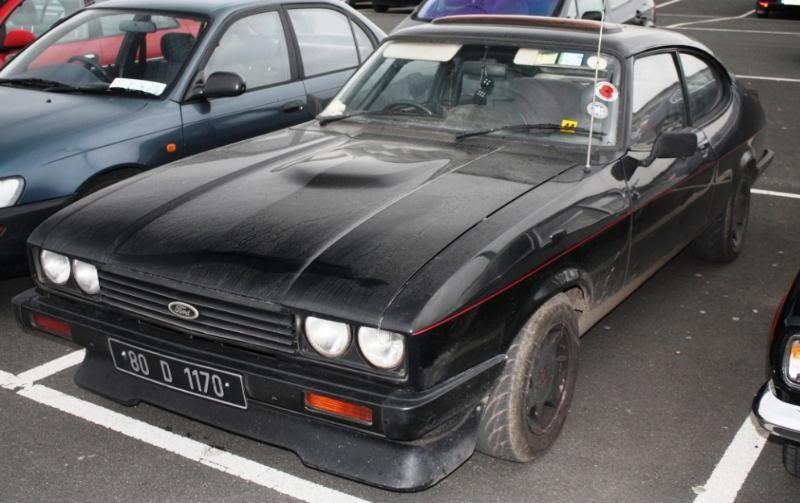 Well as my Capri had a full body restoration only 10 months ago this wasn't going to happen.
So this is how my quick up grade turned into a full project. My daily driver was to good to chop up but my old one that was t-boned about 7 years ago wasn't.
Less than 4 hours left me with a roof and rear quarters.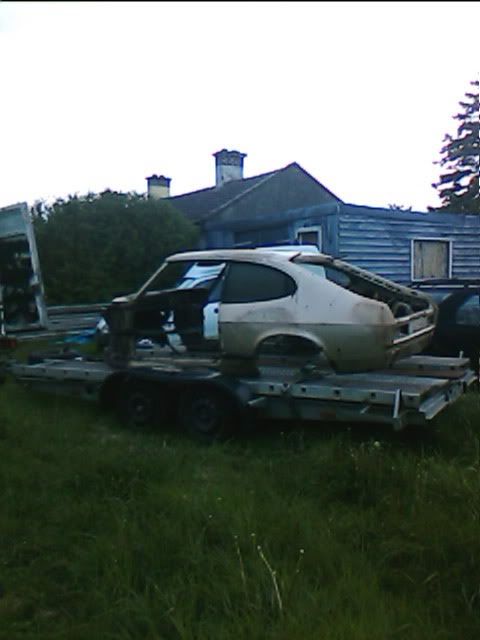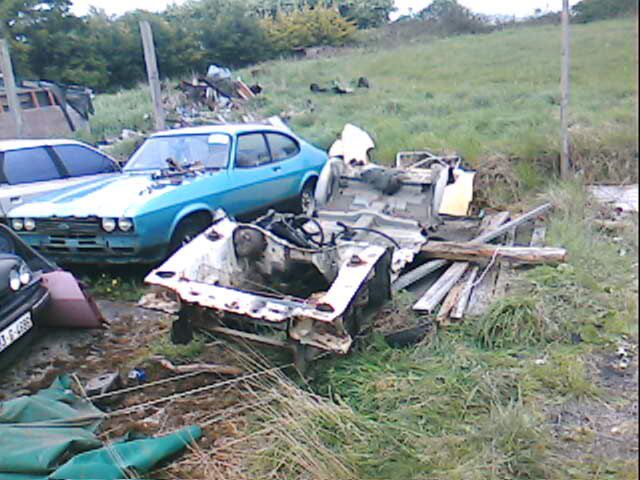 No pictures of me loading the body onto the trailer so I had to borrow one
Now have the Lexus striped, hoping to sell some interior and glass parts to add to the finances.
Just about ready to start cutting the Lexus but I hurt my back in the gym so I may just park myself for a few days and plan before I cut for a change. The Lexus is a foot longer and a foot wider than the Capri so cut it and see may be a little adventurous as I only have one chance with this project.
Hope to have a serious update in a week or two, back permitting.
Great site by the way guys keep it up.