So far the only small injector upgrade options I see posted are for 295cc mk3 supra and 315cc 88-92 supra 7mge.I don't want to use 315cc because ECU can't easily compensate, and the 295cc require resistors because they are low impedence,
From my research the Denso 23250-46050 (bluetop 2jzge) are top feed, high impedence and about 308cc which "may" work...Can anyone verify this?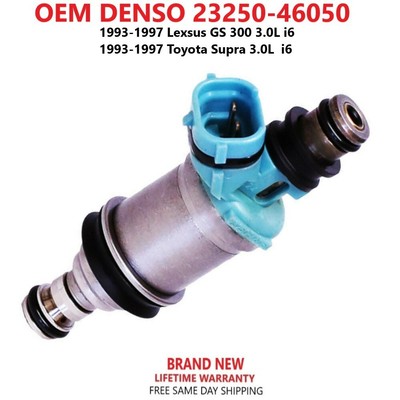 Find many great new & used options and get the best deals for BRAND NEW OEM Denso 23250-46050 x1 Fuel Injectors for Lexus GS,Toyota Supra 3.0L at the best online prices at eBay! Free shipping for many products!
Alternately there is a 3sge 295cc top feed for 1st gen but I can't find part number nor can I verify fitment...