Anyway here's some more pics.
This was it when I got it back. Too much rake for me
Pulled the wheels off to adjust the sweet ground controls
Got it much more even and stopped scraping on flat ground lol
One more of the engine. Don't mind the clamp its temporary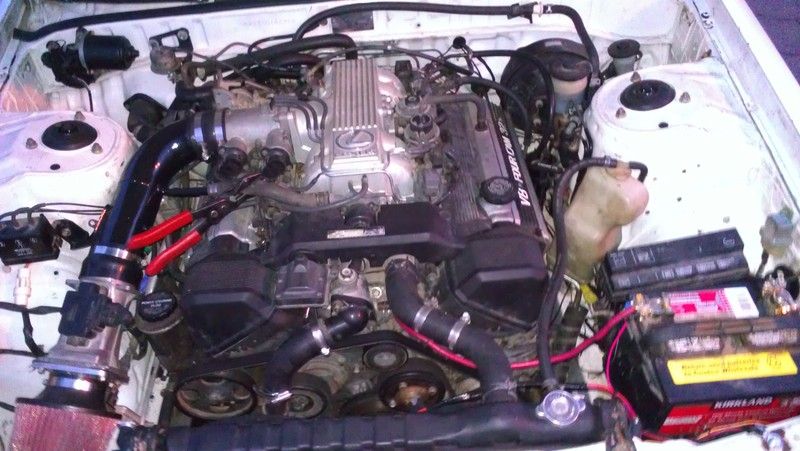 Now goal is to get it registered and slowly start fixing up the interior... Oh yeah and slide the piss out of it lol. Not sure if I want to weld the diff or try to find a mk2 LSD.