I've been driving my trusty Delica for about 6 years and it's just clocked over 375,000k's so it's starting to get a bit tired and I suspect a slight crack in the head which they're prone to do.
I've wanted a V8 Delica for a long time now and have finally decided to do something about it.
My only requirement was that it be a high roof for the extra head room while camping.
I've spent about 6 months looking for a van with a blown motor and as it turns out they're rare as rocking horse sh*t. I didn't want to pay full price for a good van only to pull a good engine out. Financially it didn't make sense.
About a week or so ago I pulled the pin and bought a low mileage 1UZ VVTi and trans so the hunt really amped up for a body to put it in.
I found one for sale about 2 hours away from me so went for a drive over the weekend to view it. I went back today and picked it up. What a mission. My poor old Delica with 375k on it struggled on the big hills, overheating and if I did more than 80 kph it overheated on the straights as well. 2 Hours there and 4 to get home..lol
So here it is. High roof that I wanted, bonus's are the crystal lite roof(all shades working as they should) and the captains chairs in the back(soon to be in the front).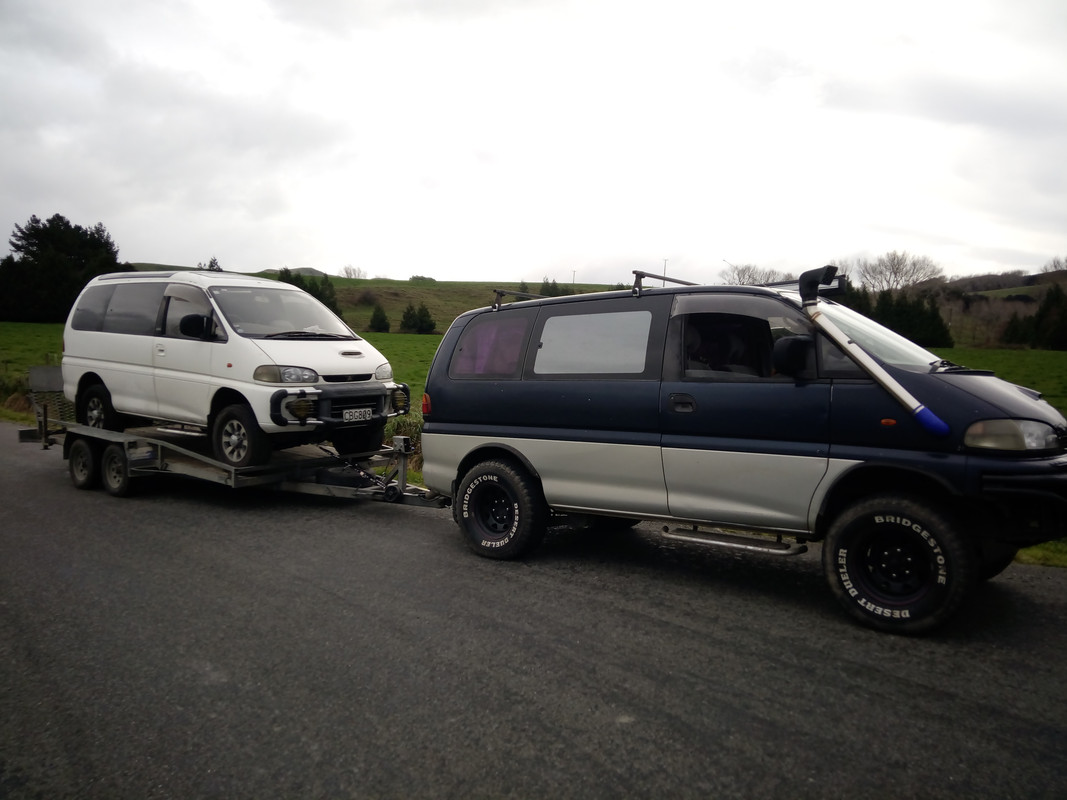 Last edited: