Lexus LS400 & SC400 Rebuild Control Arms
I have changed both of my 1990 LS400 and 1995 LS400. From these two jobs I also gathered all of the necessary tools to make it easier. For an average Lexus owner, these tools will be too expensive for one time use. I have changes all of the bushings in both cars along with helping many friends with SC400 and I can confess changing bushing in our cars is not an easy job. Even for simi-advance gearheads and weekend mechanic, you still need proper tools and lots of patience. Matter of fact, there were few mechanic shops refused to do my car for the very same reasons. This is extremely time consuming and lots of hammering. Well, I am offering these for our visitors because I totally understand your frustration and your limitations. Here are the limitations:
* Brand New Control Arms are expensive from the dealer. I was told around $400-$475 each.
* Junk Yard Control Arms are as bad as yours. These arms that fit your year and model also had similar wear and tear so you are taking a huge chance.
* Buying bushing and do them yourself. You will save little money for sure. However, you have to be mechanically sound and have the proper tools along with at least 5-6 hours.
If you buy the bushings and have local auto shop do this job will cost about $400-$450 and most shops will refuse to do it due to the tooling and complexity along with time consumption. I get few emails a month regarding controls arms and bushings. So I decided to make it easier for of our visitors. I have most of them in stock and all you have to do i purchase them below and return the core when you finish installing them. After the cores are return, you will get a $200 refund. That way I can rebuild them again and help out other visitors. So here are what we are offering.
* Front Upper Control Arm
* Front Lower Control Arm
* Rear Upper Control Arm
* Rear Knuckle Rear Axle Carrier Bushing and other bushings
As for bushings, we only use what has been proven in my rides. There are few companies out there selling bushings, its better to stick with something that is being use daily. The bushings we use are from Australia with metal sleeve. The highest quality you can buy period. The core charge will be $100 per item. Sorry we don't sell just one control arm. We sell them as a pair (left and right)
NOTE: We only can refund core fee if your return control arms are rebuiltable. Bad ball joints will be not be refunded.
1991-2000 SC400/SC300 Front Upper Control Arms (Left and Right) $200 (Left) + $200 (Right) + $200 (cores) + $40 (Shipping)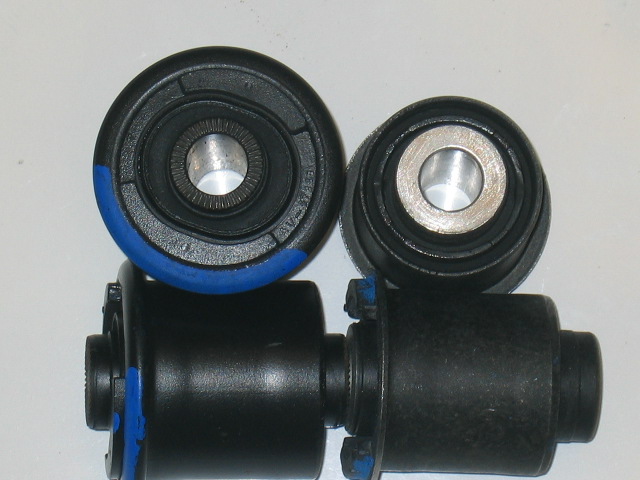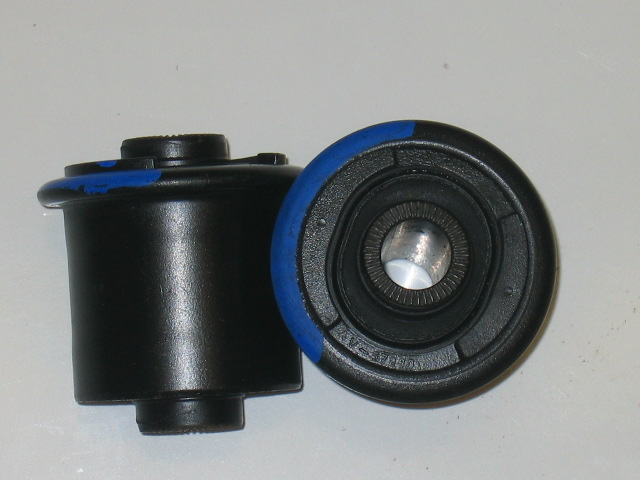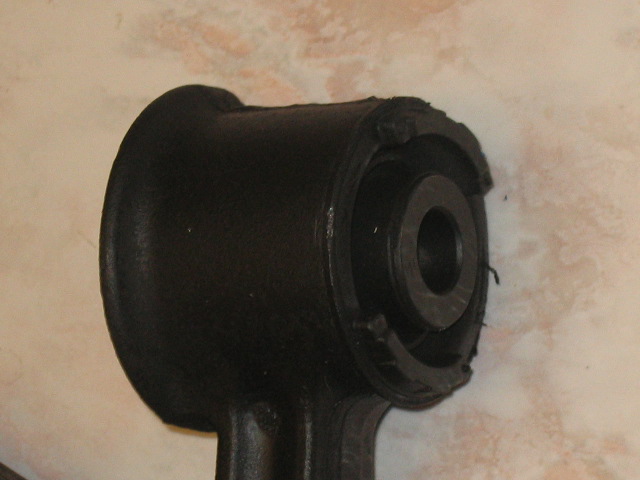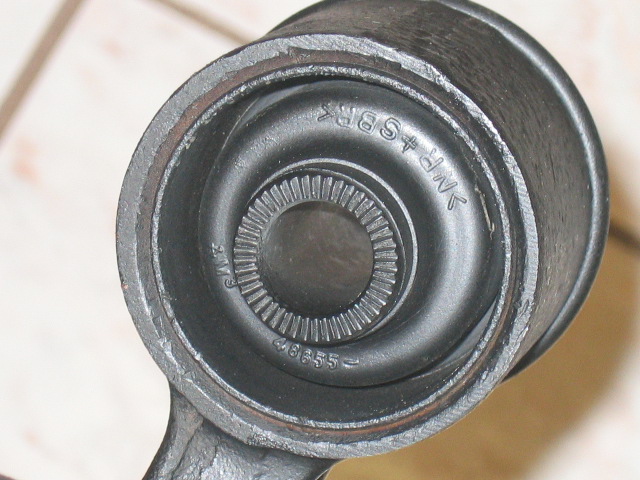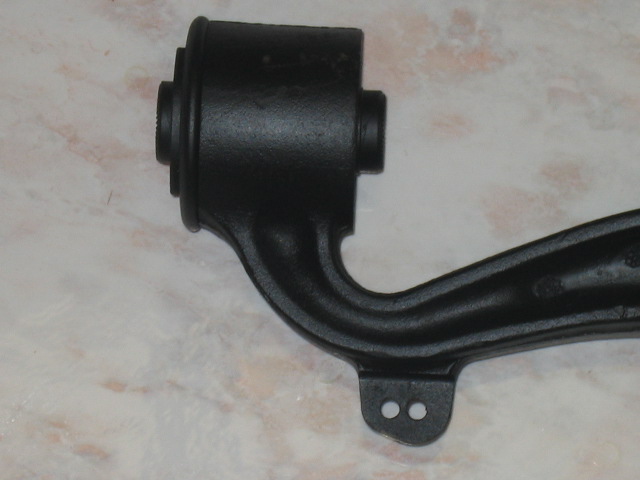 Here is what you are getting. A complete set of brand new original Lexus/Toyota Bushing (with sleeve). After I install the new bushing I would clean up the control arm and a fresh coat of black paint. The above pictures are after the rebuild.
1991-2000 SC400 SC400/SC300 Front Lower Control Arm (Left and Right) $200 (Left) + $200 (Right) + $200 (cores) + $40 (Shipping)
1989-2000 LS400 Front Lower Control Arms (Left and Right) $200 (Left) + $200 (Right) + $200 (cores) + $40 (Shipping)