Hi,
Just started a conversion on my 91 LN130 Hilux Surf.
Original engine is a 2.4 Turbo Diesel with a blown head gasket.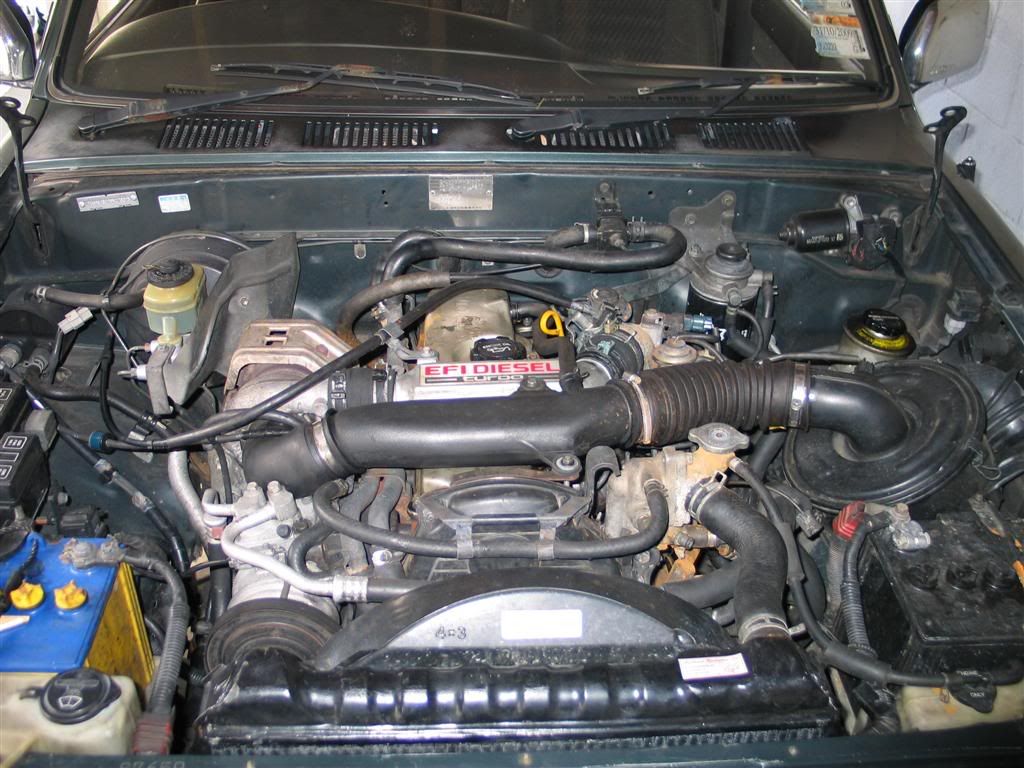 Transplant engine is a front sump.
Once the diesel is out I will have a look at making the mounts myself.
I am keeping the Surf auto by using the 1UZ auto adapted to the Surf transfer case.
Anthony.