Hello.
I'm Ben.
I've been building and cars since 2002.
Just moved to the Hunter Valley near Newcastle after pretty much living all over QLD since forever.
Here's my Stout. Pretty basic build. Nothing fancy, just function able, reliable and robust.
Here is Stout #1 (RK43)
Sold that one. Was too pretty and expensive just to use the cab.
Stout #2 (RK43) got wrecked for parts.
Stout #3 (RK101) is just a cab, which will be introduced later on in this adventure.
2/3rds of a spare Lite-Stout Chassis. I didn't need the rails. Started this in February 2013.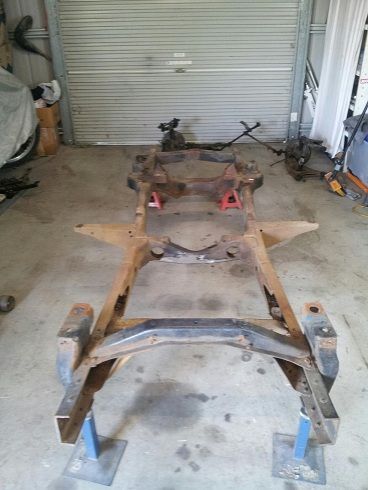 * Plan is to build this somewhat old-school ways. Using parts off various different models and making shit work instead of going out and buying all the off the shelf cheat parts that are on offer. Takes a little more time, but is cheaper.
Z/Step Notch. 40mm. Keeping the OG suspension and upgraded the steering to Power Steer. Keeping all the old VIN numbers. At the time I was building this to suit QLD. So keeping a coil sprung type front end with Original VIN numbers is a wise choice, and could be swapped back if any drama with the POPO. Either way. It works well, all rare parts are replaced with more common Hilux RN30 parts.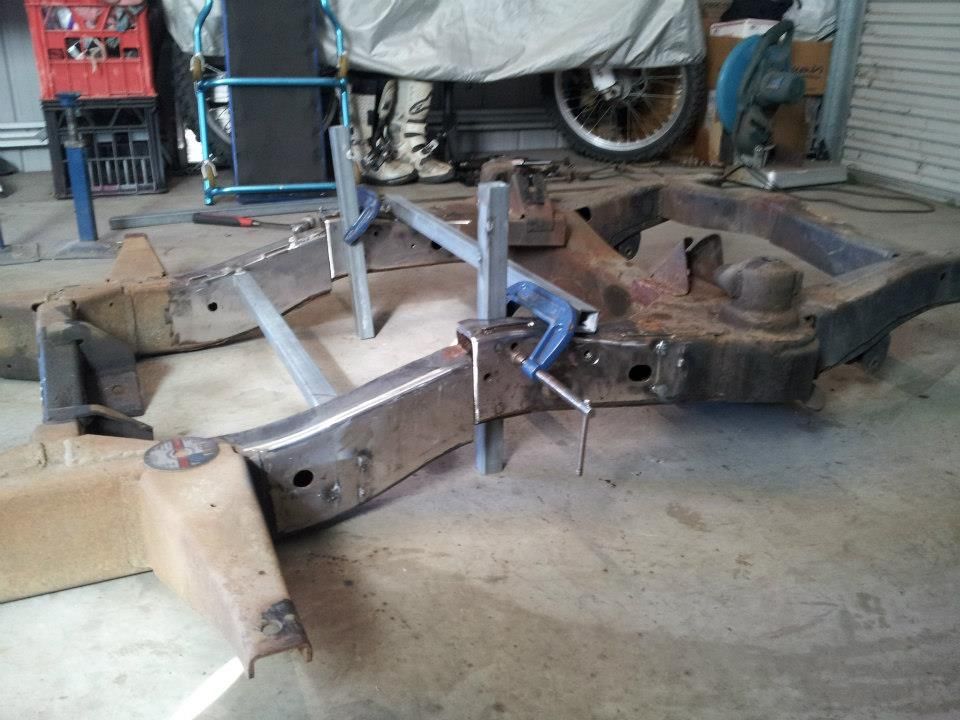 A billion holes drilled and plug welded internal Fish plates.
Done
78' Cressida Power Steering conversion (Never been done before. Haha)
RN30/40 Hilux Disc Brakes. Spindles (sorta) bolt straight on.
Lower Control arm, Spring cup cut out, sectioned 15mm so the bag sits lower.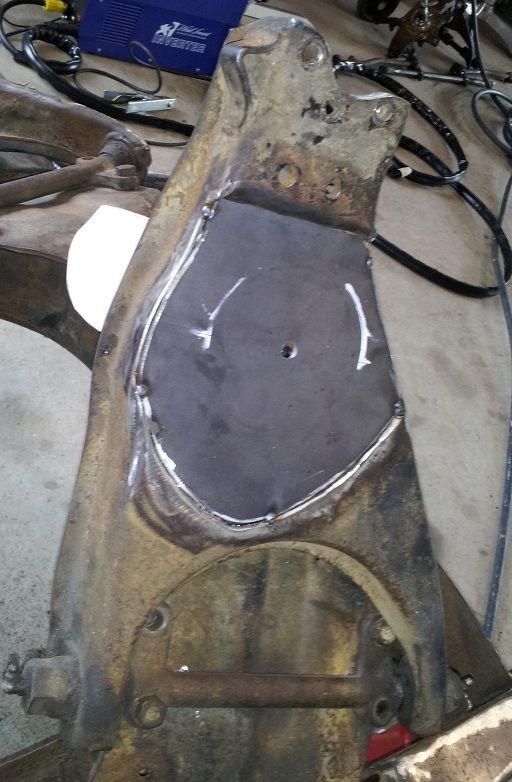 Little Video of the front end all working well.
http://youtu.be/up1yQEf_gyU
Stout Style side tub skins. Plasma made short work of that. Stout wheels base is 150mm Longer than Lite Stout. So the wheel base will be extended.
Designed my own rails. Cut them out by hand with my plasma via MDF wooden template. Then used a builders laser plane to make the rear section parallel and square with the rest of the frame. There are vertical gussets every 300mm or so.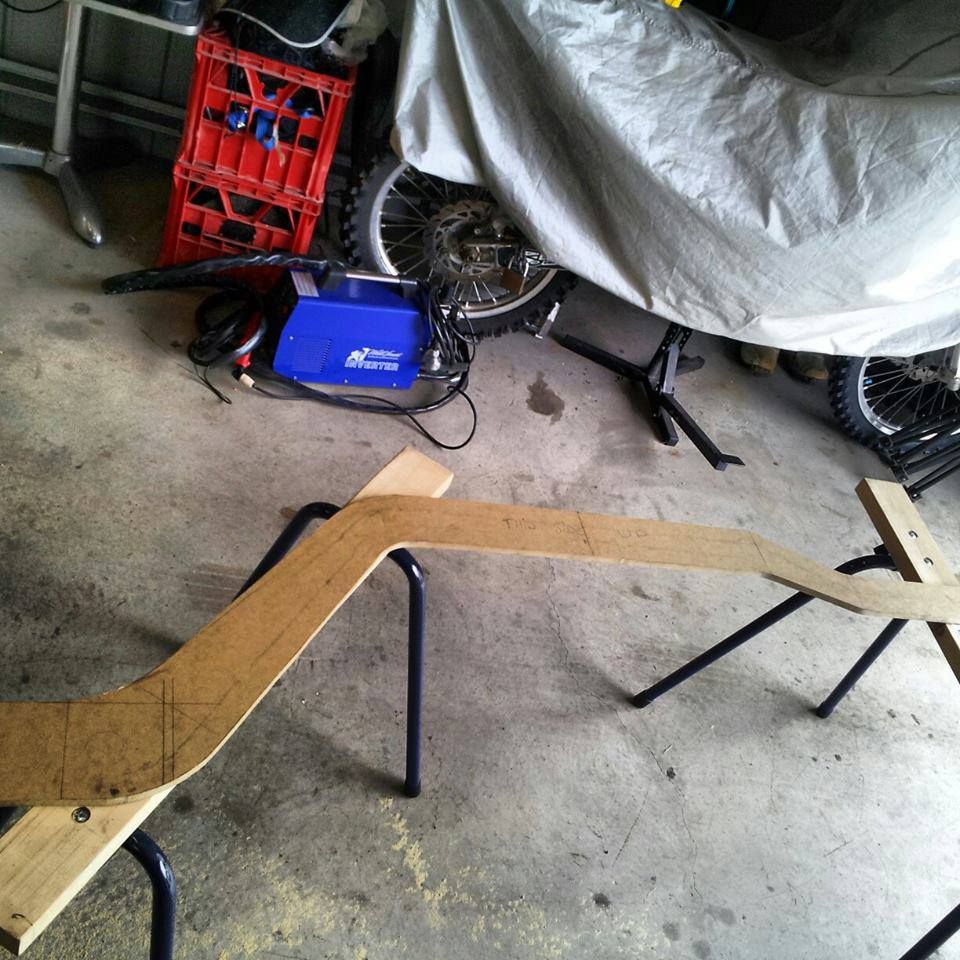 Welded. All the Cross bracing is to keep it parallel since I don't have a frame table to do it on. I used a laser plane line and level (Chippies will know what this is) to keep check on everything being square. Skill learnt when I used to lay stormwater pipelines etc with excavators.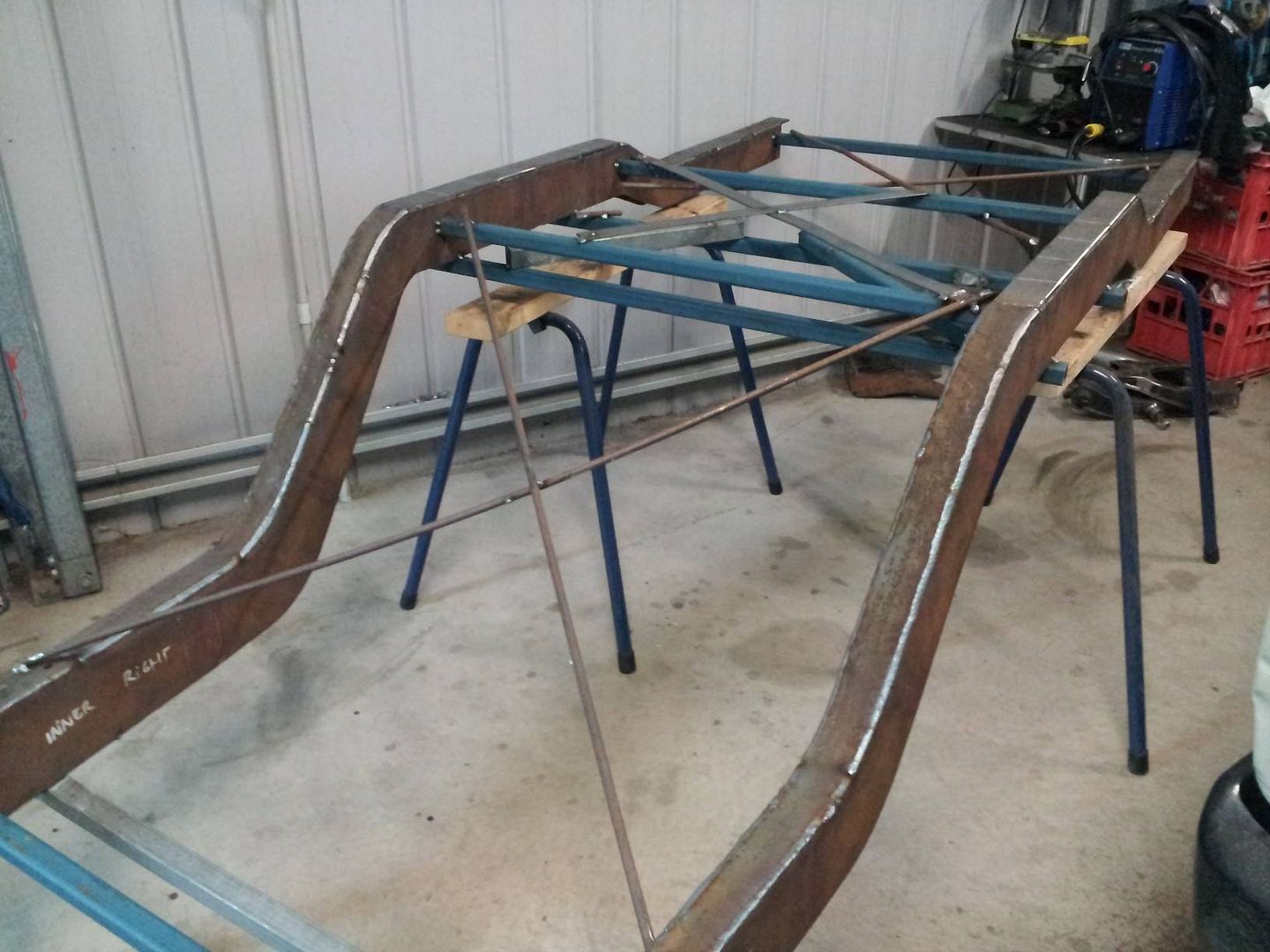 Fish plates at the join. Because I'm industrial.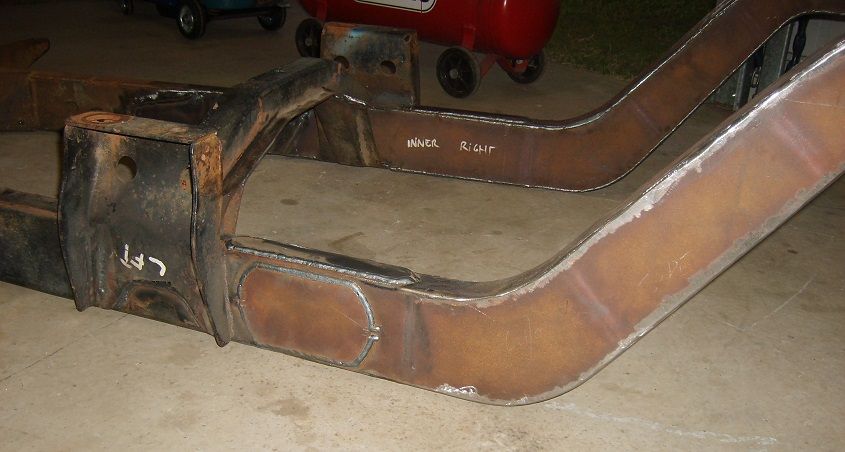 Complete
2nd Hand 4-link that only ever got installed, but not used. Because I'm a tight ass. And buying new stuff is expensive.
Narrower RN40 Diff and 4 link is done. Now on to the cross members and rear air suspension and shocks
Bag brackets. Once again. Nothing fancy. Will all be under a wooden styleside floor.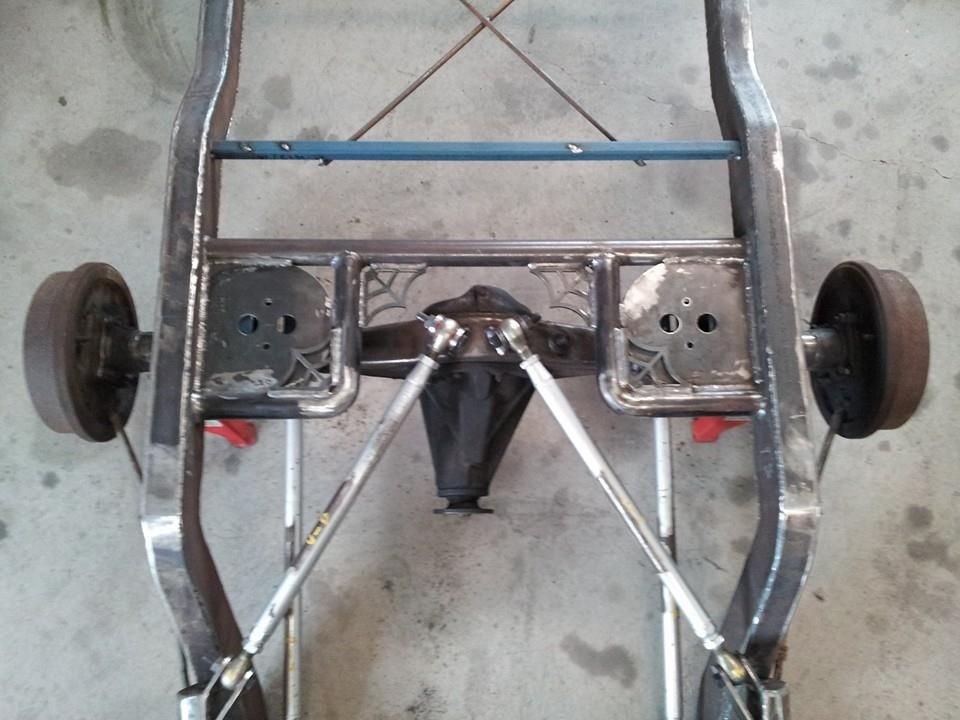 Roller in its new home in NSW. No it is not Alf's rape dungeon.
Stout #3 New Cab.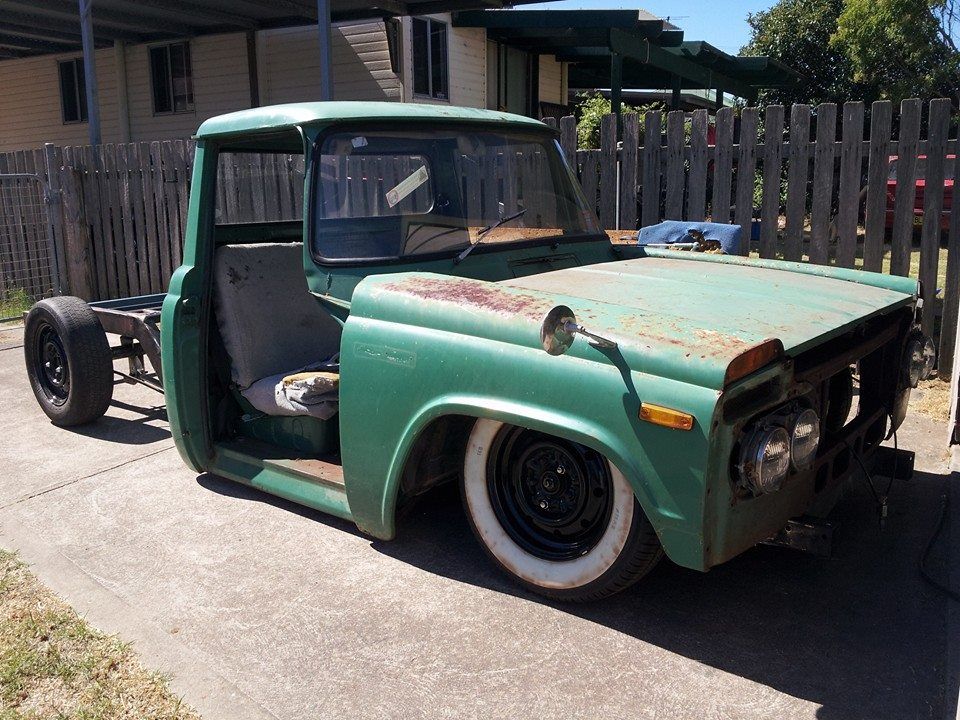 Spent a few hours dollying some dings out of the guards, And a cliche "Mockup" photo everyone loves.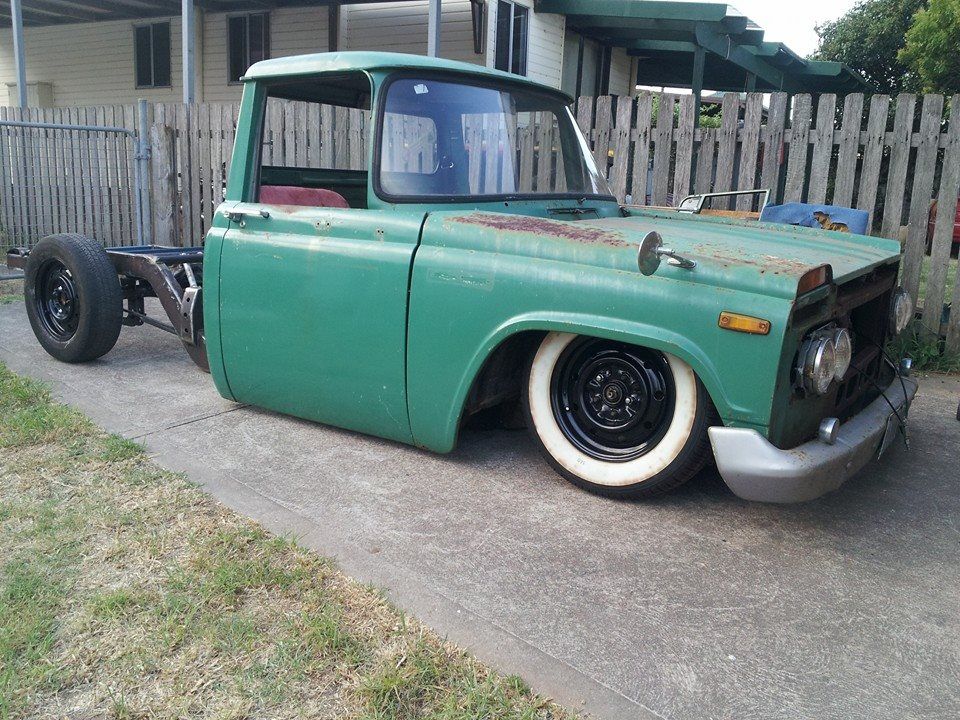 Here's the jig for a 30mm Body drop. Just raising the floor and playing with the rear cab mount. Will keep the doors off the ground about 10mm-ish.
The Body drop "out-riggers" was a after thought. Bolt it on, cut away the floor until the pinch or sills sit on the out riggers.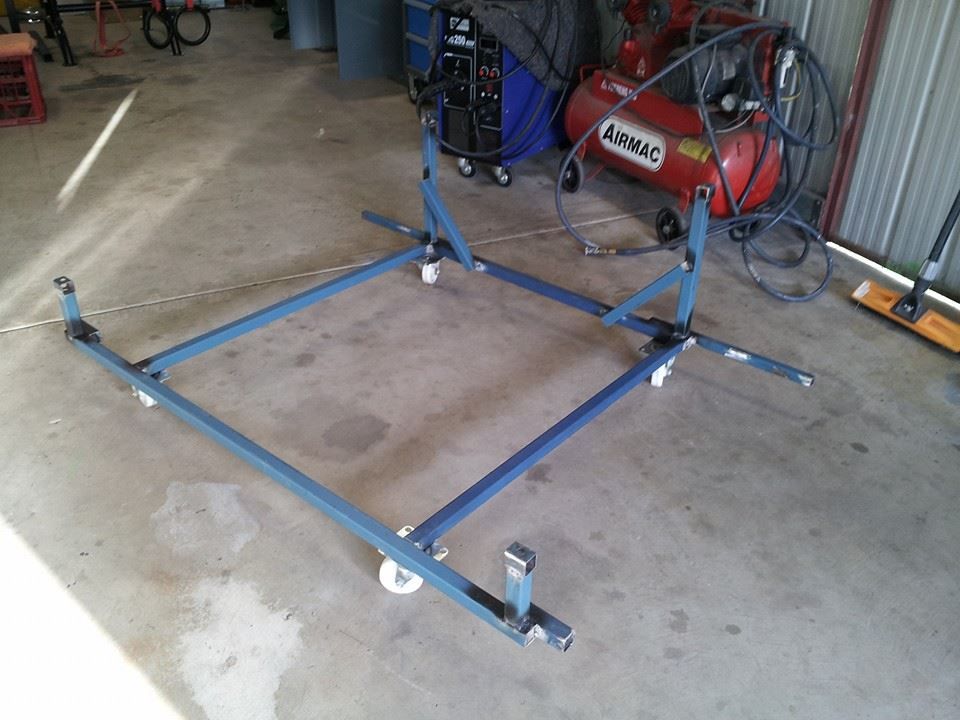 Maybe a 75-80mm chop.. Thats next to get the Brain around. I've tracked down a laminated windscreen at the local glass place. They said they'd cut it with their water jet cutter and a combination by hand. Fingers crossed they don't mess it up.