So far the only small injector upgrade options I see posted are for 295cc mk3 supra and 315cc 88-92 supra 7mge.I don't want to use 315cc because ECU can't easily compensate, and the 295cc require resistors because they are low impedence,
From my research the Denso 23250-46050 (bluetop 2jzge) are top feed, high impedence and about 308cc which "may" work...Can anyone verify this?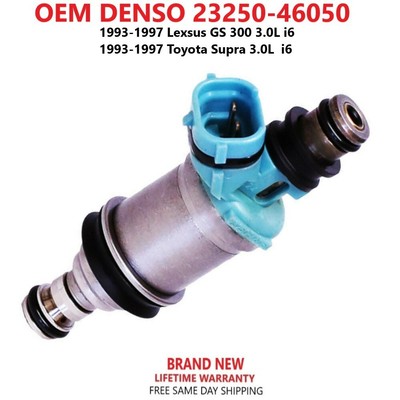 1993, 1994, 1995, 1996, 1997 Toyota Supra 3.0L i6. 1993, 1994, 1995, 1996, 1997 Lexsus GS 300 3.0L i6. -Before installation, you must lubricate all seals and O-rings!
Alternately there is a 3sge 295cc top feed for 1st gen but I can't find part number nor can I verify fitment...