Selling an Autorotor MX422 2.2L twinscrew and 8rib belt drive system to suit 1uz.
I had it as a complete running package making 22psi but without an intercooler the inlet temps were just too high. I would suggest that this be used with an intercooler or with a new pulley top or bottom to bring boost down a bit.
What is included:
-Autorotor MX422 supercharger head unit. I think this was originally bought by user Zuffen, and I believe he had it rebuilt at some stage. There is some scoring on the flat edges of the lobes, but still makes 22psi so not sure if this effects it at all.
-Supercharger snout
-Supercharger inlet pointing to passenger side of RHD cars
-bypass valve
-Complete separate 8rib drive system including alloy pulley that bolts to the front of the factory harmonic balancer, tensioner on a plate that bolts in front of the factory drive belts and supercharger pulley. Includes a couple of different length belts.
What is NOT included:
-Throttle body
-Richwood manifold and adapter plate
To run this you'd need to get an inlet manifold and plate (such as Bullet- I suggest getting their intercooler at the same time) and put a throttle body on.
I would love to keep this but intercooling would put it way too far out the bonnet!
Located in Canberra. I'm after $2000.
I'd sell with the manifold, plate and throttle body for $3500.
email tstarrs72[at]Hotmail[.]com, phone 0435 626 691
Blower (as above, does not come with manifold, plate or throttle body):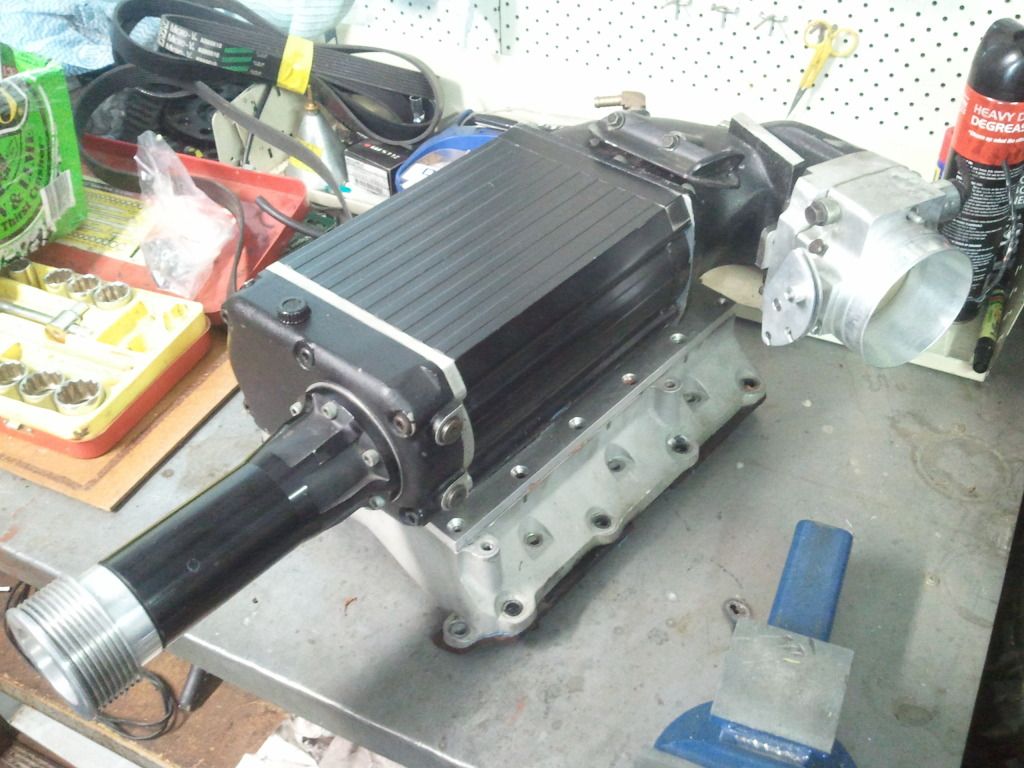 pulleys: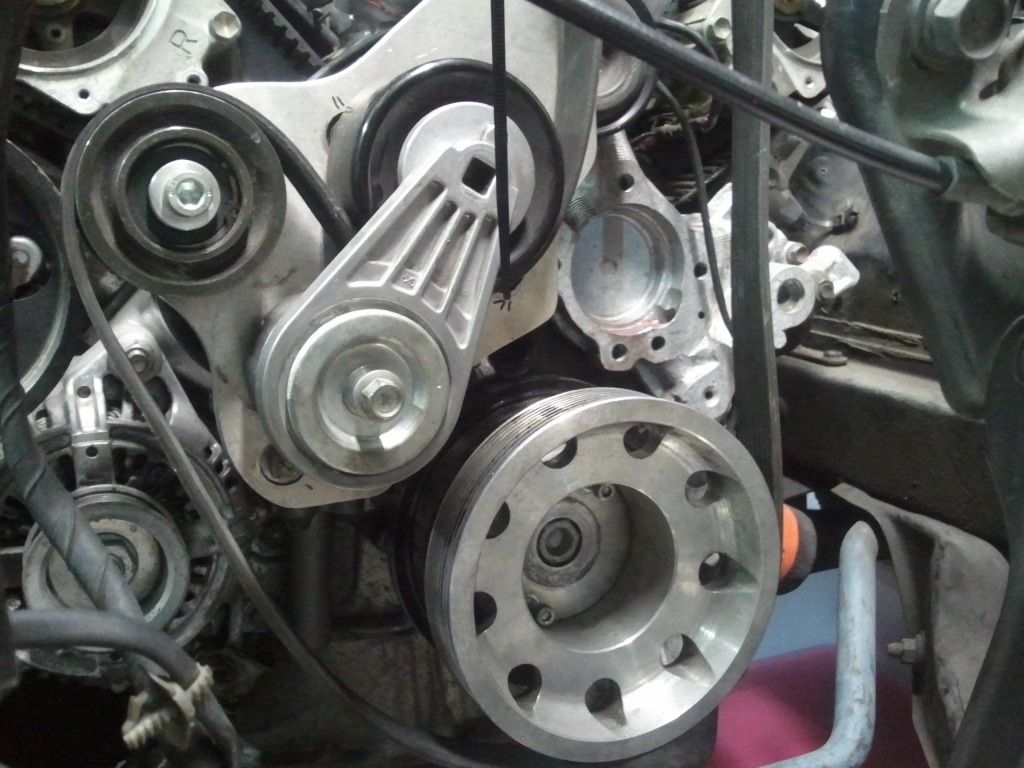 Where it sits in my car WITHOUT an intercooler!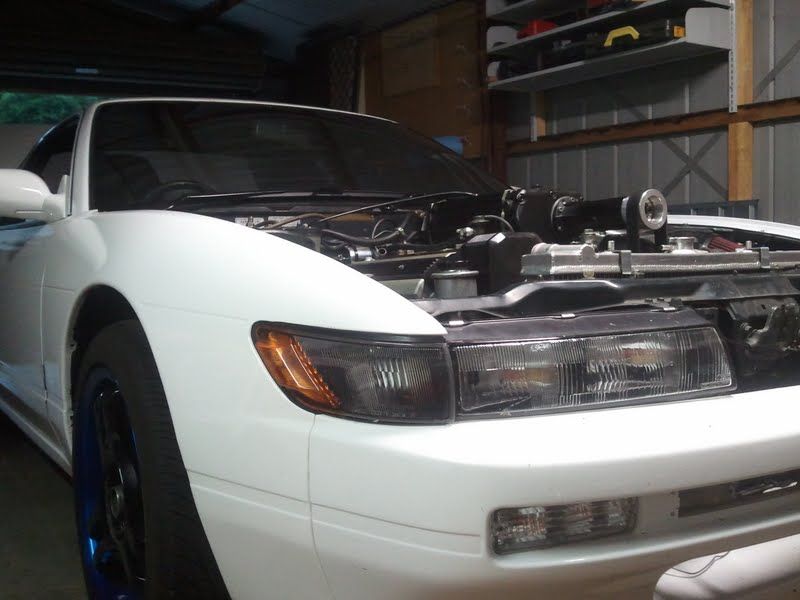 Click for dyno video
Last edited: