1UZFE - 3UZFE Rotating Assembly


Lextreme is proud to present this awesome rotating assembly. It futures the followings:
· 8 forged Pistons
· 8 Pins with locks
· 8 Sets of piston rings
· 8 Lextreme Lightning Forged H Beam rods with Teflon Coating
· 16 ARP bolts Optional L19 rods bolts
· 8 Set Performance Rod Bearings
· 5 Set Performance Main Bearings
· Complete thrust bearings
· Balanced Crank

Custom forged pistons with rings and pins with any overbore size and compression ratio


· 8 Lextreme Lightning Forged H Beam rods
· Balanced stock crankshaft
· Performance Rod, Main and Thrust bearings
· Rotating assemblies are inspected, installed and tested before shipping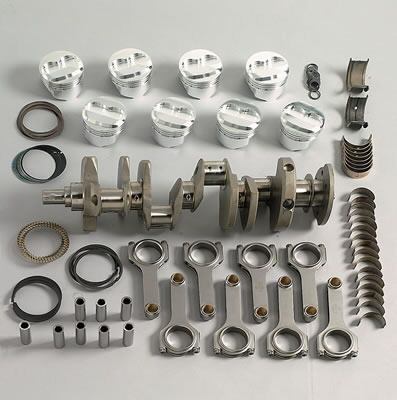 Please allow 10-12 weeks for delivery. The whole rotating assembly is only $3,500.00. The core charge for Stage II is $250 and the amount will be refunded when we receive your crankshaft. $300 extra for 2UZFE engine.