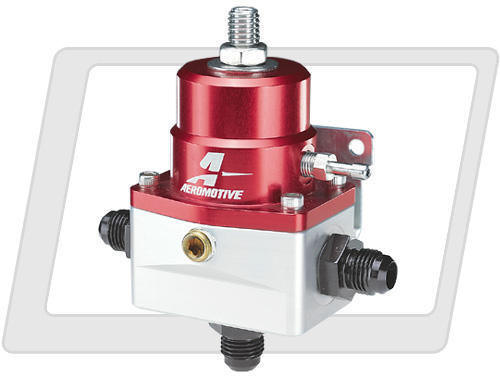 Aeromotive Universal Adjustable Fuel Pressure Regulator with Stainless Steel Braided Lines and fittings for LS400 and SC400 at a low price of $225 dollars. Its just a plug and play setup. This ADFPR is highly recommended when you change to larger injectors.
A1000-6 Injected Bypass Regulator, P/N 13109

For high horsepower import-style EFI applications with -6 AN fittings on inlets and outlet.

The Aeromotive A1000-6 Injected Bypass Regulator was developed for high horsepower EFI applications. Compatible with the Aeromotive A1000 Fuel Pump, this regulator is a cousin to our widely-used A1000 Injected Bypass Regulator, delivering performance, long-life, and reliable operation.


Base pressure regulator is adjustable from 30 to 70 PSI.

Alcohol compatible.

Provides two inlet ports and one return port.

Fuel pressure will rise on a 1:1 ratio when referencing boost.

1/8" NPT gauge port.

The clear anodized finish on the body completes a truly elegant design.